Breakfast Briefing: Tech to take your energy optimisation out of this world
Description
Industries such as food, paper, aggregates, plastic, milling and metal (to name a few) can be highly energy intensive, with equipment and machinery driving up energy costs and tainting your green credentials.
But what if that needn't be the case? What if your energy consumption could be transformed into an opportunity?
In this CPD accredited seminar, you'll learn how the latest in energy optimisation technology can enable participation in programmes such as demand side response (DSR), and how to use the flexibility in your energy consumption to make significant energy cost savings, generate new revenue streams and reduce your carbon footprint.
Join us at the National Space Centre for a CPD accredited seminar on Tuesday 20th March to learn about…
What is meant by demand side response (DSR)? What are the different types? Why does National Grid need DSR?

The evolving landscape of energy production and consumption, and how businesses can be active participants in the energy market rather than just bill payers.

How your business can utilise your high energy consumption to your benefit by working with National Grid.

How the latest in energy optimisation technology finds your asset's energy flexibility without impact on operations.

The types of schemes available, depending on the level of asset flexibility.

How similar businesses have benefitted, using case studies.

The steps involved in taking advantage of demand side response programmes, cost saving opportunities, energy optimisation, efficiency and analytics.
About your host: Nick Langlois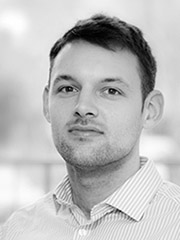 Nick is an advocate for demand side response and an account director at GridBeyond, formerly Endeco Technologies.
Nick has been with GridBeyond for over 2 years and works closely with energy, operations and engineering professionals to deliver demand side response solutions to industrial and commercial sites. Prior to his time at Endeco, Nick spent time as an engineer in a variety of industries, including aerospace and oil. This experience, combined with his first class honours in engineering (BEng), means that Nick is ideally placed to find flexibility in even the most stringent of processes, whilst ensuring operational integrity is not compromised.