Description
Breakfast for Directors
What is High Profile Club you ask? High Profile club is a tech PR platform that aims to raise the profiles of its members. Are you a startup, an entrepreneur, or a professional who's struggling to be seen in a sea of business? Do you feel like you'll never get your footing or gain any traction? If so, High Profile Club is for you. It is a growing community of culturally diverse yet like-minded entrepreneurial individuals who are interested in connecting, networking, and helping each other reach their goals and achieve their full potential. High Profile Club consists of an impressive and growing network of entrepreneurs, professional individuals, and small businesses who have the opportunity to connect with each other through the club and at numerous events hosted throughout the year.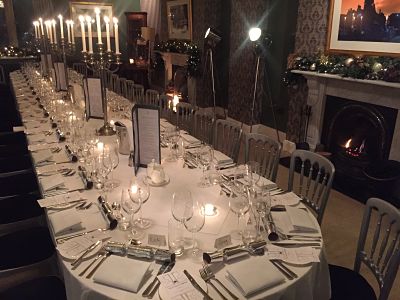 Once a month, from 9AM to 12PM at Aspire on Leeds. High Profile club hosts Breakfast for Directors. Hosted by High Profile Club CEO Rafael dos Santos, each breakfast features ample time to network, a full continental breakfast with tea and coffee, and a noted guest speaker from the media. Past speakers have included participants from The Apprentice (BBC), Dragon's Den (BBC), Google, and The Guardian with many more exciting guests lined up to be featured in the future. All past media speakers have come with a willingness to share their expertise, tricks, and tips for success. I promise you, our future line-up will be no different! This is your chance to learn from some of the industry's best so that you can achieve your professional goals quicker, more efficiently, and with ease.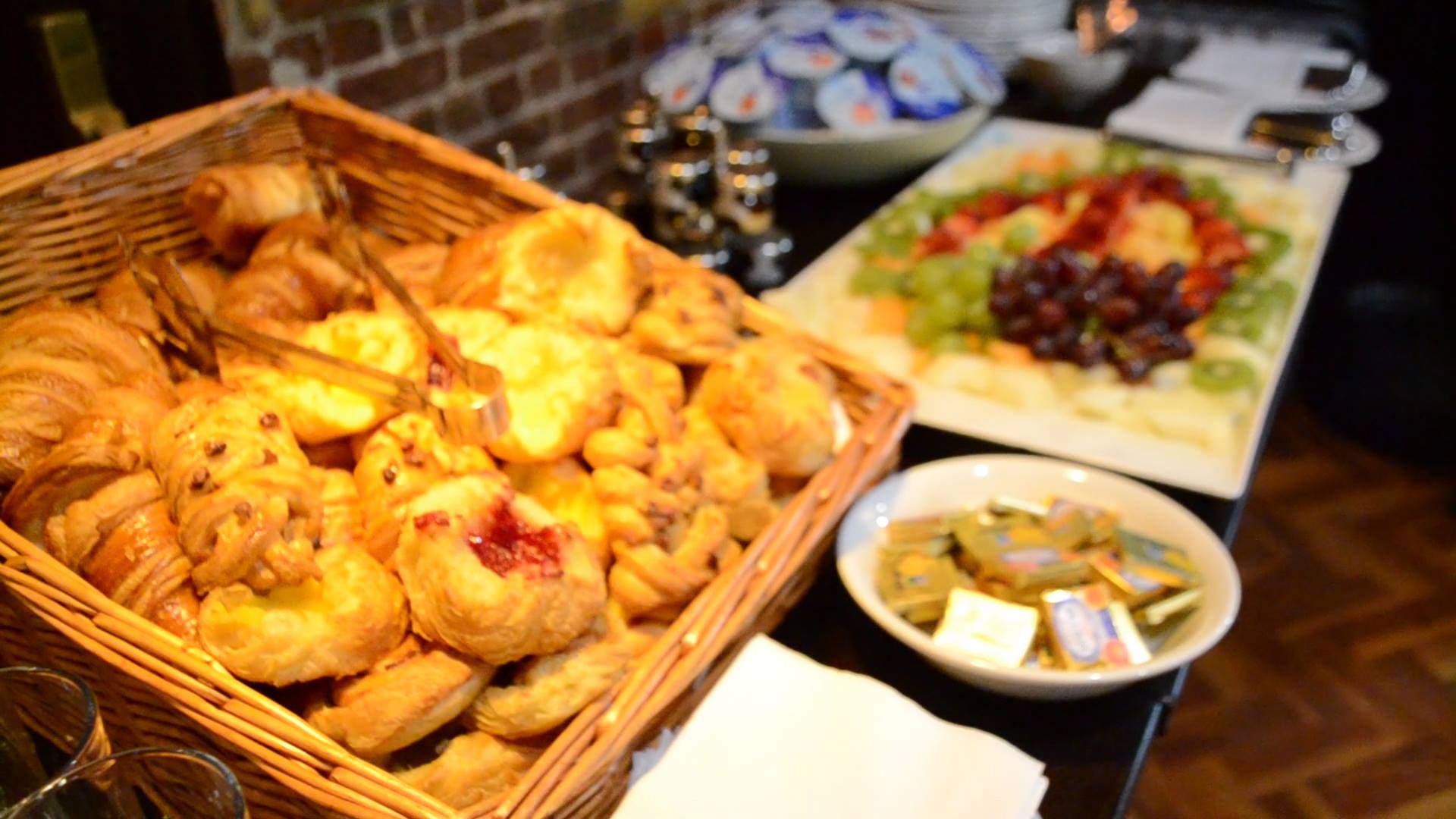 Still not sure how High Profile Club can benefit you and your entrepreneurial dreams? This is your no-pressure chance to find out more. Each breakfast is limited in tickets, with a maximum capacity of 25 tickets being sold, making this the perfect setting to really network with individuals joining you at the breakfast and to personally pick the brain of entrepreneurial genius and CEO Rafael dos Santos. Let him share with you how High Profile club can help you develop relationships, increase connections, gain exposure and credibility, and ultimately raise your entire individual or business profile.
As anyone in business can tell you, networking is key.
Each HIGH PROFILE CLUB member is given a chance to give a speech. You can speak about whatever you wish. You can talk about yourself, talk about your business, talk about your goals, or talk about your favourite sports team! The choice is yours. This is your chance to connect with a group of like-minded individuals who are looking to achieve their goals together.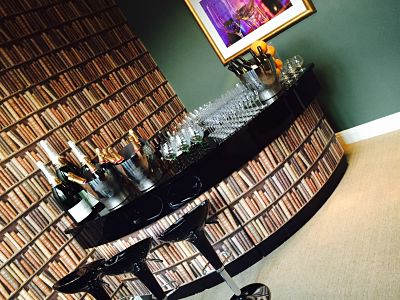 At High Profile Club, your success is our business. Join us for our next breakfast on the (insert date here) and join in on the infectious enthusiasm and entrepreneurial spirit.
Speakers:

David Betts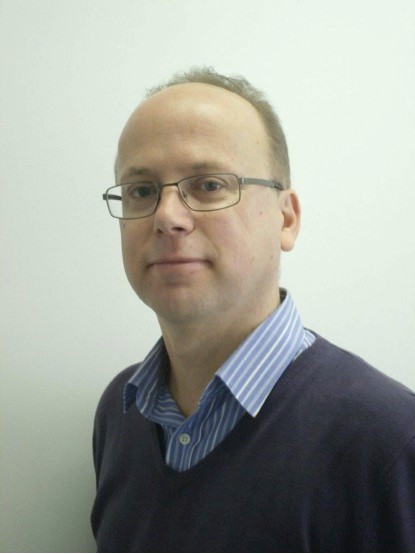 Dave Betts is a former Managing Editor at Sky News and Editor of BBC Look North (Hull.) He started his career in local radio in Yorkshire and later worked in for BBC Radios 1 and 4 and in breakfast tv. During his twenty five year career in broadcast journalism, Dave worked on major news stories including the death of Princess Diana and the Japanese Tsunami. He also edited a daily showbiz programme on Channel 5. Dave is originally from Leeds and now runs the Journalism department at the city's Trinity University as well as holding responsibility for Operations & Resources in the School of Arts & Communications.
Richard Davies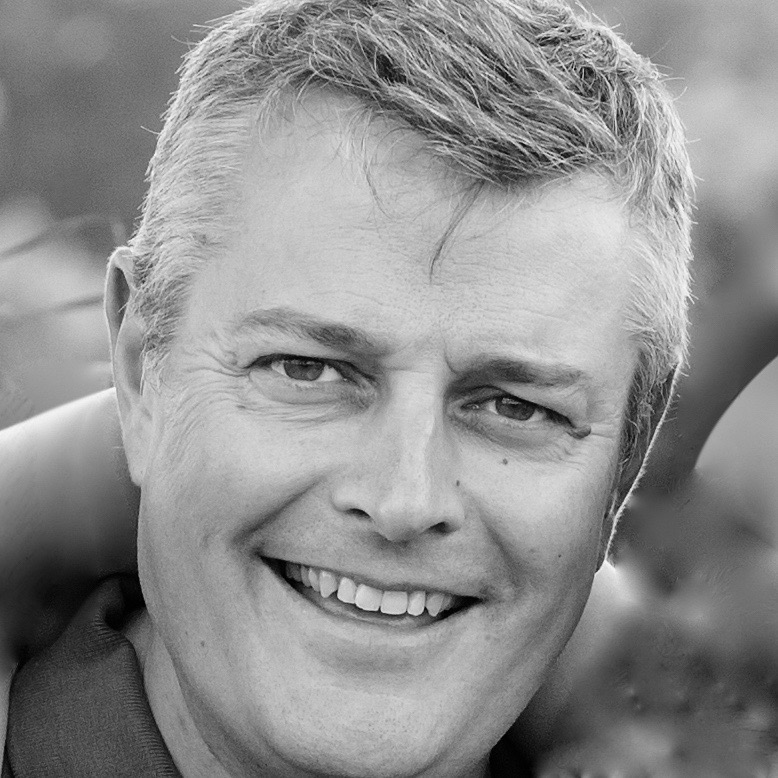 Richard started his career in Sales at Kellogg's before pivoting into a global B2B marketing role at Shell. He discovered that his true passion is to help people become the best they can be. He made the transition into Learning & Development where he became head of L&D at Shell Retail - responsible for the training of 500,000 people dotted across 62 countries. In January 2017, he launched a start-up tech company that helps people embed new skills and behaviours in just 12 weeks. He would love to talk to owners and directors of training companies to explore partnership possibilities

Richard also provides one-to-one executive coaching for a small number of clients. His signature programme lasts 12 weeks and is tailored to support current or aspiring board level executives. The coaching programme is supported by extensive content and frequent goal setting in GPSgoaltrak. It's High Challenge, High Support and High Impact !
Natalie Jameson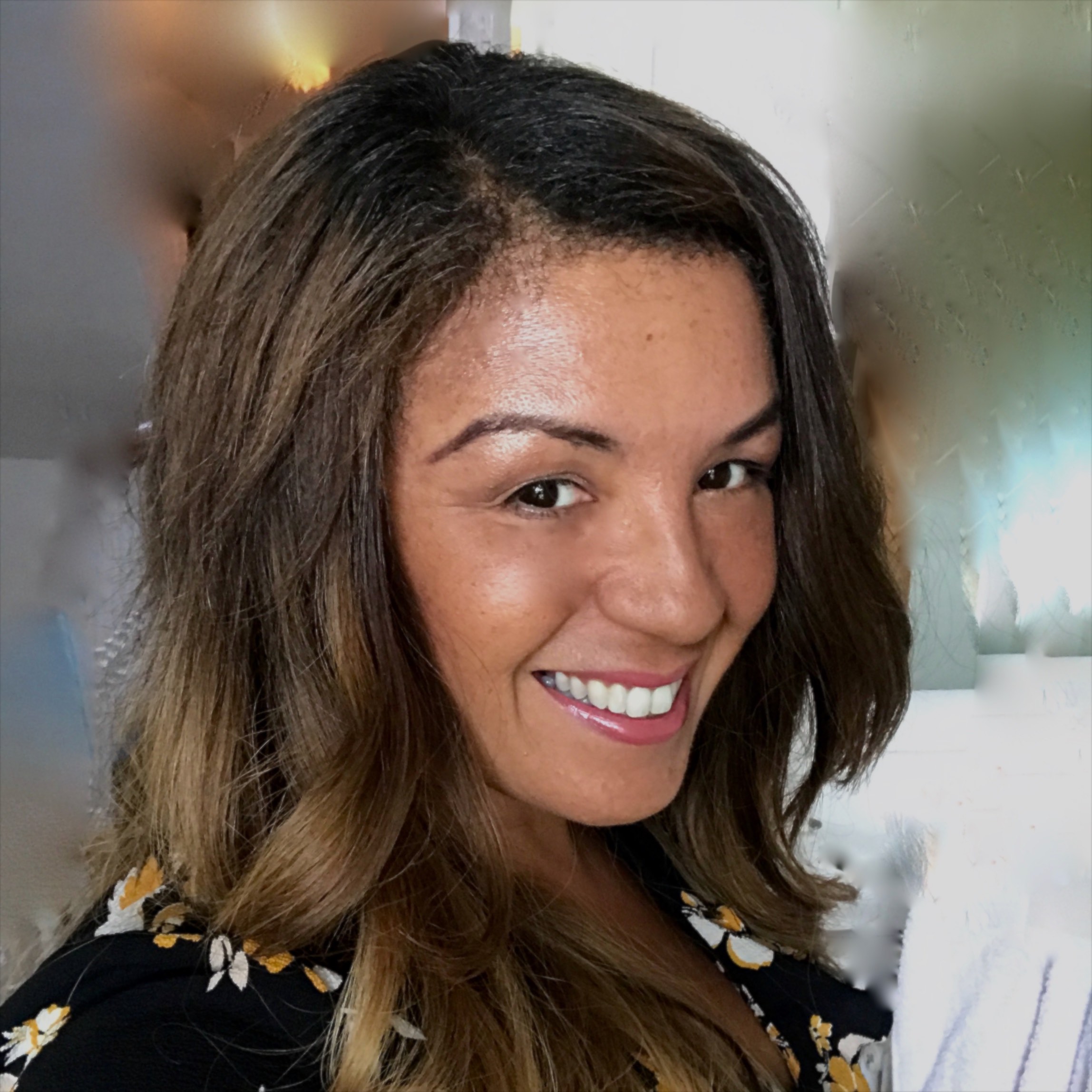 Natalie Jameson – Founder of Heroworx - The Foundership Factory and the creator of three transformational group coaching programs.
Her 25 year 'Foundership (leadership+entrepreneurship) career', spans 5 countries and 5 industries. Her 'California Can Do' attitude led her from teenage mom to the youngest and only female director on an award winning M&A deal team at 28yrs old. She holds a B.A. Architecture & Post Grad Business Finance. She's sold a Plc bank to RBS, lent SMEs millions for acquisitions, Strategized, Digitalized & Designed Businesses, Factories, Architecture & Furniture and Cofounded (whilst pregnant) the UK's 1st dental group in Sainsburys & Tesco sold to BUPA Healthcare.
Natalie's mission is to use her contacts, ability to uncover anyone's Entrepreneurial DNA
& 1st hand knowledge of what it takes to be successful in the digital age to mentor and empower underrepresented groups so they can secure their financial futures, making an impact doing what they love, thus ensuring no one gets left behind.
Natalie is going to share some of the insider secrets from her new coaching program, called the Business Buyers Blueprint.
It is an inclusive mentored accelerator and mastermind network for aspiring business buyers who want to skip the pain of start-up and gain certainty of cash from scratch.
We make easy and accessible the methods, money & moon-shot mindset needed to buy your dream business with the board you can't afford & build a financially secure life.
Andrew Firth
Andrew Firth is an Ecommerce Animal.
As well as owning Ascensor, a digital agency specialising in online retail, he owns Perfect Personalised Gifts a manufacturer & retailer of gifts. Andrew has been involved in the development of websites and running of Ecommerce businesses for almost 20 years.
Andrew understands Ecommerce from all sides; from the website build and its marketing, to the running and operating of successful online businesses.
​If you have any dietary requirements, please contact: events@highprofileclub.com
Pictures from our Breakfast for Directors in London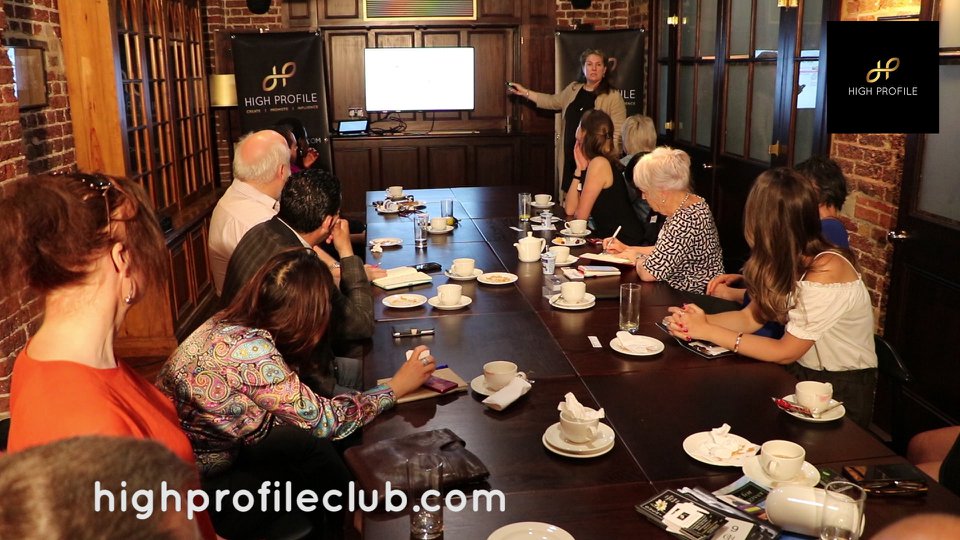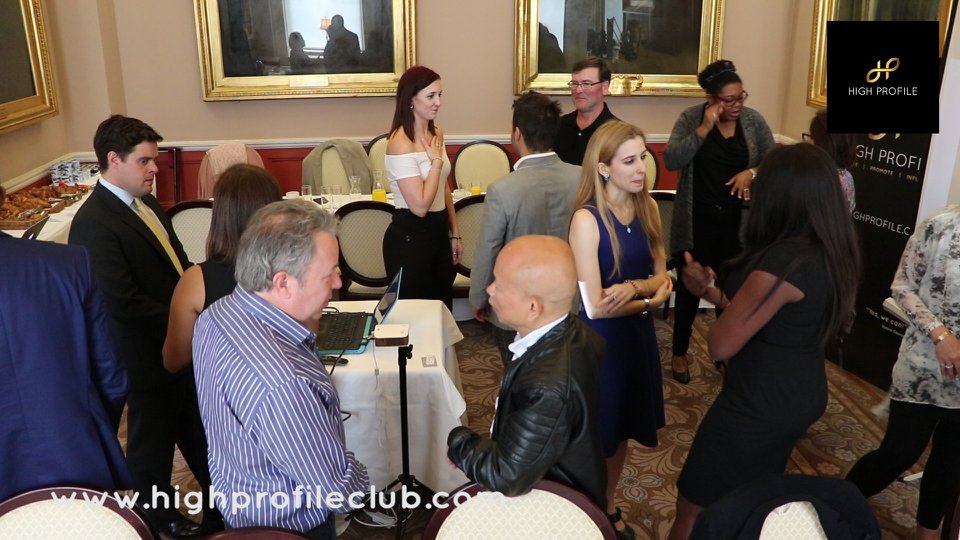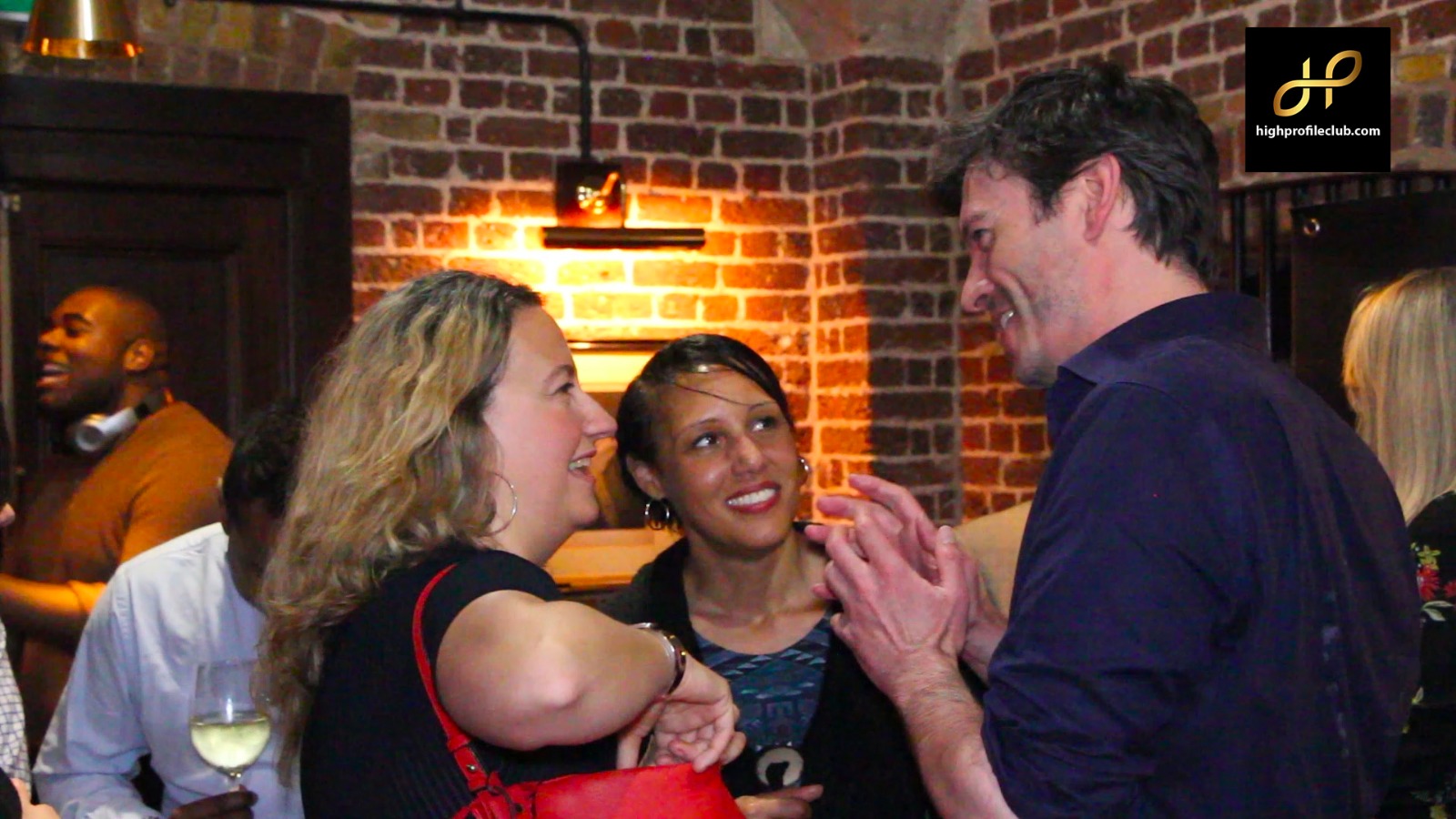 Organiser of Breakfast for Directors, Leeds with the head of journalism at Leeds Trinity University
GuidedPR is here to help you become more visible, credible and influential.
Guided
PR
 is a public relations platform powered by artificial intelligence, that connects journalists with small business owners and guides the owners on how to create compelling content to share with the media.
We help you become more visible by:
- guiding you on how to structure your expertise into compelling content;
- providing you with a template content calendar so you know when and where to post;
- step-by-step guides on how to create social media posts, videos and blog posts;
- showing you the best time of the day to post content for maximum engagement.
We help you become more credible by:
- using AI technology to quickly and accurately match journalist requests with your profile;
- send your comments to hundreds of journalists a day;
- if the journalist likes your comments, your name and company get mentioned in the article, giving you the credibility as an expert in your field.
We help you become more influential by:
- guiding you on how to use your visibility and credibility to influence your audience's decision to buy from you;
- guiding you on how to create Linkedin and email marketing campaigns to sell your products or services.
The founder
Rafael dos Santos is a multi-award-winning entrepreneur and international speaker listed on the Sunday Times List "Top 100 Most Inspiring Entrepreneurs in the UK".
Rafael's award-winning TEDx Talk 'What It Takes To Be A Migrant Entrepreneur' has been watched over 155.000 times.

Rafael will get you featured in newspapers and magazines - he has featured in Forbes, BBC, Evening Standard, The Guardian, Daily Mail and over 65 publications worldwide and has given tv and radio interviews to most channels. Rafael list of media contacts will help you become more visible, more credible and more influential.

Contact: askpete@guidedpr.com