Description
We're now well into our new era of networking, and the next Breakfast Networking @ Bloxham Mill (BN@BM) takes place on Tuesday 12th September from 7.30am till 9.00am at Bloxham Mill.
A buffet breakfast, with hot and cold choices will be served, and as Reg's Café is on-site at Bloxham Mill, the man himself has very kindly offered to do a fabulous breakfast for just £7.50 per person! The format will be as follows:
Breakfast on arrival, in Reg's Café @ Bloxham Mill.

A chance to network over breakfast.

A speaker presentation
Guest speaker - Tricia Mack from Shopper Anonymous:
"What do your customers think about you?"
The majority of customers are willing to spend more with companies they believe provide excellent customer service FACT. (Cognita 1400 UK households 2012). A large percentage of customers will stop using your services if they receive bad customer service. Most of us think we are giving great customer service but are we? How do we know?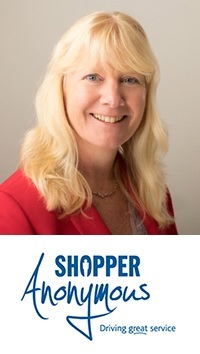 Breakfast Networking at Bloxham Mill welcomes Tricia Mack, from Shopper Anonymous an industry expert who will share her expertise on how to differentiate yourself through delivering memorable customer service every time. Attendees at this event will:
Understand why your customer journey is so important

Learn what keeps customers loyal

Learn why getting feedback is important

Learn how we can influence 30-55% of customers to buy with one simple tactic...