About this Event
This event will be delivered in English. Welsh documents are available upon request.
Mae'r digwyddiad yma yn cael ei gyflwyno'n Saesneg. Mae yna ddogfennau Gymraeg ar gael os oes angen.
(Please scroll down for English)
****
Mae rhywbeth arbennig ynghylch ein safle cydweithio - dewch i gael golwg arno.
Ar 15 Hydref, bydd Hwb Menter Ffocws Y Drenewydd yn cynnal digwyddiad Brecwast Busnes Rhwydweithio AM DDIM, sydd ar agor i fusnesau lleol a phobl sydd â diddordeb mewn dechrau busnes. Dewch draw i wneud cysylltiadau, sefydlu cysylltiadau newydd a datblygu cymuned fusnes gref.
Fel bonws, bydd Barrie Thomson, 'Mr Deli' o High Street Delicatessen, yn rhoi trafodaeth fer wych. Dewch i ddarganfod sut mae angerdd a gwerthfawrogiad am fwyd da a chred gref mewn cynnyrch o safon wedi arwain Barrie, a'i wraig, Jojo, ar eu hantur llawn bwyd, ai ble mae'r antur honno wedi mynd â nhw hyd yn hyn.
Mae coffi a chrystiau brecwast ar gael am ddim, felly dewch i ymuno yn y drafodaeth, rhwydweithio a dysgu mwy ynghylch eich cyd-entrepreneuriaid yma yng nghanolbarth Cymru.
Os nad yw brecwast, rhwydweithio a thrafodaeth gan Mr Deli yn ddigon, mae hyd yn oed mwy ar gael! Gall pawb aros a gweithio yn ein swyddfa cyd-weithio am ddim am weddill y diwrnod. Dewch â'ch offer eich hun, defnyddiwch ein wi-fi, a mwynhewch gyfleusterau te a choffi. Mae popeth yma ar eich cyfer. Felly, beth am roi cynnig ar ddiwrnod cynhyrchiol allan o'ch swyddfa?
(2 awr o parcio di-dâl, ar ol hynny mae yn £2 am 10 awr ychwanegol)
_________________________________________________________________________________________
On 15th October Focus Newtown Enterprise Hub is hosting a FREE Breakfast Business Networking event open to all local businesses and people interested in starting a business. Come along to make connections, establish new working relationships and develop a strong business community.
As a bonus there will also be a great short talk from Barrie Thomson, 'Mr Deli' from High Street Delicatessen. Find out how a passionate appreciation of great food and strong belief in quality produce led Barrie and his wife JoJo on their foodie adventure, and where it's taken them so far.
Coffee and breakfast pastries are on us, so come and join the discussion, network and learn more about your fellow entrepreneurs here in Mid Wales.
There's more on offer too! As if breakfast, networking and a talk from Mr Deli wasn't enough, all networkers can also stay and work in our great co-working office space for free for the rest of the day. Bring your tech, use our wi-fi and enjoy our tea and coffee facilities. It's all here for you to make use of if you wish. So why not try a productive day out of the office?
(2 hours free parking, after that it's £2 total for an extra 10 hours)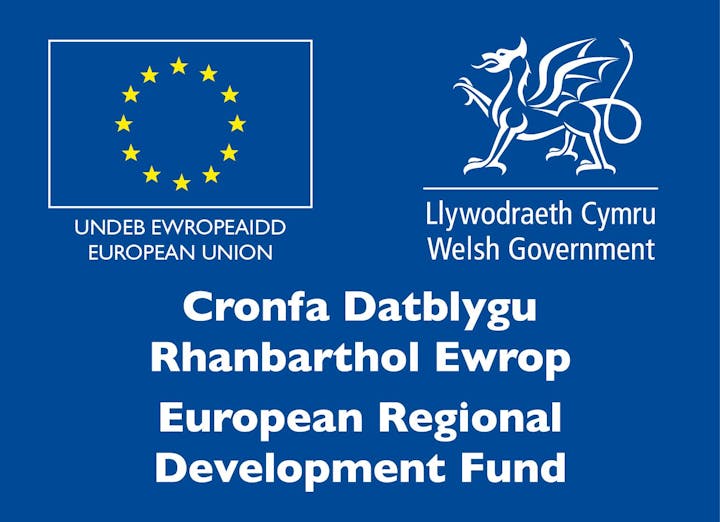 Mae Hwb Menter Ffocws Drenewydd wedi cael ei ariannu gan Lywodraeth Cymru gyda chymorth o Gronfa Datblygu Ranbarthol Ewrop.
Mae'r digwyddiadau a ddarperir neu a gynhelir gan raglen Hybiau Menter Ffocws Llywodraeth Cymru am ddim ac yn agored i bobl o bob oedran, ond rhaid archebu lle ymlaen llaw. Mae'r niferoedd yn brin a disgwyliwn alw mawr am lefydd, felly archebwch yn gynnar i ddiogelu'ch lle.
Focus Newtown Enterprise Hub funded by the Welsh Government with the support of the European Regional Development Fund.
Events delivered or hosted by the Focus Enterprise Hubs programme for the Welsh Government are free and open to all ages but must be booked in advance. Please be advised that numbers are limited and we expect high demand for places, so book early to secure your place.