Location
Wayra
2-10 Capper Street
London
WC1E 6JA
United Kingdom
Description

Join us for an evening to discuss starting, hacking and advancing your career in technology. We'll be discussing everything from hiring, leadership, career hacks, negotiation, and more!
The event will kick off at 6.30pm and there will be a combination of panel in plenary and smaller discussion groups to go into deeper Q&As for specific subjects.
Finally - as always - there will be food and drinks provided.

Our panel
Elizabeth Eastaugh - Head of Technology at Expedia
Samantha Hepburn - Partnerships Producer at General Assembly
Harriet Minter - Head of Women in Leadership at The Guardian
Nick Waller - Founder and Director at Global M

Questions and contact
If you have any questions regarding this event please contact phoebe.scriven@girlsintech.org or contact us via Twitter or Facebook (links below).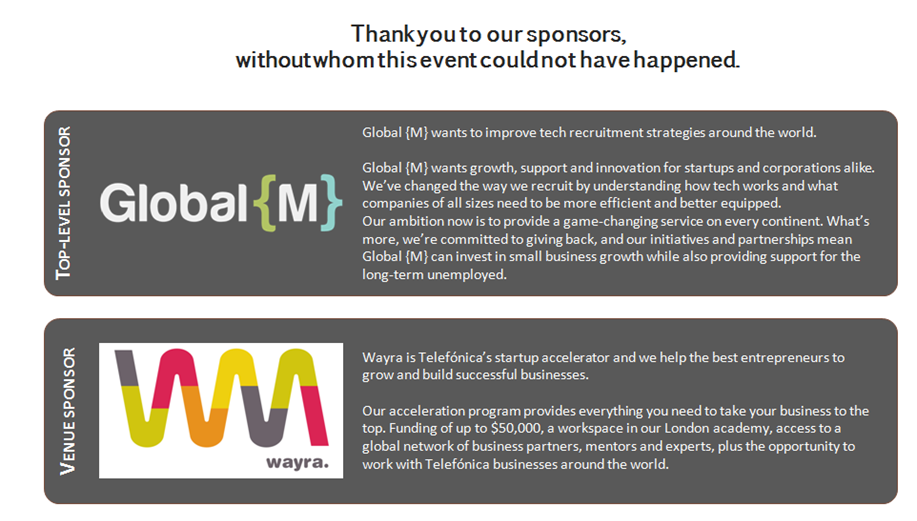 Note: purchasing a ticket to this event gives the right for our sponsors to contact you.
Refund Policy
We are unable to direclty refund tickets that you are no longer able to use but we will do our best to connect you with someone else that may wish to use it in your place (at face value only). For more information, please contact phoebe.scriven@girlsintech.org.