Breaking the taboo about menstruation with Mariah Mansvelt Beck, Founder of...
Description
**FREE ENTRY**
THIS TALK: We need to talk. Period. Time of the month. Code Red. Aunt Flow. Crimson Wave. Red Rag. It's time to break the taboo about menstruation.
50% of the world's population menstruate but 99.9% of us don't seem to talk about it. That goes for you too, fellas! We're are blessed to be joined by Mariah Mansvelt Beck, Co-Founder of Yoni who will be talking to us about why we all play a part in breaking the taboo about menstruation. And that it's OK to say vagina!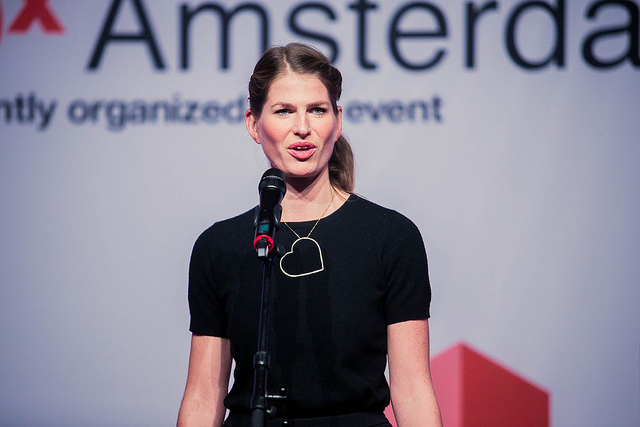 She and long-time friend Wendelien Hebly discovered that not only are many tampons and pads made from synthetic materials (containing plastics and perfume) but there aren't specific rules or legal requirements when it comes to listing ingredients on feminine care packaging.
And so, Yoni was born - producing organic cotton tampons, pads and panty liners. While breaking the silence and starting healthy conversations about periods, they aim to increase awareness of how the female cycle actually works and what happens in the female body leading up to the moment of menstruation.
"We believe every woman should know what she's putting between her legs. So let's break the taboo, ditch the shame and start talking about periods properly."
Amsterdam Wellness and Natural Living Meetup aims to help you reach a balanced lifestyle with its series of events, guest speakers and meetups designed to give you a range of tools, advice, and products that will help you live a more natural and well life.
Nicola Cloherty (organiser) will also talk about essential oils that are absolute saviours when you're on your cycle, and those that are generally super supportive for women #GirlSquad
About Mariah Mansvelt Beck
Mariah is a storyteller pur sang. Whether giving a (TED) talk or creating creative Yoni campaigns. She's all about breaking the taboo and sharing the story, inspiring women to make their own choices.
About Nicola Cloherty
By trade, I'm a Marketer, by heart I'm a yogi; on a quest to live a more balanced and well life, lover of essential oils and Wellness Advocate for doTERRA.
I love talking and using social media for good. My life goal is to help people lead a more natural and well life - for their mind, body and soul - while still having the odd glass of wine (or bottle), eating delicious treats, being creative and having fun!
doTERRA essential oils at the event: I'll talk to you about essential oils that support women! If you'd like to find out more prior to the event, please don't hesitate to reach out or head here.
About Zoku
Zoku Amsterdam is a super sweet spot in Amsterdam that offers long or short term accommodation, delicious and nutritious food, scrummy drinks and a perfect community for its residents and friends. Aaaaand you can co-work here. It is a proper home from home!
See you soon!
Nicola