A Focus Group for Women in Leadership
About this event
I am running a focus group for women who work in leadership positions in large male-dominated organisations. It's for women who want to feel more visible at work and to get better recognition. It's for leaders who want to feel more authentic in the presence of more senior colleagues, and who want to be better role models for others. The purpose of this session is to help me in my research for an exciting new project I am developing. In exchange for supporting me with your insights and knowledge you can benefit from the following:
• Connect with other women in a similar position to yourself
• Gain an understanding of the broader context of this type of situation,
• Get new insights about your situation as a result of our conversation.
• Offer feedback on concept and marketing for my work that I am developing in support of women like you
As my thank you for your participation I offer a free individual 60 mins coaching session to help you begin to address your situation.
Spaces are limited as we will be a small group of 6 - 8 women. Grab your spot now!
Thank you for reading me!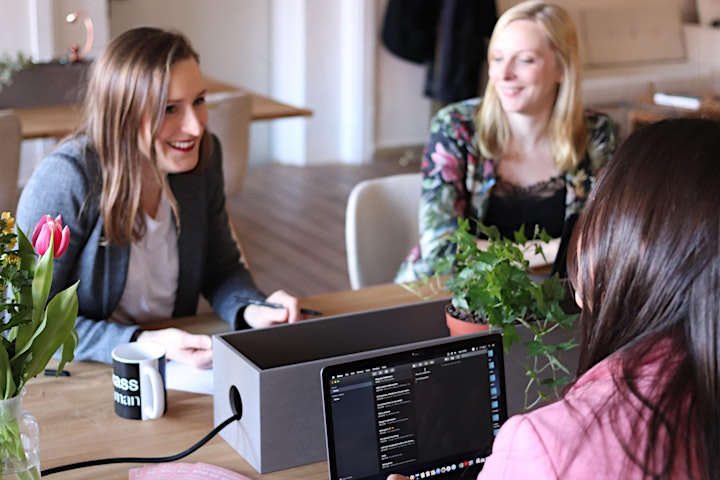 Organiser of Breaking Through the Glass Ceiling
My name is Ruth Friedman and I am a Professional Executive Coach, Facilitator and Trainer.

My vision is to help women get more recognised for the work that they do and to support them to make the difference that they want to be making. I believe the world will be a better place, when women have a more equal footing in the workplace. This work has never been more important!

I have a passion for this work because I have been breaking through glass ceilings the whole of my working life. I want to support other women on their own journeys to greater recognition and impact. I have been supporting executive women since 2014 and now I am taking my work to the next level. For this I ask your help. I am looking for your feedback, your insights and your wisdom, to help me in this process. It will be very much appreciated.

My background:

My initial training was as a scientist. I have worked in Corporate IT, Project Management, Leadership Development and Training, usually in male dominated environments. I am Professional Certified Coach and a Certified Focusing trainer and guide. I have been working with corporate clients as a trainer and coach since 2012. For fun I love mountain hiking and enjoy playing comedy improv. I am from the UK and live in Brussels since 2005.