Description
In the race disparity audit commissioned by the UK government, Sheffield was identified as a race disparity challenge area. One of 20 areas in the country where the employment outcome for BAME (black, Asian and minority ethnic) people is far worse than that of white people.
With a population of 19% BAME people in Sheffield, research suggests that minority ethnic women have been hit hardest by austerity, with black and Asian households having faced the biggest drop in living standards of 19.2% and 20.1% respectively.
We are all aware of the glass ceiling that women face when progessing not just in their careers and businesses, but in society as whole, but BAME women not only have to contend with this, they also have to contend with what I call the double glazed glass ceiling, a double whammy that is thrown at them just because of their minority ethnic status.
The theme for International Women's Day 2019 is #BalanceforBetter, i.e. better the balance, better the world, and this conference will help to empower you as a BAME woman to break through those limits that keep you playing it small and settling for less than what you deserve.
In particular, you will:-
Absorb the learning from the transformational workshops that will show you how to make changes that positively impact your career, business and life
Be WOW'd by the talks, panel discussions and Q&As from women just like you, who have overcome adversity and challenges and gone on to achieve amazing things. They will share strategies that you can implement for your own success
Be empowered by the sisterhood of women you will meet on the day
As a BAME woman, it is time to break through your limits and STOP letting other people, society and yourself keep you from being all that you can be. As BAME women, is time to reignite your dreams for your careers, businesses and lives. And it is time for BAME women of Sheffield and surrounding areas to rise up and say no longer will we statistically be at the bottom of the socio economic pile, we are taking control of our careers, businesses and lives.
When you register, you will need to select which workshop you want to attend in the morning and which one you want to attend in the afternoon. Workshop details can be found below. Be sure to register ASAP so that you get your first choice of workshop.
Email Maxine at maxinerlewis@hotmail.com if you would like one of the limited stalls that are available.
A creche with limited spaces is available for children aged 5 to 12 years old at a cost of £5 per child plus booking fee. Places are offered on a first to register basis.
Car parking is available in the lower car park at Tesco supermarket in Spital Hill (a 6 minute walk from the venue), for £1 per car for the day. You will need to show your Eventbrite ticket at the desk.
SPEAKERS
Host - Dr Anita Franklin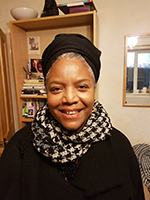 Dr Franklin holds a Phd in politics and development and has been a lecturer in Higher Education in the UK for over 30 years. Most recently she has retired from The University of Sheffield in order to pursue other interests.
Previously she was co-director of the Centre for narrative practice in Manchester. She uses narrative approaches in community and Adult Education settings. particularly with women experiencing multiple and cross cutting challenges in their lives. is also a produced playwright and currently co-hosts a show on Write Radio for Sheffield Live.
Keynote Speaker - Carol Stewart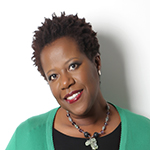 Leaving school at 16 with just 3 O' Levels, Carol moved from Sheffield to London at the age of 19. Starting out in a very junior position, she progressed to a senior management role whilst studying part time over the years as single mum. In 2011 she took voluntary redundancy, completed an MSc in Coaching Psychology and started her business Abounding Solutions, where she coaches women (with a particular emphasis on introverted women), to be great leaders.
In a short space of time Carol quickly gained recognition for her work as a Coach, having been named as one of Britain's Top 50 Business Advisers in 2015, a LinkedIn Top Voice UK in 2017 AND 2018, and a We Are The City, Rising Star Champion for her work supporting women in their career progression. Carol volunteers her time for the Cherie Blair Foundation, mentoring women business owners in developing countries, is a co-opted school governor, and for a community youth charity. She also leads the marketplace ministry at her church, and is on the committee for the women's ministry.
Workshop Speaker - Jenny Kovacs - Breakthrough Your Visibility Limits! Raise Your Profile To Get Ahead In Your Career And Businesses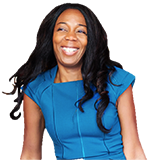 A workshop for fun, professional, people who want exposure for their expertise to enhance their career
Many look to raise their professional profile but aren't sure of the best approach to enhance their career.
When looking at your professional development for success, how often have you been shown effective ways to build and refine your personal brand to raise your professional profile? Visibility makes you irresistibly memorable and magnetic.
Jenny Kovacs has helped thousands of people to stand out and confidently get out there. Working with companies, businesses and individuals alike, Jenny speaks to, trains, and coaches ambitious people and outstanding organisations that are tired of being invisible.
Jenny Kovacs shows you key essentials to be seen, heard and noticed; positioning you with credibility as the go to person in your organisation and field, to raise your profile and professional visibility.
About Jenny
Jenny Kovacs shows outstanding people in great businesses how to be visible, make a difference, and stand out to those who are looking to raise their profile.
The creator of the Visibility VIBES™ system, a tried and tested method that helps businesses, organisations and business owners to promote their strengths through the way they stand out to the people around them, gaining them the profile they desire.
After a career spanning 21 years, in training management and sales at companies such as Thomas Cook, Abbey National, Boots, Lehman Brothers. She's consulted for companies such as Miller Brands and British Telecom, where visibility, being noticed and remembered was important for their success and sales. Jenny left corporate life to work nationally to transfer these skills to entrepreneurship and well known organsations.
Whether it's a meeting, a promotion, or a presentation that's live or online, Jenny's methods will have you seen, heard, and remembered in the best way.
Jenny stands out; she has a gift for being remembered and loves helping you to do the same. For further information go to www.jennykovacs.com .
Workshop Speaker - Valerie Lewis - Visualise and Bloom: Learn to Connect with your Inner Wise Woman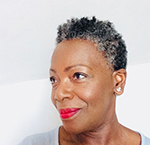 Your intuition (or inner wise woman as I like to call 'her') is one of your most valuable assets and is always there for you, trying to steer you in the right direction towards living a more fulfilling life …….but are you paying attention?
Perhaps you don't know how to?
If you are fed up with up with making the wrong lifestyle decisions, entering into relationships with people that are not right for you, staying in or being in a job or career that doesn't resonate with who you truly are, then this workshop is for you!
In this one hour interactive workshop we will explore what intuition is (and isn't), followed by a short guided meditation and a couple of exercises in which YOU will learn and practice connecting with your inner wise woman.
You will leave with actionable tips on how you can further develop your valuable intuition asset.
Ignore your intuition at your peril…….
About Valerie
Valerie is an Intuitive Personal Growth Facilitator for Women Midlife and Beyond; Holistic Massage Therapist; Reiki and Crystal Healing Practitioner; and Jewellery Maker.
As a personal growth facilitator she draws from and uses a combination of ancient and modern wisdom, creativity and healing modalities - She works primarily with women midlife and beyond, who are feeling stuck and disempowered, and wanting to move on from situations or a lifestyle that no longer serves them. She helps them to connect with their 'inner sage' and bloom into the women they are meant to be, living the life that they truly want to be living.
Workshop Speaker - Caroline Mu Djuissi - The Breakthrough Boss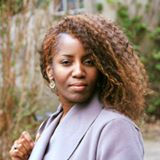 It is very easy to tell people to simply change their mindset, love themselves, meditate, read affirmations and so forth, these can be wonderful tools and behaviours to acquire, however that is not always easy for people to do.
One can experience imposter syndrome, or simply be scared to change and lose their identity and security.
An amazing tool that is rarely discussed is the use of an alter ego, it sounds controversial, however continued use of your alter ego can help evolve you into your greatness, as the two aspects of you eventually synchronize and function as one.
We see it at play all the time with celebrities like Madonna, Beyonce, and Lady Gaga,I mean come on do you really think Lady Gaga goes to bed wearing her meat dress, or pantominesque hair?

Hey Breakthrough Boss in the making, this is not a skill reserved only for the famous, you have heard the term Fake It Till You Make It, well its a much more refined and elegant version of that, as you get to become the greatest you that you WILL be.

I am going share with you how I used my alter ego in the past to open doors, and grow from the shy girl from a rough council estate, into an award winning entrepreneur, whom earned the attention of Harrods, and major primetime television companies.

You will finish the workshop knowing and burning to initiate your breakthrough, with credibility, entitlement and adventure like a boss.
About Caroline
Caroline is the owner of The Influessence Institute, which is her evolution as a Mother, Herbalist, Coach and Holistic Therapist 16 years on from the birth of my son.
Her Pillars of Motherhood are her Mother, my Grandmother, Great Aunt Hyacinth, and ultimately Mother Nature. Influessence courses cover coaching, motivation and empowerment, emotional quantum physics holistic therapies, and the healing arts for life and business. For further information go to www.influessence.institute .
Workshop Speaker - Sarupa Shah - Heal Your Money Story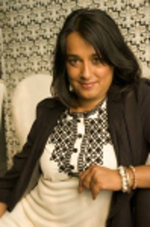 Do you have a love/hate thing going on with money?
Is the idea of charging your worth or asking for a pay rise fill you with dread and in the end you always feel short changed?
Maybe you have given up on the idea that wealth is something you can create, but secretly you want to conquer your money fears and do all those amazing things in the world?
Do you want to change your relationship with money?
The secret's out, there's something more to money than meets the eye.
City workers are using crystals to attract more wealth. There's a buzz about how you can change your money story and it's gone mainstream.
Broadsheets are tapping into the trend of Money Coaches and we have our own - Sarupa Shah hosting a session where you get to CHANGE your relationship with money!
As business and career women, money is not a topic to avoid or leave to chance or keep your fingers crossed for – if your money story feels like it is full of blocks, fear, doubts and uncertainties it WILL impact on your bank balance and on your WORK.
In this interactive workshop, Sarupa is going to be sharing some powerful Money Healing techniques with you as you explore…
The top 3 Money Blocks for women and how you can overcome them
You will experience, a money meditation (and if you've never meditated before you are going to LOVE it.)
You will begin the first step to writing your New Money Love story…that will change everything…!
Come along to hear an award winning spiritual mentor & columnist, business coach, speaker and trainer Sarupa Shah as she takes you on an adventure to change your money story.
About Sarupa
Sarupa Shah, The Soul Agent takes women on an adventure & journey to unlock their Soul magic!
One of the world's most sought after experts working with the energy of Money & Business with Purpose & Service, Sarupa takes Spirituality outside of the personal development box and provides you with the blueprint to create a Spiritually focussed business that aligns to your service and puts Spirit back into making money!
For more information visit www.thesoualgentblog.com
Workshop Speaker - Palorine Williams - Achieving Optimum Health, Well Being, Happiness and Success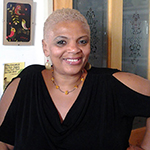 My workshop will focus on being of service and we will look at who are the carers and activists. How do we look after and care ourselves while serving/ caring for others?
We will focus on:-
How we use and misuse our Energy
Restoring Energy and Motivation
Sharing tools and techniques
About Palorine
For most of her working life, Palorine has been a woman centered activist in the field of education, Domestic Abuse, Education and Health. She is a qualified and experienced Wellness Coach/ Practioner and Workshop Facilitator
Her passion and commitment is to the empowerment of women. Enabling women to achieve their optimum health, wellbeing happiness and success.
Workshop Speaker - Pareece Rose - Get Started in Business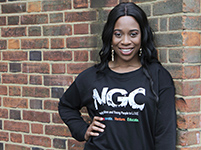 Do you dream about starting your own business, but don't know where to begin? If so, Pareece will take you through the fundamentals that are needed for starting a business.
In particular, this workshop will include:
- Understanding what a business is
- Defining your idea / solution /
- Identify your why - your pain or the problem
- The Business Model Canvas Tool - The alternative to a traditional business plan
- Business and Marketing Basics
- SWOT (Strengths, Weaknesses, Opportunities and Threats)
Pareece will show you that starting a business doesn't have to be overwhelming after all.
About Pareece
Pareece Rose is the Founder and Director of training for New Ground Creations a social enterprise that creates and delivers bespoke programmes for children and young people. Pareece holds a Bachelors degree in Youth and Community Work, with over 10 years experience in working with 1000's of young people from across London. As seen on London Live, Pareece has received recognition for her work, she was a previous Unltd Award winner and received the Business of the Year Award from Business Launchpad in 2016. Other skills include Business and Personal Development Coaching, Leadership development, family support sessions for children in early years as well as choreography. For further information go to www.newgroundcreations.com
Workshop Speaker - Shamshad Shah - Vitality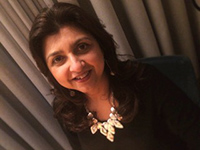 This workshop will take you on a 60 minute journey to help you understand your eating habits and food choices using mindfulness and say Yes to a healthier you.
About Shamshad
Shamshad is a director of SimplyDiet and mentor's women leading busy lives, feeling overwhelmed, balancing work and family commitments and struggling to eat healthily. She coach's them to take back control of their eating habits to look great, feel great and have more energy in a way that is compassionate, rewarding and fun.
With over 25 years NHS experience as a specialist Dietitian Shamshad hosts a radio show and has presented on TV.
Workshop Speaker - Oge Okosieme - Making the Impossible Possible: How to Create a Personal Success Plan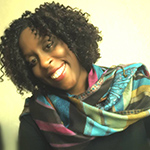 Making the impossible possible: How to create a personal success plan. One that works for you by removing many of your personal limitations so you can achieve what you desire quickly and efficiently

In this workshop you are going to

Discover a simple process for creating a plan that will excite you and support you in creating your Big Bold Dream

Uncover key obstacles that is stopping you from having what you want

Learn about a focusing tool that will dramatically change how you approach creating your Big Bold Dream and increase your chances of success

Walk away with your own personalised success blueprint one that works for you from the inside out
About Oge
Oge is a guide, mentor, coach and teacher of conscious creation

Her zone of genius is her ability to hold space for people with big visions to develop their ideas so they can flourish and materialise them.
Her passion is exploring and teaching the art and science of conscious creation.
Oge has a unique way of reminding you that you are a powerful creator. She does this by guiding you through the nitty-gritty of what it takes to create your world the way you want it.
Oge is the creator of the New Human Experience an energy-led way of being for highly creative and visionary people who want to master how to become conscious and intentional creators of their own life.
Schedule for the day
9.30-10.00 Registration
10.00-10.15 Introduction
10.15-10.45 5 Pillars of Personal Power - Carol Stewart
10.45-11.30 Panel discussion and Q&A - Overcoming Challenges and Adversity - Andrea Wallen, Pareece Rose, Judith Denton, Yvette Ankrah MBE, Kia Bing-Davis
11.30-12.00 Break and visit the market place
12.00-13.00 Workshops
14.15-14:30 Energiser
14:30-15:30 Workshops
15:30-16:15 Panel discussion and Q&A - Strategies for Success - Coral Cooper, Steph Edusei, Veronica Broomes, Laura (Loz Loz), Karen May
16:15-16:20 CLOSE
16:20-17:00 Networking and market place
SPONSPORED BY: