Description
Topic: Personal Branding
Ideal Audience: Business Owners, CEOs, Managing Directors, Marketing Directors/Managers, Entrepreneurs, Business Professionals Who Are Looking To Create Their Own Unique, Personal Brand.
Location: Birmingham
Level: Beginner to Intermediate


In this one-day couse, you will discover a unique approach to creating your own personal brand, so that you may stand above and apart from your competitors.
As a business owner:
You want to distinguish your business apart from your competitors, and stand out in your industry.
You want to be the first person your prospective customers think of, whenever they need the type of products or services you provide.
You want a brand that creates excitement and drives revenue into your business.
You want to know how to use social media in the best way to drive even more targeted traffic to your website.
You need a simple, easy-to-follow formula that gives you all of the above.
Thankfully, such a formula exists.This unique formula will empower you to:
Gain clarity of your brand, giving you a clear route of success, from where you are now, to where you want your business to get to.
Choose the right communication methods for your business, to ensure your message gets to the right people - those who are your perfect customers, who are a pleasure to work with and are eager both to buy your products/services and recommend you to others.
Learn how to leverage your brand through the creation of powerful marketing and sales funnels.
Build the continuity your internet marketing needs to ensure your business can thrive online.
What is that formula and how can it help your business?
The Breakthrough Brand

™

Formula
By applying the Breakthrough Brand™ Formula to your business, you will be better placed to create and establish a strong brand that:
Distinguishes you as a market leader in your industry;
Gives you the tools - and knowhow to use them effectively - to attract even more of your ideal customers;
Empowers you to grow and evolve your business, thriving in an ever changing online marketplace.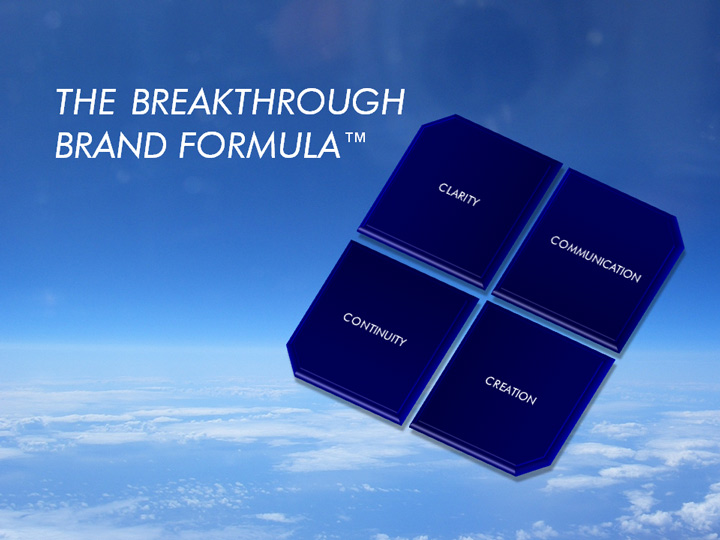 You will discover just how to apply the Breakthrough Brand Formula™ to your business to take it to where you want to get to, at the Breakthrough Brand™ Masterclass

A Business Seminar For Business Owners Who Want To Build A Strong and Successful Brand.
Who Is The Breakthrough Branding Masterclass For?
This one-day workshop is ideally suited to all business owners and entrepreneurs, who want to stand out in their industry and take a greater share of their marketplace. The course is design to empower you to:
Gain even greater clarity of your brand, understanding it intimately and how to better align it to your target market.
Create a brand that builds excitement and drives revenue.
Communicate your brand even more effectively online.
What's This Seminar About?
Your branding is the most important element of your marketing strategy. It is the very foundation – the bedrock, if you will – of your success as a business owner.
Brand clarity is vital if you want to communicate your brand message in the most effective manner.
The Breakthrough Branding™ Masterclass is a full day business seminar, designed to help you gain even greater clarity of your brand, and then communicate it more effectively through the right online channels.
Why Should You Attend?
Whether you have already created a brand for your business, or not, the Breakthrough Branding™ Masterclass will give you vital insights to ensure you are able to communicate your brand online in the best way possible.
If you have not yet created your business brand, you will learn what's required to create a strong brand and online presence for your business.
If you already have created your business brand, you will learn how to position yourself, so as to strengthen your brand and stand out from your competitors.
What You Will Gain From The Workshop

In this interactive full day business seminar you will:
Learn what branding is and what it is not.
Discover how to use colours, shapes and fonts to communicate your message subliminally.
Create a powerful brand that attracts your ideal customers like a magnet.
Go home with a clear brand identity and a workable strategy to implement your brand online.