Breakthrough Cities Workshop: Business Model Innovation for Urban Challenges

Wednesday, 22 November 2017 from 09:30 to 17:00 (GMT)
Event Details
A one-day workshop bringing together decision-makers from the Derby & Nottingham Metro Area and innovation-focused SMEs to co-create the new business and engagement models needed to solve complex urban challenges. The specific focus of this event will be improving urban air quality – a key strategic priority for the Derby & Nottingham Metro Area.
Background: Cities face many complex challenges that cut across organisational silos and where no "silver bullet" solution exists. With ownership of both the problem and the solution distributed across multiple players, traditional approaches to procuring products and services aren't able to facilitate the kind of breakthrough innovation needed. Too often, the result is a lose-lose-lose scenario for city authorities, innovation-focused SMEs and citizens.
How can we instead create win-win-wins? What are the business – and engagement – models for city councils and SMEs needed to achieve this? And how can we accelerate and scale the adoption of innovative solutions?
These are some of the questions we'll be looking to address in this one-day workshop – the first in a series of three events around the country delivered by Volans, a UK-based think tank and agency for transformational change, in partnership with Innovate UK.
The workshop will be led by John Elkington, a renowned thought leader and writer on sustainable business, along with others from the team at Volans. Drawing on real-life examples both from the local region and elsewhere in the world, they will offer insights and tools designed to help participants develop business models that deliver positive impact at scale.
Why air quality? Improving air quality is a strategic priority for the Derby & Nottingham Metro Area. Initial analysis by DEFRA, published in late 2015, found that both Derby and Nottingham are amongst a handful of UK cities likely to be in breach of air quality regulations by 2020.
Solving this problem presents a major innovation opportunity. Both cities are committed to implementing Clean Air Zones and working with others to develop innovative solutions. These will cut across a range of sectors, including (though not limited to):
Transport and mobility
Energy generation and storage
Built environment
Health and wellbeing
Who's this event for?
Innovators across all sectors with an idea that can help improve urban air quality or enhance the effectiveness of air quality monitoring.
Decision-makers from Nottingham and Derby City Councils (as well as other cities facing similar or related challenges).
Academics and researchers with relevant expertise.
Why attend?
An opportunity to network with decision-makers and innovators.
A chance to be part of developing new solutions to an urgent challenge – with the potential that this could lead to funding or procurement opportunities.
Exposure to best-in-class research on and examples of business model innovation to solve urban challenges.
A rare opportunity to take time out from the day-to-day to reflect on your own approach to leadership, innovation and value creation.
For more information, please contact Richard Roberts (r.roberts@volans.com).
Join the conversation on Twitter: #BreakthroughCities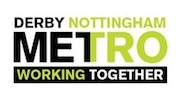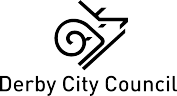 When & Where

Park Plaza Nottingham Hotel
41 Maid Marian Way
NG1 6GD Nottingham
United Kingdom


Wednesday, 22 November 2017 from 09:30 to 17:00 (GMT)
Add to my calendar
Organiser
The Knowledge Transfer Network is the UK's innovation network. We bring together business, entrepreneurs, academics and funders to develop new products, processes and services.
We can help you develop ideas, expertise and technologies, that have the potential to be world-beating products. Central to what we do is the initiation and building of collaborations.
View our privacy policy here.