Breakthrough to Happiness! Festival @Park Rotana Hotel
Description
Breakthrough to Happiness! Festival
Venue: Park Rotana Hotel, AbuDhabi
When: 11 February 3027; 1-7pm
Free Admission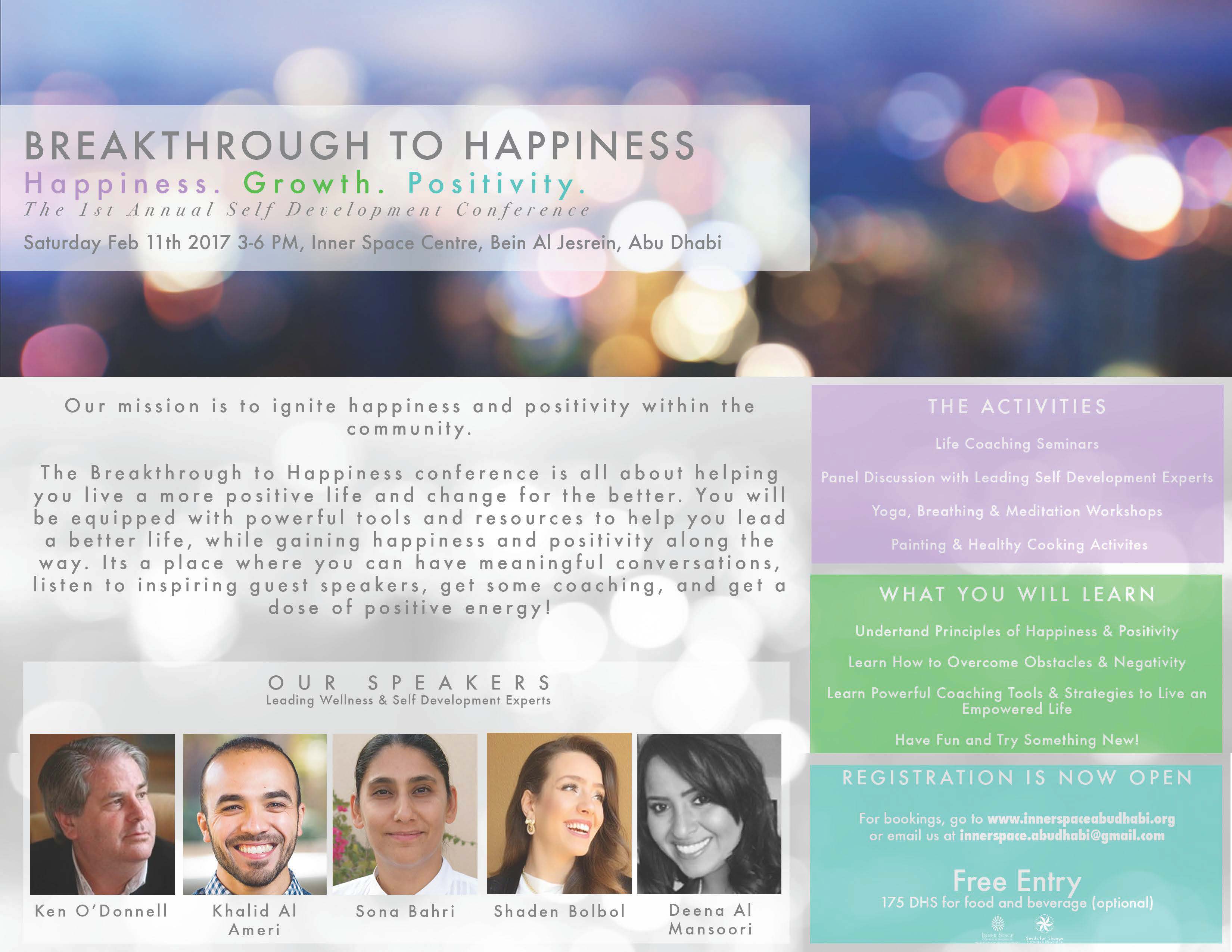 Featuring International Guest Speaker:

Ken O'Donnell
Australian born and currently living in South America, Ken is a consultant and trainer, and has worked with some of the biggest companies on five continents, such as Akzo-Nobel, Dupont-Merck, Fiat, Novartis, Goodyear, General Motors, HSBC. Ken is a frequent guest speaker at congresses and symposiums internationally on themes ranging from advanced quality management, the human factor in organisational development and ethics in the workplace. He is creator of the Self Management and Quality of Life programme that has been run successfully in 29 countries and is one of the founders of the Oxford Leadership Global Consultancy. He designed the program 'Leading High Performing Teams' for the Telefonica Corporate University in Barcelona and was a key-note speaker at the 44th and 50th International Congress of Human Resource Managers in Mexico.
Ken has written 15 books on leadership and personal and organisational development, some of which have been translated into nine languages. He was presented with the 'Personality of the Year' Award from the Brazilian Association of Training and Development in 2009.
Ken was recently acknowledged as being co-introducer of the concept of Spiritual Intelligence in organizations.