Description
Breakthrough Women is back in style to mark International Women's Day.
Breakthrough Women aims to celebrate Kent's women in business and raise the visibility of women succeeding in business. As well as having the chance to meet and network with other dynamic ladies, guests will hear from fantastic female speakers from a variety of backgrounds before enjoying a delicious two-course lunch.
In association with our partners; The Institute of Directors, Kent Women in Business Magazine and the Federation of Small Businesses, we're delighted to announce a brilliant line-up of inspiring speakers, including the amazing Dr Sue Black OBE, who was recently named in the list of top 50 women in tech in Europe and nominated as the 119th most influential woman in the world. Due to public demand, we have also invited back Dr Patricia Lewis, Reader in Management at Kent Business School and an expert in gender issues at work. Our third speaker is pretty inspiring too, but she hasn't confirmed yet, so we're going to keep you waiting a little while longer before we announce it.

Every woman in business is welcome and why not bring a friend/colleague?
Our speakers:
Dr Sue Black OBE - British computer scientist, academic and social entrepreneur
Dr Patricia Lewis - 'Gender at work' expert from the University of Kent, Business School
Sarah Luxford - Passionate advocate of diversity in the work place
Format of the day:
10.30am – 11.00am
Arrive, grab a tea or coffee and try the delicious homemade biscuits and meet and network with the other fabulous women attending.
11.00 am
Take a seat in the ready to be inspired by the three outstanding speakers.
Welcome to Maidstone from Alison Broom, Chief Executive of Maidstone Borough Council
11.10am
Our three speakers
12.30pm
Speakers finish
12.30pm – 13.00
Q & A session. You can email questions to us in advance if you have any burning issues you wish to ask the speaker panel.
13.00pm – 3.00pm
Delicious two-course lunch followed by coffee and a bit of networking afterwards if you feel like it.



Dr Sue Black OBE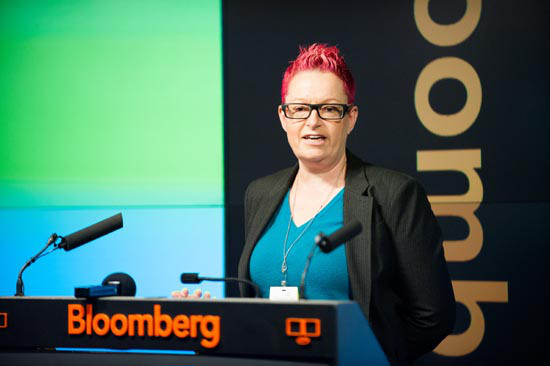 Recently named in the list of top 50 women in tech in Europe and nominated as the 119th most influential woman in the world, Sue is one of the leading tech personalities in the UK today. An award-winning computer scientist, radical thinker, social entrepreneur and public speaker Sue is well known for founding the high-profile campaign to save Bletchley Park, much of which was realised through her use of social media, capitalising upon technology as a fitting continuation of Bletchley's technological legacy. Sue's book about the campaign Saving Bletchley Park, was one of the fastest crowdfunded books in history taking less than five days to be funded.
Sue is a passionate advocate for women in tech and has spent the last 20 years campaigning for more recognition and support for women in computing. This led to her founding BCSWomen, the UK's first online network for women in tech, and #techmums, a social enterprise which empowers mums and their families through technology. Sue recently appeared in the BBC Three documentary Girls Can Code, encouraging and mentoring young women into the tech industry.
Sue is also an academic with 20+ years' experience with more than 40 publications and a PhD in software engineering to her name. She has spoken at many events worldwide, including after dinner talks for the United Nations in New York and Geneva, Google London, various banks, consulates and embassies, as well as to corporate leadership teams, geeks, mums, students and even on a soapbox on the South Bank of the Thames for Soapbox Science.
"A riveting speaker…she has a clarity and an ability to get to the heart of something and in simple language which makes her a rare person" Baroness Rennie Fritchie
"One of the most inspiring people I've met in a long time" Lynette Webb (Senior Manager, External Relations at Google)
"A phenomenon: she brings to life social media and IT" Lucian J. Hudson (Director of Communications, The Open University)
Sarah Luxford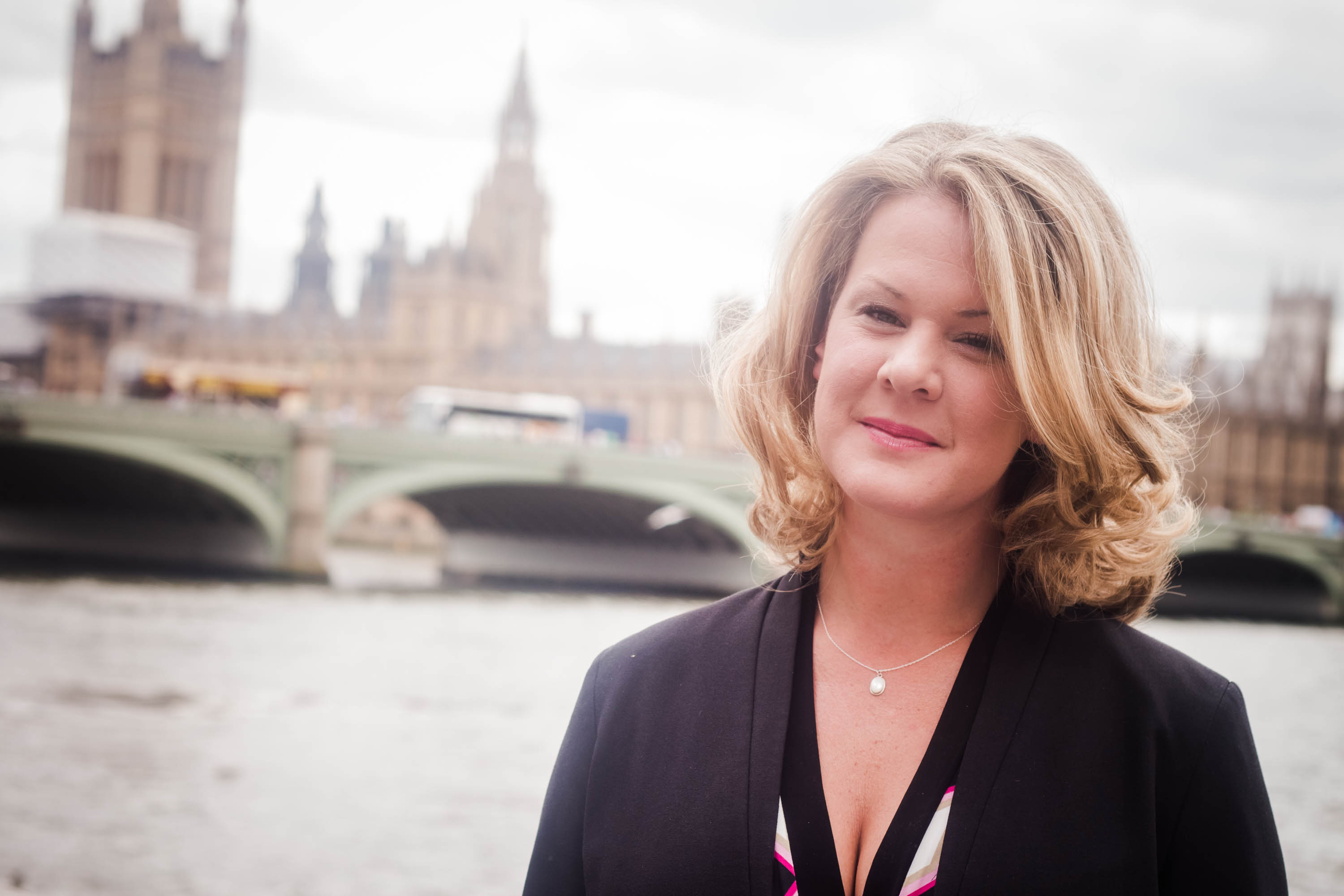 Sarah has been named among the Top 50 Most Influential Women in UK Tech, in the Top 25 of the Smith & Williamson Power 100 (for supporting entrepreneurs) and is an Ambassador for London Tech Week. She sits on Tech London Advocates Advisory Board, the Diversity Committee for Founders4Schools and the Founding Steering Group for the Tech Talent Charter. Sarah has a passion for ensuring the workforce of today reflects our society at large.

She challenges the status quo, advising both the private and public sector on the power of diversity. This led her to co-found Tech London Advocates Women in Tech group (with 2000+ members), working with the key influencers of the tech community to drive best practice and actions. She is also Co-Founder of Croydon Tech City, now the Capital's fastest growing tech cluster.
Dr Patricia Lewis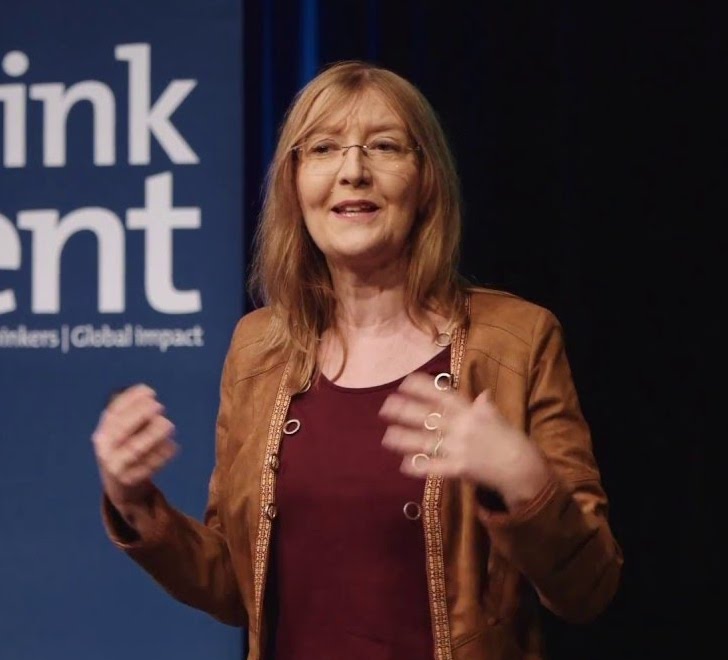 Patricia conducts research in the broad area of Gender and Organisation Studies and is interested in exploring the impact of social and cultural norms (connected to gender) on managers, management and organisations. Her empirical work is largely located in the area of entrepreneurship studies with the main focus on female entrepreneurs. Within this context, she has explored issues such as the emergence of the 'mumpreneur' as a contemporary entrepreneurial persona. Her work has been widely published in a range of academic journals and she has recently edited a new book Postfeminism and Organization published by Routledge.
At her last appearance at Breakthrough Women, the audience was fascinated by her views and observations on women at work and what we can do to gain more confidence and get noticed. Riveting and thought provoking.
---


Why not join us in the beautiful setting of The Orangery for a chance to be inspired and enjoy good food in great company. You can find out more about International Women's Day here www.internationalwomensday.com
Breakthrough Women in association with The Institute of Directors, Kent Women in Business Magazine, and the FSB,
Organiser of Breakthrough Women Business Event - International Women's Day
Breakthrough Women aims to celebrate Kent's women in business and raise the visibility of women succeeding in business. We organise quarterly events in great venues to bring females together for networking, inspiration and collaboration.
To find out more please email sharon@breakthroughgroup.co.uk and follow us on Twitter @breakthroughwib for the latest updates.
Breakthrough Women is sponsored by Breakthrough Funding and You Image Consultancy.