Description
We are back again in style!
Breakthrough Women aims to celebrate Kent's women in business and raise the visibility of women succeeding in business. As well as having the chance to meet and network with other dynamic ladies, guests will hear from fantastic female speakers from a variety of backgrounds before enjoying a delicious two-course lunch.
In association with our partners Kent Women in Business Magazine we're delighted to announce another great line-up of inspiring speakers. Should be a great day!
Why not join us at the beautiful Eastwell Manor for a chance to be inspired and enjoy good food in great company?
Breakthrough Women is sponsored by Breakthrough Funding and You Image Consultancy.
The format of the day:
10.30am – 11.00am
Arrive, grab a tea or coffee and meet and network with the other fabulous women attending.
11.00am
Take a seat in the Rose Garden Room ready to be inspired by the three outstanding speakers.
12.30pm – 13.00pm
Q & A session. You can email questions to us in advance if you have any burning issues you wish to ask the speaker panel.
13.00pm – 15.00pm
Delicious two-course lunch followed by coffee and a bit of networking afterwards if you feel like it.
Speakers:
Kate McWilliams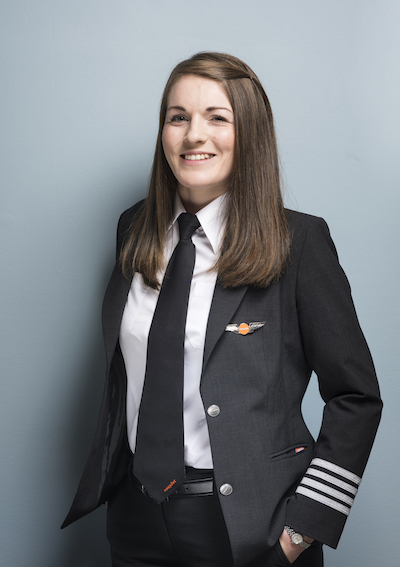 Kate McWilliams is an airline Captain for easyJet. Her interest in flying started at an early age and she joined the Air Cadets aged 13 where she was able to get her first hands-on flying experience. Six years later on her 19th birthday, Kate joined pilot training school CTC Aviation to gain her commercial pilot's licence. Aged just 21 Kate started working for EasyJet as a First Officer gaining valuable flying hours and experience. In Spring 2016 aged just 26, Kate became EasyJet's youngest Captain and the world's youngest female commercial Captain. Her achievements received worldwide media coverage and Kate was awarded the Carlisle Living Inspiration Award 2016. Since then she has had a growing involvement with local schools and youth organisations in an attempt to inspire other youngsters to achieve their own childhood dreams.
Jane Frankland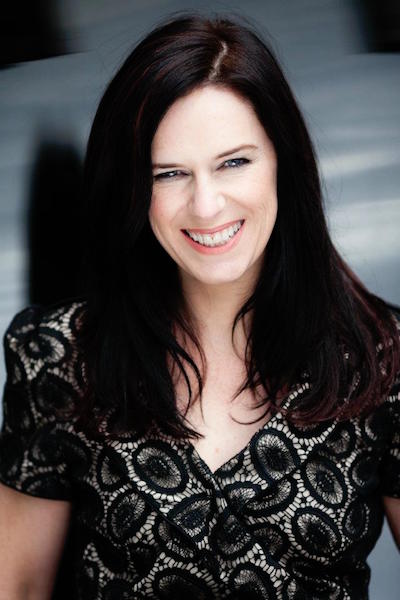 Jane Frankland is an award-winning cybersecurity entrepreneur, author, speaker and consultant. She is also one of the top 50 cybersecurity influencers in the UK. Jane has nineteen years worth of experience in the industry, has built and sold her own global cyber security firm, been an SC Awards Judge for Europe and the USA, and held senior executive positions at several large PLCs, including the NCC Group. Over the years she has been actively involved in developing industry standards and accreditation organisations such as OWASP, CREST, and the Cyber Essentials Scheme, and has served as a Board Advisor for a forum with over 170 senior cyber security leaders.
Jane believes passionately in strengthening cyberspace with an optimised, gender diverse cyber security workforce. Through her new consultancy, Cyber Security Capital, she now helps CISOs and entrepreneurs to deal with the challenges they face in their careers and businesses. Through IN Crowdd, she has created a global community that stands behind a mission to connect, inspire, and empower ambitious cyber security professionals. Her book, 'In Security: How a failure to attract and retain more women in cyber security is making us all less safe, and what to do about it,' is due for release in 2017.
Hari

Ghotra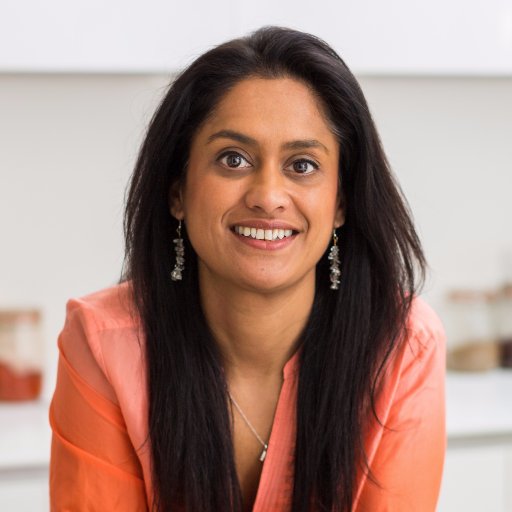 Hari Ghotra is an Indian cook and chef and the founder of the biggest Indian food digital platform in the UK. Her website features hundreds of easy to follow Indian recipes, videos, and informative blogs. Trained at Michelin-starred Tamarind's of Mayfair, Hari contributes to various magazine publications as well as the Great British Chefs website and Huffington Post. Her recipes are loved by many due to their simplicity but still packed full of the flavour punch Indian food is famous for.
Raised in an environment where food played a central role in family life, Hari learned to cook authentic dishes from her mother. Her passion for simplifying Indian cookery without losing its authenticity meant that her unique cookery classes are many sort after in the UK. Hari quickly understood the difficulty people feel when preparing Indian food at home so continues her work to be the conduit between cookbooks, TV and actually cooking with you, in your home, through her digital presence. Her meal kit range, which contains the exact quantities of spices and detailed steps, help make curry-cooking easy for consumers. Her aim is to always provide a simple way to cook delicious, healthy, authentic Indian food at home from scratch.