Breakthrough Women Business Lunch
Breakthrough Women Business Lunch
Mon 14 November 2016, 10:30 – 14:30 GMT
Description
We celebrate the success of women in business and help to raise the visibility of women succeeding in their professional lives.
Female role models play an integral part in inspiring other women and raising the visibility of women in the workplace.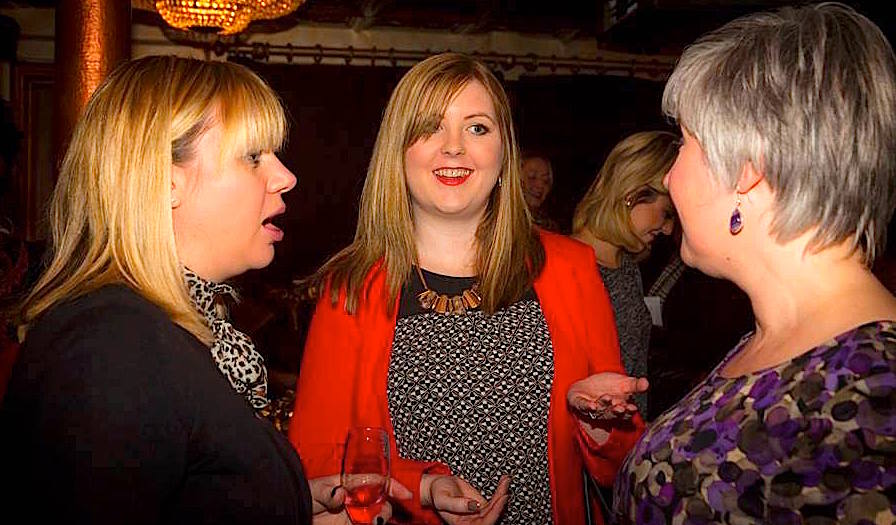 Our events are extremely popular and aim to encourage more women to strive for business success. We also like to celebrate their wins on the way and to offer support and advice to other women in business. Access to more experienced women in business in a relaxed networking environment can be really effective for anyone wanting to take their business to the next level but are not sure where best to go for help.
Format of the day:
10.30am – 11.00am
Arrive, grab a tea or coffee and try the delicious homemade biscuits and meet and network with the other fabulous women attending. 
11.00 am
Take a seat in the Rose Garden Room ready to be inspired by the three outstanding speakers.
12.30pm 
Speakers finish
12.30pm – 13.00
Q & A session. You can email questions to us in advance if you have any burning issues you wish to ask the speaker panel.
13.00pm – 2.30pm
Delicious two course lunch followed by coffee.

Our keynote speakers
Penny Power OBE - The Digital Youth Academy - @pennypower
Helen Glover MBE - GB rower and Olympic Gold medallist - @Helenglovergb
Dr Patricia Lewis - Kent Business School, University of Kent 
SPEAKER BIOGRAPHIES:
Penny Power OBE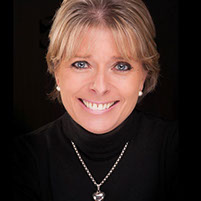 Penny joined the Technology Sector in 1983 and building channels to help people that find technology challenging.
In 1998 Penny and Thomas Power founded Ecademy, the UK's first social network for business, a fore-runner to LinkedIn. Ecademy was sold in 2012, leaving a legacy of over 600,000 SMEs as part of a global community of friends.
In 2009 Penny wrote her book, "Know Me, Like Me, Follow Me" which was followed by her Manifesto for Digital Business Britain, supported by Mark Prisk MP, the UK Business Minister. In 2011 Penny stepped into the education sector, bringing an employer driven qualification to market and founded the Digital Youth Academy, bringing a new Apprenticeship to market. It aims to help young people get jobs that played to their Born Digital strengths and embed them into our SME community to help them grow and digitally transform.
In the 2014 New Years Honours List Penny was awarded an OBE for her commitment to "Entrepreneurship and Social Digital Development". In 2016, following extensive research and experience Penny and her Business partner Gail Thomas are bringing to market a new concept in SME Support. The Business Café® will be a network of Café's dedicated to SME's. It will provide digital skills and capability to the local business community for free, exactly at the point when every business person needs that help. 
Helen Glover MBE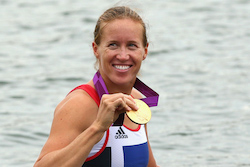 Olympic Gold medallist Women's Coxless Pair London 2012 and Rio 2016
No 1 Rower in the World

Current Olympic, World & European Record Holder and Champion

2013-2015 World Championships Gold Medallist

2014-2016 European Championships Gold Medallist

2012 and 2016 Olympic Gold Medallist

2012-2015 unbeaten World Cup Gold Series Winner

Unbeaten in all competitions since 2013
Helen was one of the most prominent sporting stars to emerge from the 2012 Olympic Games – all the more remarkable given until four years earlier Helen had never stepped in to a boat before. Alongside her rowing partner, Heather Stanning, Helen wrote herself into the British history books by not only winning Team GB's first Gold of the Games but claiming British Rowing's first ever female Gold medal.
In 2010, Helen gained Lottery funding which enabled her to give up her job as a teacher in order to train full time. She was partnered with Heather Stanning in the Women's pair and they announced themselves on the world stage later that year winning Silver behind the reigning World Champions at the World Championships in New Zealand. This made Helen the first athlete on the Sporting Giants scheme to win a medal at a senior World Championships. 2011 saw the pair become British Champions, claim Gold in the Munich and Lucerne World Cups and secure another Silver Medal at the 2011 World Championships. Leading up to the London Olympic 2012, Helen approached the Games with an unbeaten record, including winning all three World Cup regattas.
In 2013 Helen teamed up with Polly Swann and they achieved a clean sweep of the World Cup series with Gold's at Sydney, Eton Dorney and Lucerne. The successful pair went on to claim another Gold medal at the World Rowing Championships in Chungju, finishing the season unbeaten as a team. After a year apart Helen was reunited with her Olympic teammate Heather Stanning in 2014. The championship duo remains unbeaten since - claiming Gold Medals and records in the European Championships, World Cup Series, and World Championships in 2014 and 2015. Never being one to settle, Helen has declared her goal to remain undefeated heading into Rio 2016 where she looks to defend her Olympic title.
Dr Patricia Lewis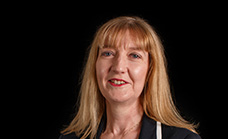 Patricia  Lewis' research is located in the broad area of Gender and Organisation Studies  and she is interested in exploring the impact of social and cultural norms  (connected to gender) on managers, management and organisations. She draws on a range of concepts derived from a  poststructuralist feminist position with attention directed at issues of  gendered discourses, gendered identity and gendered identity work. Her  empirical work is largely located in the area of entrepreneurship studies with  a main focus on female entrepreneurs. Within this context she has explored  issues such as the masculine norm attached to entrepreneurship and its impact  on women's access to the entrepreneurial field; the identity work of female  entrepreneurs; the emergence of the 'mumpreneur' as a new entrepreneurial  persona.
She is currently exploring the notion of postfeminism, working  from a position which understands this cultural phenomena as a discursive  formation which is shaping and fashioning contemporary feminine identity. In  seeking to demonstrate how the concept of postfeminism can be used critically  in the gender and organisation studies field she is developing the notion of  entrepreneurial femininities and argues for the need to build in-depth  understanding of the (gendered) nature of women's inclusion in organisations in  general and entrepreneurship in particular.
Patricia has published her work in  a range of journals including Organization Studies, Human Relations, Gender,  Work and Organization, International Journal of Management Reviews, British  Journal of Management and Journal of Business Ethics. Patricia is currently a  co-researcher with colleagues from Cranfield University, University of Essex  and Middlesex University on an ESRC funded seminar series entitled Exploring  Gendered Inclusion in Contemporary Organisations.