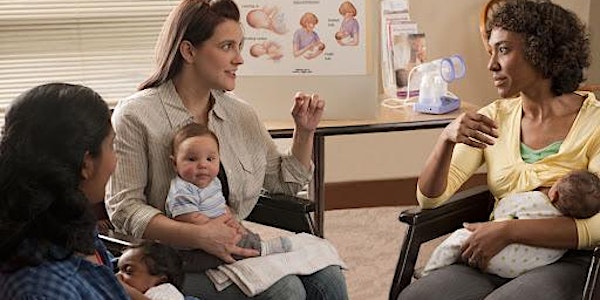 Breastfeeding & Infant Feeding Group (Thursdays 10.00-11.30am)
Breastfeeding Support Group for mothers needing breastfeeding support and advice., lead by the Family Support Class.
About this event
Your baby must be 10 days old or over to attend. Any queries for babies under 10 days old must be referred to your Midwife.
Our Breastfeeding and Infant Feeding Group will take place on Thursdays at Oughton Family Centre from 10.00-11.30am.All Hertfordshire Family Centres are BFI accredited through UNICEF (the Baby Friendly Initiative) and have qualified staff members to help and guide mums with all aspects of infant feeding. These sessions will allow parents to ask questions, seek support and to meet other families in a relaxed friendly environment .
If you are not already registered, please follow the link below to register before booking ;
We have important measures in place to protect you and our staff from Covid-19. Please read these measures carefully before booking a place.
A ticket allows for a parent and a baby to attend the event. We are unable to admit any additional family members due to having to adhere to limited numbers for each session.
We encourage adult attendees to take a rapid lateral flow test prior to attending, to prevent the risk of spreading Covid-19.
Following NHS guidance, to help stop the spread of the Covid-19, please wear a face covering over your nose and mouth when attending sessions.
You will be asked to use the hand sanitiser upon entering the session.
Please ensure that you and your child are well on the day of the event, please do not attend if either of you are unwell or signs of Covid-19.
Do not attend the event if anyone in you are self- isolating in between booking and the day of the event.
Helplines;-
National Breastfeeding Helpline 0300 100 0212
Association of Breastfeeding Mothers 0300 330 5453
La Leche League 0345 120 2918
National Childbirth Trust (NCT) 0300 330 0700
The Breastfeeding Network Supporter Line in Bangali and Sylheti 0300 456 2421
Organiser of Breastfeeding & Infant Feeding Group (Thursdays 10.00-11.30am)