Event Information
Refund Policy
Refunds up to 7 days before event
Eventbrite's fee is nonrefundable.
Description
Your body breathes every minute of the day. It has done since you first came out of the womb, and it will do until you reach the end of your life. You might think that you don't need to learn to breathe, as you already do it without even thinking about it.
While it is possible to live without taking the time to learn to breathe, there are great benefits to be gained from becoming more aware of your breathe, and learning to breathe better.
You breathed perfectly when you were a baby, breathing into every part of your lungs, taking in all the oxygen you could from each breath, and releasing and emptying the lungs completely as you breathed out. As we get older, we slip into poor posture and breath habits, become stressed and busy, and we don't breathe as well as we can.
Many of the common health and wellbeing problems we encounter in life can be eased through good breathing.
Learning to breathe well can help with
insomnia
focus and concentration problems
stress
IBS
low energy
allergy and hayfever
respiratory problems
digestive issues
anxiety
.... and much more
In this 60 minute, very practical workshop, you will learn techniques that will help you improve your breath and thereby improve your wellbeing. You will learn some simple practice to release tension in the body, and some very simple but powerful breathing techniques that will help you
be present in the moment
take more efficient breaths
increase your lung capacity
use you breath to help you get through stressful moments
create peace and calm in your busy day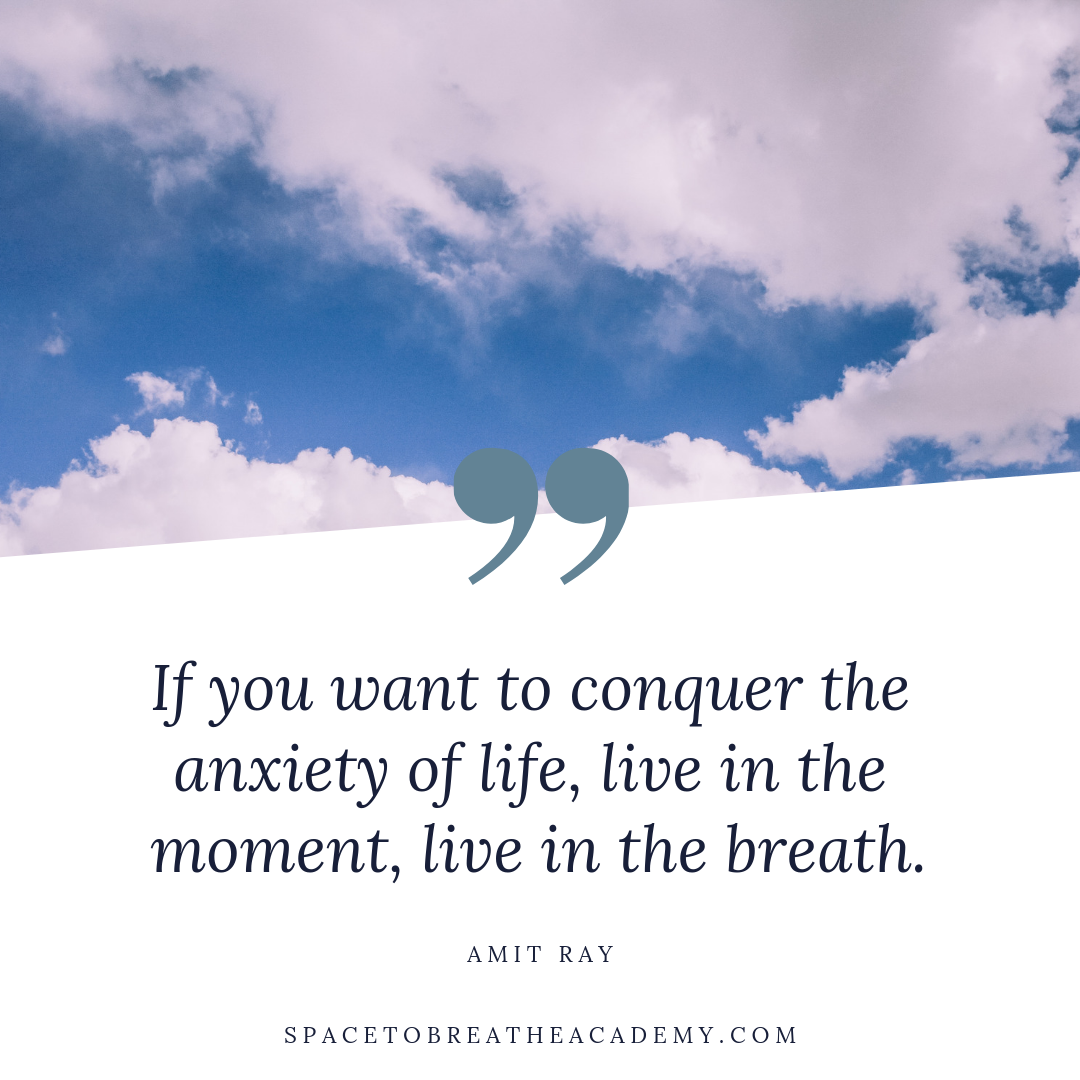 You will gain the most benefit from attending the class live, but a recording will be available to you for 7 days after the event so you can catch up or practice again.
While you will find great benefits from the workshop, this is not a quick fix, and you will need to practice the things I teach you in order to get the most benefit.
This is a great opportunity for you to create space in your life for you, to prioritise your wellbeing and take control of your health and happiness. I firmly believe that when you can control your life, you can control your energy, focus, health, and response to the world. When you can control these factors, you take control of your life.
The workshop will be delivered live and online via Zoom, you will be sent a link to join before the event. Your camera will be automatically switched off at the start of the call, but you can switch it on if you wish.
The workshop itself will last an hour, and there will be 10 minutes at the end for questions and comments.
The session will be recorded, if you don't want to be on the recording, you can keep your microphone and camera off and you won't show on the recording.
When you come to the event, please wear loose clothing, have space that you can lie down on, and some water. If you are not able to sit on your heels, you can bring a chair or some cushions and I will show you how to adapt the practices.
If you have any questions, please do get in touch.
Refund Policy
Refunds up to 7 days before event
Eventbrite's fee is nonrefundable.