Description
Rev Dawnecia Palmer is one of the few people I know who has created their own version of 'Heaven on Earth'. She shared her experience with me of dying for a day, and going over to the 'other side', where she learned all the things she is now teaching in her 'Universecity' (both in the UK and USA). Come and learn first-hand, the techniques she teaches of how to use your breath to push past your limitations, and create the life you desire!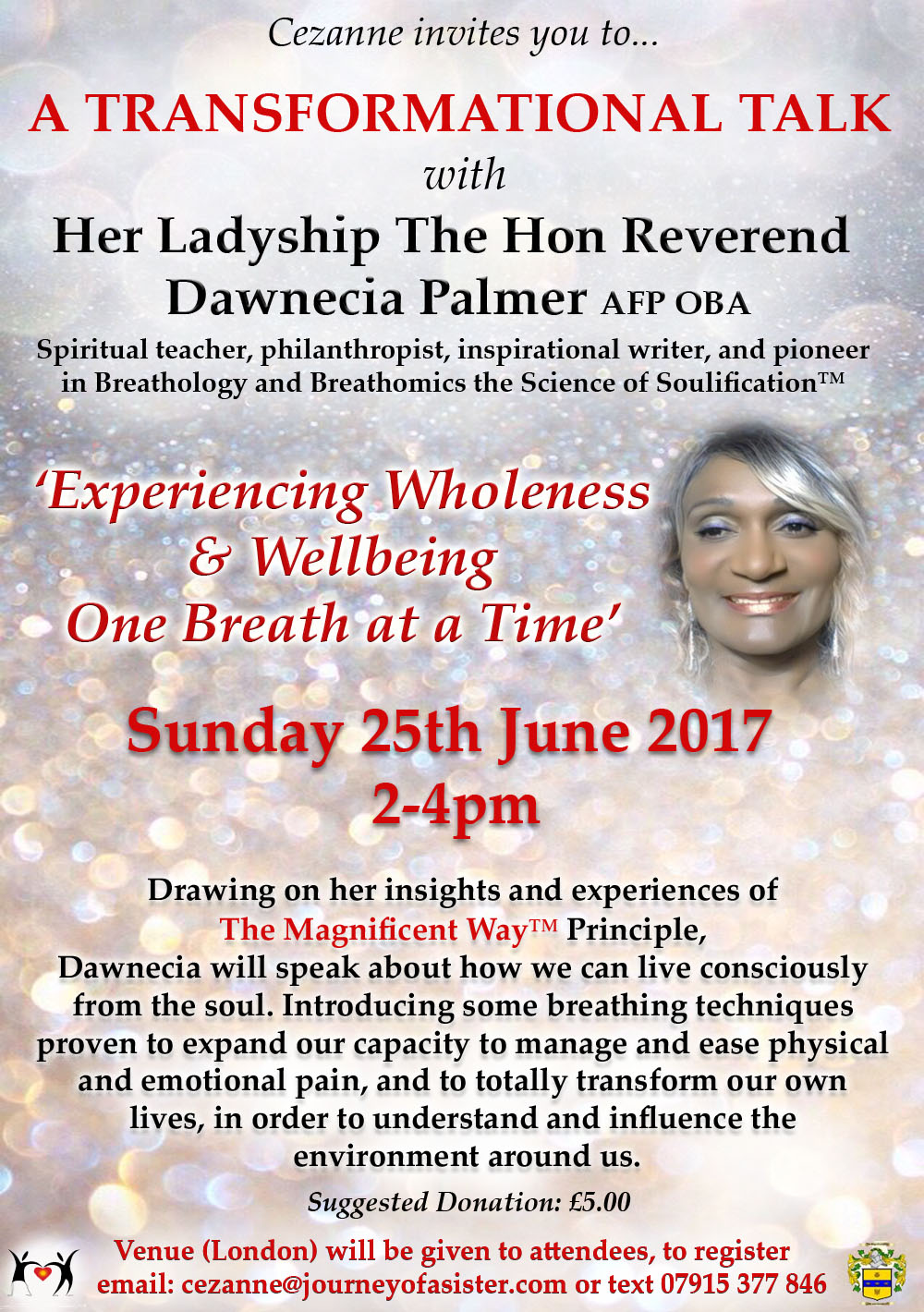 Dawnecia is a pioneer in Breathology and Breathomics the Science of Soulification™ - she is also co-founder of The Magnificent Way™ a principle for wholeness and wellbeing. She is the visionary/Principal of Life Universecity LC and Soul Clinic focusing on Soul Health Education, consciousness transformation for self-empowerment and lifelong personal development.
There are only 25 places available for this workshop, if you would like to secure your place, book your ticket making a donation of £5.00 (min), to cover Dawnecia's costs travelling from Bristol.
Vegan food and freshly squeezed juices will be available to purchase on the day.
We look forward to seeing you there!
Cezanne