Breathwork for Anxiety and Trauma Recovery workshop with Kate Williams
About this event
After a successful workshop last year, Kate is running this popular 2-hour breathwork workshop again. With more and more focus on the 'bottom-up' approach to trauma treatment breathwork supports the shift in neuroceptive response from danger to safety, helping your clients 'be' with the ups and downs of emotions and life, rather than becoming derailed.
The breath is the only part of the autonomic nervous system that we have conscious control over yet many of us and our clients only use a fragment of our lung capacity. The patterns of trauma fix rigidly into the body impacting on the breath which in turn increases the potential for physical and mental ill health. These patterns will determine how closed or open a person is to themselves, others and life. Practicing conscious breathing is a safe way to dislodge these patterns held deep within the body and by doing so supports us to step back into the flow of life.
In this workshop you'll learn:
the basics of polyvagal theory and it's links to trauma
grounding techniques for safe practice
the anatomical structures involved in breathing with links to fight & flight
breathing techniques for self-regulation and mobilisation of the nervous system.
I love sharing breathwork and helping others experience the power of the breath. This workshop is jam packed full of information and practices that you'll be able to start using in your groups and 1-2-1's immediately.
HAVE TWO (HEAVYISH) BOOKS TO HAND.
This workshop will be hosted on the Zoom meeting platform where we will use our camera and microphones to interact with each other as a group.
To support practitioners in this time of extraordinary circumstances we are offering access to this group for a self-select fee.
The self-select fee is a radical inclusion policy to open learning for all colleagues. The guide price for this event is £20.00, however, we appreciate that income varies greatly in different locations and circumstances. Please contribute what you can to help us maintain inclusive professional training.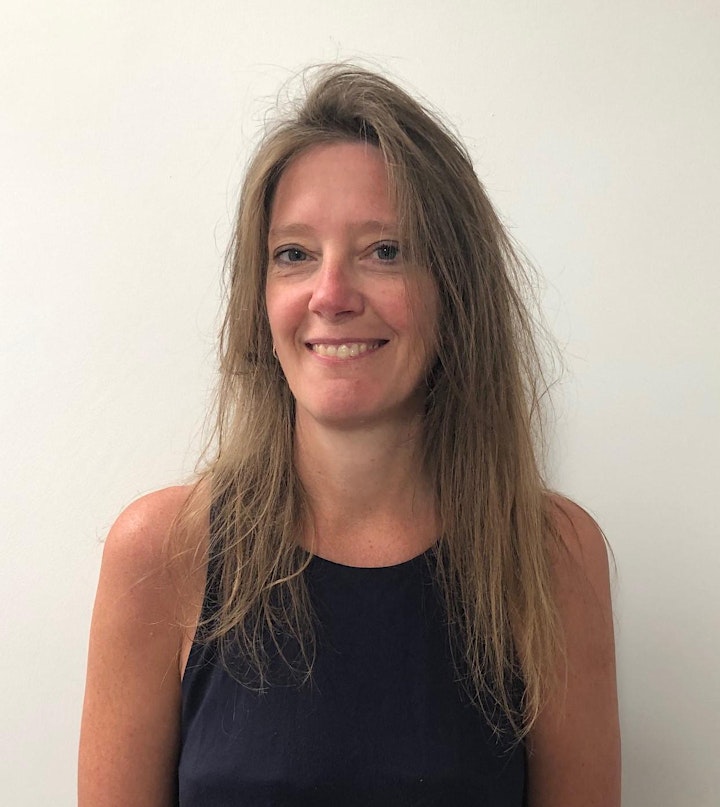 Kate Williams
I'm a Breathwork Coach, BACP Accredited counsellor and clinical supervisor with a background in yoga and bodywork.
I currently work as a counsellor within the NHS IAPT programme as well as running a busy private practice and I enjoy teaching yoga and breathwork within the community and online. I'm the centre manager for The Bedfordshire Centre for Therapeutic Studies where embodiment practices are integrated into the diploma training.
I'm interested in the impact trauma can have on the nervous system, mind and body and I have developed a more trauma-informed & embodied way of working to support others to better inhabit their bodies, self soothe and regulate their feelings and in doing so feel more grounded and connected. Offering breathwork and embodiment practices to my clients supports the 'bottom-up' system to trauma recovery enabling the therapeutic work to take place on a somatic as well as psychological level. This in turn enables clients to experience their body as a resource and mind-body integration can start to take place.
Website | www.bedfordshiretherapeuticstudies.co.uk
Facebook | The Bedfordshire Centre for Therapeutic Studies
LinkedIn | Kate Williams