B-SIDES is an artwork by free.yard, commissioned by Brent Biennial featuring Adam Farah, Elijah Maja, Christopher Kirubi and Abbas Zahedi.
About this Event
Including filmic shorts, walks, reflections, moments, questions and desires, the work is accessible via a limited run of DVDs. Described by the artist as a momentations mix and a visual compilation disc, the work endeavours to present a deconstructed poetic narrative of experiences and encounters of the city across time and space.
The intention was for the artist to hand distribute the DVDs at certain times and locations within Brent during the Biennial. However, due to Covid-19 this has not been possible.
To obtain an exclusive copy of the limited 50-edition run, please supply a postal name and address, and allow 6-weeks to receive the DVD.
In presenting the work on DVD Farah requires the public to spend time in finding the hardware to activate it, therefore opening up a different kind of investment in witnessing the work as a viewer.
Find out more: www.brent2020.co.uk/whats-happening/programmes/brent-biennial/brent-biennial-adam-farah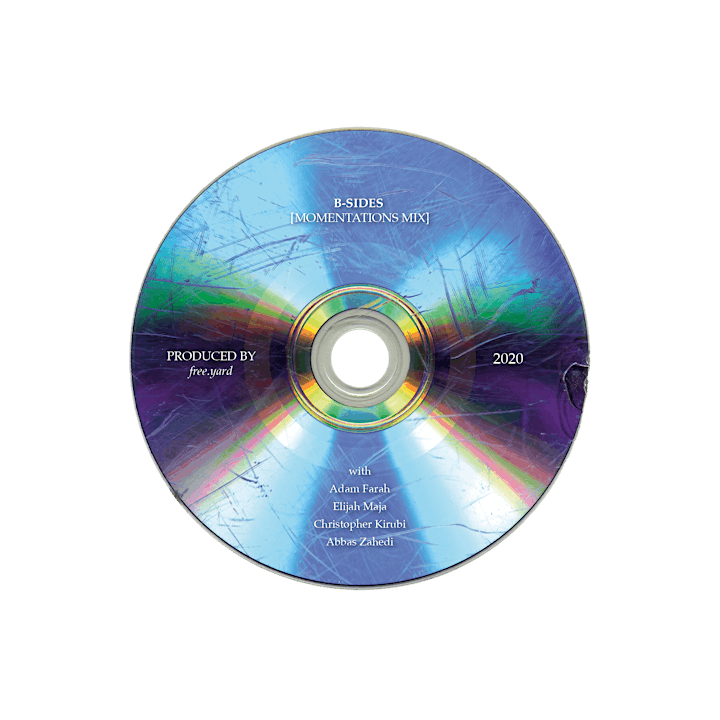 Brent Biennial, presented by Brent 2020, London Borough of Culture consists of over 20 brand new artworks inspired by the cultures, places and people of Brent. From sculptures to sound art, large-scale murals to intimate installations, Brent Biennial tells the stories of Brent then, now and tomorrow – and of the people who have been made and shaped by the borough.
Adam Farah is an artist and composer born-n-raised in London and is a Capricorn Sun, Cancer Rising, Leo Moon. They also practice under and within the name free.yard – an ongoing situational and unstable project set up to engage with and merge curatorial, research, artistic and equitable communal practices; with a focus on the ever-expansive and nuanced creative endeavours and potentials that emerge from endz. free.yard casts a side-eye onto the oppressive and supremacist structures upheld within the complacent and performative liberal bubbles of the artworld/s, and in the long term desires to create collaborative moments for artists to connect, manifest and exhale under such weight.
http://freeyard.info
Supported by the Art Fund.
The work is co-commissioned with LUX an international arts agency that supports and promotes artists' moving image practices and the ideas that surround them.