Brent Black Music History Quiz/BBM/BMC Awards
Event Information
Location
Brent Civic Centre
Board Rooms 5 & 6, BCC Level 3
Engineers Way
Wembley, England HA9 0FJ
Description
BBMM2017 marking JA@55

Brent is not only the reggae capital of Britain, it's also the capital of the British black music universe! And we have the documents to prove it - BTWSC's Heritage Lottery Funded 'Brent Black Music History Project' (BBMHP) book and DVD, which are available in Brent libraries, and selected public libraries.
Stop press: Brent Central MP Dawn Butler will be presenting BBM/BMC awards for pioneering services to lovers rock and putting the London borough of Brent on the musical map to Janet Kay and Paul Dawkins (and Carroll Thompson, who unfortunately will not be able to collect in person).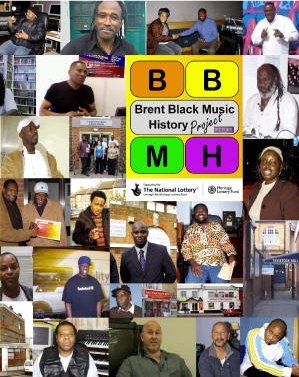 Come and find out some of north-west London borough of Brent's claim to musical fame!
Join us for a fun, family-friendly, multi-media event to improve your knowledge of Brent's and indeed Britain's black music history. Audience participation is a must, and there will be prizes for those with the right answers!!
Also, you are welcome to challenge or add to the knowledge base of BBMHP consultant, BBM/BMC founder and quiz master Kwaku! So if you've got some info on Brent's black music history that you think Kwaku doesn't know, or should know, you need to be there! Expect some Brent VIPs and people who've been around the local music scene,? etc.
Join the quizmaster and host, Cllr James Allie, in celebrating British Black Music Month (BBMM) 2017 with the Brent Black Music History Quiz @ the new Brent Civic Centre (Wembley Park) on Friday July 21 2017, 6.30-8.30pm for a free, fun, family-friendly session that aims to raise awareness of Brent's contribution to British music history - the artists, producers, the studios, labels, shops, radio stations, and the hits!


Date and Time
Location
Brent Civic Centre
Board Rooms 5 & 6, BCC Level 3
Engineers Way
Wembley, England HA9 0FJ