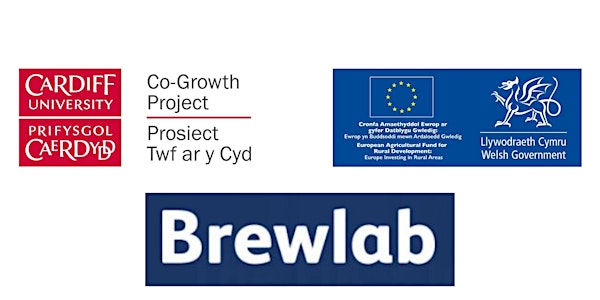 Brewlab & CoGrowth - 'Energy Management & Sustainability' online training
'Energy Management & Sustainability' training course - Brewlab Ltd & CoGrowth Project.
About this event
Join webinar here
Join Zoom Meeting
https://cardiff.zoom.us/j/82718824068?pwd=dnhqYTd6eGc2ZEhtWW5wM3NjOUdGUT09
Meeting ID: 827 1882 4068
Password: 074543
Background
Following brewery feedback from the Brewlab and CoGrowth feasibility study conducted in 2021, we have developed a training course on energy management and sustainability for Welsh breweries.
Breweries utilise high levels of energy in producing beer, principally through their heating and refrigeration loads as well as incurring costs in water supply and disposal of by-products.
Cost savings are achievable using auditing of operations as well as an improvement in ecological footprint making such approaches a valuable contribution to sustainable energy management.
Course structure.
A day course delivered on-line with a focus on seminar style participation and contributions from experienced practitioners in energy, sustainability and recycling industries.
The workshop will invite participants to conduct an audit of their processes and energy use in advance to provide data for individual analysis. Activities during the session will allow this data to be examined and applications considered for improvement.
Who should attend?
This workshop is suitable for brewery representatives seeking information and guidance on applying energy saving initiatives to their operations and enhancing sustainability. It provides details of current practice within the brewing and similar industries along with practical examples and experience from brewers actively engaged in improvements.