Location
Pretty Decent Beer Co
338 Sheridan Road
London
E7 9EF
United Kingdom
Refund policy
Refunds up to 1 day before event
Description
After proving last year they are capable of organising a piss up in a brewery, OCTÄVE, Hub Vélo and Pretty Decent Beer Company are back wit Brewleur R vol.2. In what promises to be another exciting night of roller racing inside the doors of the Pretty Decent Beer Co brewery. Expect a celebration of cycling mixed with sweat and the sweet taste of fresh craft beer.
The format will be the same as last year, running 1v1 races with a structure to allow you to get as many races as possible in before building towards the big finals of the night culminating with the crowning of our Brewleur champions. There will be music, outdoor space to get some air between sprints, a chance to buy OCTÄVE x PDBC's limited edition AMERICAN IPÄ and random spot prises throughout the night.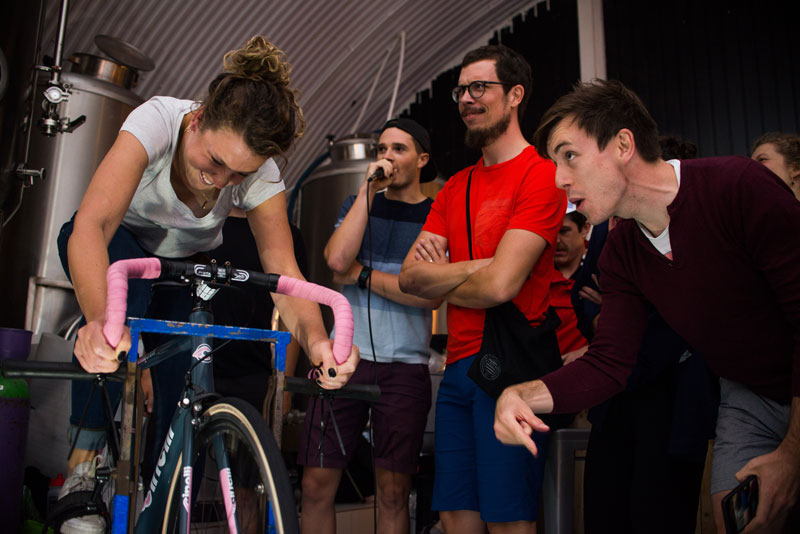 This year has seen the introduction of a small ticket fee to help the organisers do more with the event, but in return for your £5 you'll get a free can of the OCTÄVE x PDBC's limited edition AMERICAN IPÄ just for turning up.
If you're not one for the competitive, fast world of rollers racing but would like to come join us for a beer and to watch the night unfold, admission is free without a ticket and your presence would be more then welcome.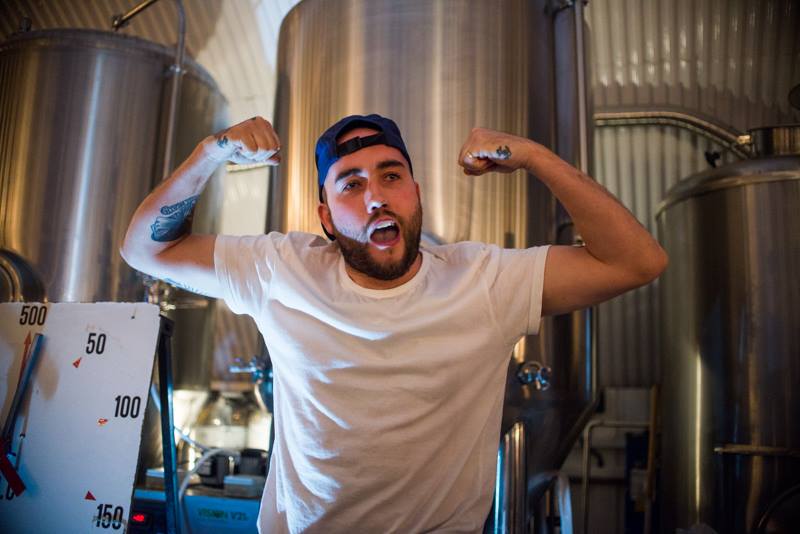 Questions:
Do i need a ticket to spectate?
No. Tickets are only required if you want to take part in the racing. If you'd like to come down, spectate and drink some beer, we'd love to see you at the event. If you're racing why not being a few friends.
Do you need to be able to ride on rollers?
Fear not. These races will take place on bikes fixed onto the rollers, there no fear of falling off. We'd class this as easier than riding a bike.
Do you have to be a cyclist to take part?
Absolutely not. Everyone is welcome.
Do you have to be a racer?
Nope. The event will see all kinds of people racing, by the end of the night, those of a quicker persuasion might be the ones left battling it out, but this event is as much about having a chin wag with your mates and meeting new people.
Are kids welcome?
Of course. Be it as spectator or a competitor (providing they can fit on the bike) they're welcome to come a long and join in, just no booze I'm afraid.
Where does the event take place?
If you haven't been there yet, we'll be at Pretty Decents Beer Co's micro brewery next to Wanstead Flats just off Leytonstone Highroad
338 Sheridan Rd, London E7 9EF, UK
What time do I need to turn up?
The venue will be open before 7:00pm incase you want to come straight from work, but we'll be opening sign on from around 6:30pm till 7:15pm at the end of the bar. The first race will go off at 7:30pm with back to back racing till we crown out champion sometime before last orders at 11pm.
Can I bring my bike?
There wont be any bike paking inside the venu, but the front of the brewery is open to the street outside where there's ample of space for locking bikes up to railings and tree's. We fully anticipate that people will be sat on the benches outside all evening, but bikes are left at your own risks with all the normal caveats.
What should i wear?
Wear whatever you like, skinsuits, 80's jersey, jeans and a t-shirt. We wont judge.
What do I need to bring?
Just youself and some beer money basically. We have all the bikes and eqipment required to race all night. Dont worry about printing your tickets or anything, we'll have a spreadsheet with everyone in and we'll just tick you off against that.
Will there be any food avalible on site?
There will be no catering on site, but our friends Yard Sale Pizza—who have kindly contributed to the prize pot for the evening—will be doing free delivery on all orders to to the venu throughout the night. They have a menu online or there will be printed ones at the venu.
Can i enter on the night?
If you want to being a friend along to watch then they don't need a ticket, just turn up with them. If suddenly they're feeling fast, just grab one of the OCTÄVE team and we'll see if we have any spaces on the night.
Where can we support you online?
We've now got an Instagram account @Brewleur if you'd like to follow and support us on there. If post anything on the night it would be brilliant if you could tag it with #Brewleur and @Brewleur and maybe even tag @OCTAVEracing, @hubvelo and @prettydecentbc.
Are there prises to be won?
Just like Fun House, yes there are prises up for grabs on the night. Thanks to our amazing sponsors we'll be awarding prizes to the overall winner, second place overall, the highest ranked member of each sex and other spot prizes throughout the night.
Sponsors
We'd like to thank our event sponsors without whom we couldn't make this event happen. Please take time to check out there products and support them in anyway you can.