Description

GeoEnergy Research Centre Lecture
Brexit and Energy
By Prof. Derek Taylor
Brexit will have an impact on many – or even most – aspects of our society. Energy will not escape. The extent to which it affects the UK's energy policy will, of course, very much depend on the outcomes of the various negotiations that are to take place with the remaining 27 Member States of the EU. In brief, the closer the ties we keep with the rest of the EU – and the wider European Economic Area (EEA) – the smaller the impact will be on security of supply, the environment and prices. However, the closer the ties the greater the role of European legislation and the European Court of Justice (ECJ) in any agreement. This may prove unpalatable to the UK Government.
While the UK's energy demand has decreased in recent years and its production of renewables has increased significantly, its energy imports are now at a level never seen since the early 1970s. The main reason for this is the decline of production of crude oil from the UK sector of the North Sea. However, it may not be the future imports of oil that could cause problems in a post-Brexit era but more the imports of gas and electricity. There are also large question marks over possible changes to climate policy, together with other often related environmental legislation, and nuclear regulation. Finally, Ireland's very close ties with the UK in the energy sector is another complex facet of this whole issue.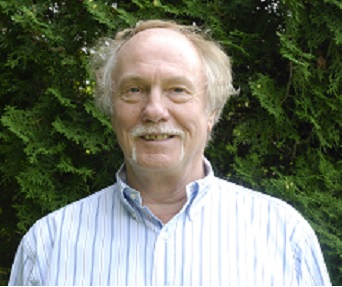 Derek Taylor holds a BSc in Geology and a PhD in Geology/Geochemistry from the University of Nottingham. He started his career at British Petroleum (BP) before joining the OECD Nuclear Energy Agency (NEA) in 1977. From 1984 until June 2009, he was with the European Commission, where for many years he was the head of unit for nuclear energy policy, nuclear safety, radioactive waste management and decommissioning of nuclear installations. From 2004 until his retirement from the Commission, he was Energy Adviser and focused on the security of energy supply and energy markets and on the environmental impacts of energy and energy policy, in particular relating to carbon emissions and climate change.
On his retirement, in 2009, he set up his own company (DMT Energy Consulting). He is Member of the Board of an environmental NGO (Bellona Europa),, Senior Energy Policy Adviser to Burson-Marsteller, an expert consultant to the World Bank and an external expert for the Dutch energy research institute TNO. He is a member of the Advisory Board of the Geo-Energy Research Centre (GERC), a joint University of Nottingham-British Geological Survey activity.
Directions:
The Pope building is number 27 on the University Park map. Directions and Sat Nav postcode can be found here
EU Sustainable Energy Week
This energy lecture is part of a series of events that are taking place to celebrate EU Sustainable Energy Week where you can choose from a series of events with themes including: energy storage, circular economy, corporate social responsibility, energy transitions and an opportunity to tour the University of Nottingham's renowned Creative Energy Homes: Full Programme #UoNEnergyWeek

State Aid
This event is part-funded by the European Regional Development Fund 2014-2020. This event is classed as State Aid to participating businesses, but is delivered completely free of charge. For more information about the programme, please contact energy@nottingham.ac.uk