Description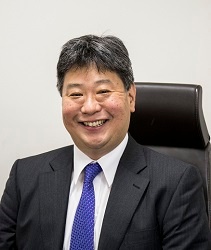 Mr Shinichi Iida, Minister for Public Diplomacy and Media at the Embassy of Japan in the UK will visit Queen's University on 29 September to deliver a lecture entitled "Brexit and the Japan-UK relationship."
Organised and hosted by the School of History, Anthropology, Philosophy and Politics at Queen's, Minister Iida will discuss Brexit and its impact on business in the light of Japan's role as the second-largest non-EU investor in Britain, based upon a long-term and cooperative relationship. He will also refer to the core principles that Japan and the UK share, including adherence to the rule of law and respect for human rights, and to the two countries' commitment to working together to tackle a range of weighty global issues.
Minister Iida will also touch upon the importance of cultural and people-to-people exchange between Japan and the UK as a springboard for advancing dynamic, forward-looking bilateral ties for the benefit of future generations.
About the Speaker
Mr Shinichi Iida, was born in 1967 in Ashikaga, Tochigi Prefecture. He passed the diplomatic service examination in his third year at the Faculty of Law in University of Tokyo. After entering the Ministry of Foreign Affairs (MOFA), he studied at Amherst College in Massachusetts, USA. After working for the Permanent Mission of Japan to the UN in New York from 2003 to 2006, he held positions as Director for Oceania Division, Director of Global Issues Cooperation Division, and Director of Consular Policy Division at MOFA. In July 2016, he was assigned to the Embassy of Japan in the United Kingdom as Minister for Public Diplomacy and Media.