Description
Two sides of the debate: Remain or Leave?
Please see the speakers below who will be putting forward their case as to what they consider should be the future of the UK as well as what will benefit small businesses most.

Details on the session are after the speakers' biographies.
Remain - Alex Mitchell, UK President, G20 Young Entrepreneurs Alliance.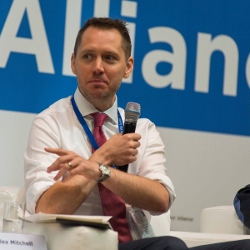 Alex was awarded the title of Commonwealth Champion for Youth and Enterprise by the Commonwealth Secretary General for his work in supporting youth empowerment and enterprise growth across Commonwealth nations.

Alex also holds a number of positions in organisations concerned with small businesses and entrepreneurs including the European Confederation of Young Entrepreneurs.
Neutral - Alex Cole, Economist, Deloitte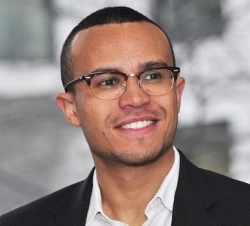 Alex works with Deloitte's Chief Economist in London where he specialises in macro-economic analysis and issues relating to national and international economic policy. He works closely with Ian Stewart and Debapratim De to produce the Deloitte CFO Survey.
Prior to working at Deloitte, Alex worked as a Senior Economic Analyst at New Economy Manchester, leading on producing research on urban economic growth issues. Alex has also worked for CorpfinExperian as a Corporate Finance Analyst. He holds a first-class degree in Economics from the University of Manchester.
Leave - Richard Tice, CEO, Quidnet Capital Partners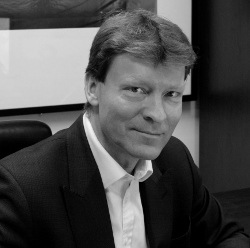 Richard is a real estate entrepreneur who has acquired and managed £450 million of commercial real estate over the last 18 months for clients. He previously ran a large multi national property group that was listed on the London Stock Exchange.
Richard is also the co chairman of Leave.eu, which he set up in 2015 to campaign to leave the European Union. Leave.eu now has over 750,000 online followers.
Leave - Lance Forman, Owner, H. Forman & Son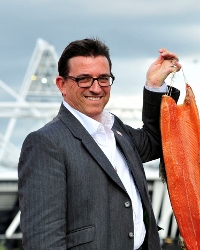 Lance is owner of H.Forman & Son (Est 1905), which is the oldest smoked salmon producer in the world.
Based in East London and always have been, the smokehouse rose to prominence a few years back when it was located on what was to become the running track of the Olympic stadium.
Together with 350 other businesses, H. Forman & Son faced compulsory eviction by Ken Livingstone. Lance became one of the main spokespeople fighting for a fair deal from the authorities for the businesses and 12000 employees in the area, and he is currently writing a book about the experience.
Join successful business leaders as we present an in-depth analysis of the arguments from the Remain and the Leave campaigns regarding whether or not the UK should stay in the EU
Yes, the gloves are off! With the announcement of the EU Referendum date as 23rd June, it felt like the big question about the UK's future was more bit player to the main event of Cameron vs Johnson!

But what are the actual issues? Has Cameron renegotiated a good deal for British businesses? What will the Leave landscape look like? Norway? Switzerland? Or something entirely different?
So will a Brexit help or hinder your business? Here are just some of the issues tackled in this exclusive debate include:
Evaluating EU red tape - our saviour or onerous rubbish?

Learn whether there really are 30 EU regulatory threats to small businesses as presented by a government appointed panel of business leaders. Highlighted by the panel was health and safety regulations which are claimed to be burdensome and too stringent for low risk small businesses. The government taskforce says 'Cut Red Tape' and save €2.7billion Europe wide, but the Instituition of Occupational Safety and Health says keep it as failures in health and safety cost the UK more than £13.4billion. Who's right? Is the future of the UK about bogging down small businesses with paperwork? Can we be exempt from any new EU regulation, as the goverment claims? And if Brexit is successful what would a new renegotiated relationship with Europe look like with regards to red tape?
Debate on whether a full.y functioning digital single market would boost the UK's ability to compete worldwide by allowing us to tap into the EU-wide skill base. Or does the open employment market actually smother local talent?
The UK is suffering a skills gap! According to techUK, 93 percent of tech firms felt this was negatively impacting on business. The answer? Relax visa rules. But we already have freedom of movement within the EU, so why is there still a gap? We know immigration is the controversy du jour for the EU debate - expect it to be covered boldy and with passion at this event! One of the arguments against freedom of movement is that it doesn't protect British jobs. But if there is a skills gap, it means no one is looking at these jobs anyway. Could the answer be upskilling local young adults so they benefit from the fruits of Tech City and training them so they can be the tech innovators of the future?

And more! Expect a full demystifcation, complete and thorough analysis and a very heated debate.
Complimentary drinks and nibbles will be provided.