Brexit update for the construction sector + AGM

Tuesday, 16 January 2018 from 18:00 to 21:00 (GMT)
Event Details


FREE EVENT TO MEMBERS & NON-MEMBERS
LCEC Annual General Meeting
followed by
Brexit update for the construction sector
Prof Noble Francis, Economics Director at Construction Products Association
Simon Rawlinson, Head of Strategic Research and Insight at Arcadis
Tuesday 16 January 2018, 6pm for 6.30pm start,
University of Westminster
Room MG14, University of Westminster
35 Marylebone Road
London NW1 5LS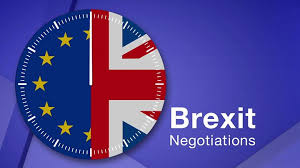 To kick-off the LCEC's 2018 programme, we bring you an update on Brexit and how it is thought this will now affect the construction industry into the future. The clock is ticking on negotiations - primary matters of citizens' rights, the divorce bill and the border with Ireland are still being discussed. Subsequent issues of trade and the UK's relationship with the EU are still waiting in the wings.

Our first speaker is Professor Noble Francis, Economics Director at the Construction Products Association. Prof Francis will give his insight into the economic ramifications of the Brexit negotiations (as far as we understand them), and consider what the medium-term impacts could be for the construction industry as a whole and for particular sectors within it. 
For our second speaker we are pleased to welcome Simon Rawlinson, Head of Strategic Research and Insight at Arcadis. Over the last 18 years, Simon has developed his unique expertise in sector focussed research and market commercial intelligence for both clients and business. He has published numerous articles and is often quoted in the construction press. Simon and his team are currently looking at the implications of a no deal from a construction markets perspective. 
Book early to avoid disappointment. Make your booking as either a LCEC Member or a Non-Member via EventBrite.
Click here to go to the Eventbrite Booking Page.
 
London Capital Club has disabled access, please let us know if you will be attending and need any assistance regarding the logistics of the Club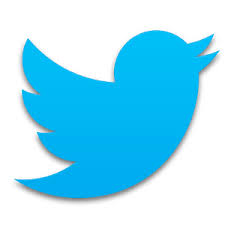 @LondonCEClub | W: http://www.londonconstructingexcellence.org.uk
LCEC members and non members welcome  
London Constructing Excellence Club…
The London Constructing Excellence Club (LCEC) is a membership organisation running events for the benefit of the members.  Corporate members of Constructing Excellence (CE) may nominate any CE Club (including the LCEC) as their club.  In return, CE will pay £100 towards their club membership fee.  For further details please refer to CE's membership information.  LCEC encourages members of CE (particularly London based members) to nominate LCEC.  LCEC can only grant free admittance to LCEC events to those members of CE who have formally notified the LCEC treasurer (treasurer@londonconstructingexcellence.org.uk ) that LCEC is their nominated club.  We hope that you will take up this excellent offer and look forward to seeing you at future events.  Non-members may attend LCEC events by booking a Non-member ticket on EventBrite (£25) or by paying on the door (£30).
When & Where

Room MG14
Westminster of University
35 Marylebone Road
NW1 5LS London
United Kingdom


Tuesday, 16 January 2018 from 18:00 to 21:00 (GMT)
Add to my calendar
Organiser
London Constructing Excellence Club…
…meet like minded people and help promote excellence in the construction industry.
Attendance at most LCEC events is free for members of LCEC. See details below. Co-organised events may not be free for members.

To register for this event please register on Eventbrite
The London Constructing Excellence Club (LCEC) is a membership organisation running events for the benefit of the members.  Corporate members of Constructing Excellence (CE) may nominate any CE Club (including the LCEC) as their club.  In return, CE will pay £100 towards their club membership fee.  For further details please refer to CE's membership information.  LCEC encourages members of CE (particularly London based members) to nominate LCEC.  LCEC can only grant free admittance to LCEC events to those members of CE who have formally notified the LCEC treasurer (treasurer@londonconstructingexcellence.org.uk ) that LCEC is their nominated club. We hope that you will take up this excellent offer and look forward to seeing you at future events. Non-members may attend LCEC events by booking a Non-member ticket on EventBrite.  For more information please click on http://www.londonconstructingexcellence.org.uk/ or contact: events@londonconstructingexcellence.org.uk