Multiple Dates
Brian Moore's Belfast - Walking Tour
As part of Lonely Passions: Brian Moore Centenary Festival - join Hugh Odling Smee for a walk through Brian Moore's Belfast
About this event
'There are those who must flee Ireland to see Ireland plain' - Brian Moore
Brian Moore's Belfast, the 'dull, dead town' ranged from the distressed emotional prison of Judith Hearne, to the moral quagmire of a city under the grip of civil conflict.
The streets his characters walked may look different now, but the city that Brian Moore knew shaped the stories that made him one of the 20th century's most successful novelists. His tortured relationship with the city he felt exiled from, gave him a unique perspective on this strange metropolis.
This tour will start at Moore's birthplace on Clifton Street, explore the North Belfast hinterland of his youth and the journey through the city centre until finishing at the Wellington Park Hotel, the model for the Clarence Hotel of Lies of Silence.
Stopping at locations that demarcate the story of Moore and his Belfast novels, at each point we will hear extracts from Moore's writing read by an actor.
MEETING POINT: Outside Clifton Street Orange Hall
Led by Hugh Odling-Smee, the tour will last between 1 ½ - 2 hours and will be walking so bring a coat and good pair of walking shoes.
Friday 20th August at1pm - SOLD OUT
Saturday 21st August at 1pm - SOLD OUT
Sunday 22nd August at 3pm - SOLD OUT
Monday 23rd August at 1pm
Tuesday 24th August at 1pm
For information about your booking and our Covid Safety Measures click here.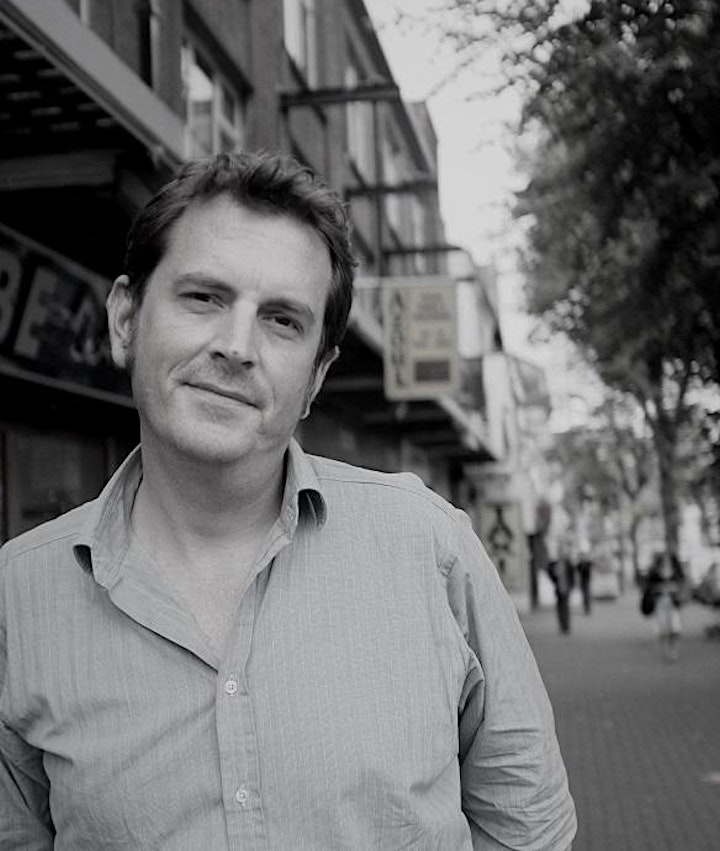 Hugh Odling Smee is currently Manager of Film Hub NI, part of the BFI Film Audience Network and based at Queen's Film Theatre, Hugh Odling-Smee has over 25 years' experience working in Belfast's arts and heritage sectors for organisations as diverse as the Linen Hall Library, Belfast Book Festival and Belfast International Arts Festival.
Organiser of Brian Moore's Belfast - Walking Tour