Bridge of Fire/Puente de Fuego brings 9 passionate Black and Latinx poets from the UK and US together in a groundbreaking event.
About this event
Nuevo Sol presents
Bridge of Fire/Puente de Fuego
BLACK AND LATINX POETS FROM THE UK AND US
With Renaissance One
November 7th, 7-8.45pm (British Standard Time)
2pm (EST)
Zoom
In a time of uncertainty and isolation, Bridge of Fire will bring together some of the fiercest Black and Latinx poets in the United Kingdom and United States in a unique and ground-breaking event. This poetry bridge will showcase how poetry can bring us together, lift us up and heal us in the most difficult times. Dress up or dress down, grab a drink and let the music and poetry fire up your soul.
It will feature 5 extraordinary UK poets:
• Roger Robinson -reading from his T.S. Eliot prize winning collection 'Portable Paradise' (Peepal Tree Press)
• Caleb Femi- reading from his new debut collection 'Poor' (Penguin)
• Inua Ellams-reading from his new debut collection 'The Actual' (Penned in the Margins)
• Nii Ayikwei Parkes-reading from his new collection 'The Geez' (Peepal Tree Press)
* Celeste Ramos- UK based Latinx poet
And 4 incredible US poets:
• Carlos Andres Gomez-reading from his prize-winning new collection 'Fractures' (UWP)
• Alan Chazaro- reading from his prize-winning new book 'Piñata Theory'
(Black Lawrence Press)
• Sara Borjas- reading from 'Heart Like a Window, Mouth Like a Cliff' (Noemi Press)
• Karla Cordero- reading from 'How to Pull Apart the Earth' (Not a Cult)
And hosts, Nathalie Teitler (Co-Director of Nuevo Sol) and Melania Abrahams (founding Director of Renaissance One)
Please note there will be strong language so this event may be unsuitable for children.
Dr Nathalie Teitler HonFRSL is the Director of Nuevo Sol, along with Leo Boix. It is the first organisation to promote British Latinx writers and to build connections between Latinx writers around the world and writers in Latin America. She is also the Director of the Complete Works Poetry and has worked in the literature sector for 30 years.
Melanie Abrahams is the founder and Director of Renaissance One
Renaissance One is an independent literature organisation for writers, producers, curators and creatives. They use literature to highlight global voices in Britain, and the diverse literatures its multi-cultural artists and communities produce
UK poets
Inua Ellams
Born in Nigeria in 1984, Inua Ellams in an internationally touring poet, playwright, performer, graphic artist and designer. His published books of poetry include #Afterhours
and the Half-God of Rainfall-an epic story in verse. His first play The 14th Tale was awarded a Fringe First at the Edinburgh International Theatre Fesitval and his fourth, Barber Shop Chronicles sold out two runs at England's National Theatre.His first full poetry collection is 'The Actual' (Penned in the Margins). He is a Fellow of the Royal Society of Literature.
www.inuaellams.com
Caleb Femi
Caleb Femi is a poet from south London. He has been commissioned by the Tate Modern, The Royal Society for Literature, St Paul's Cathedral, the Guardian and many more. Between 2016 and 2018, he was the Young People's Laureate for London, working with young people locally and globally to voice their concerns and experiences through poetry. He has spoken for TEDx and delivered guest lectures at universities across the UK, including Oxford and Cambridge. As a film director, Caleb has made short films for the BBC and Channel 4. He has also featured in the Dazed 100 list of the next generation shaping youth culture. His debut collection, 'Poor' (Penguin) is coming out on November 5th.
Nii Ayikwei Parkes
Nii Ayikwei Parkes is a Ghanaian editor, socio-cultural commentator poet and author of the acclaimed hybrid literary novel, Tail of the Blue Bird (Random House), which was shortlisted for the Commonwealth Prize and translated into Dutch and German. A 2007 recipient of Ghana's national ACRAG award for poetry and literary advocacy, he has held visiting positions at the University of Southampton and California State University and delivered lectures and talks on poetry and creative writing at universities internationally. Nii Ayikwei holds an MA in Creative Writing from Birkbeck (University of London) and serves on the boards of the Poetry Book Society, the Arvon Foundation and the Caine Prize. As a poet he has published several pamphlets including the Michael Marks Award-shortlisted pamphlet, Ballast: a remix (2009), described in the Guardian as, "An astonishing, powerful remix of history and language" and The Makings of You (Peepal Tree Press). His latest collection, 'The Geez' (Peepal Tree Press) is a PBS recommendation and has received critical acclaim.
Niiparkes.com
Roger Robinson
Roger is a writer, educator and musician who has taught and performed worldwide and is an experienced workshop leader and lecturer on poetry. He was chosen by Decibel as one of 50 writers who have influenced the black-British writing canon. He received commissions from The National Trust, London Open House, BBC, The National Portrait Gallery, V&A, INIVA, MK Gallery and Theatre Royal Stratford East where he also was associate artist. He is an alumni of The Complete Works. He won the T.S Eliot Poetry Prize for his collection 'Portable Paradise' (Peepal Tree Press).
rogerrobinsononline.com
His workshops have been part of a shortlist for the of the Webby
Celeste Ramos
Celeste is a writer of Puerto Rican descent from New York City based in North London. Her work has appeared in the Mechanics' Institute Review, Shooter Literary Magazine, Barren Magazine and Narratively. She has performed at a number of venues and events in internationally, including the Edinburgh Fringe Festival, London Liming at the British Library, the Nuyorican Poets Cafe and Secret Loft Poetry Series in New York. She writes poetry, fiction, and essays, and is a contributing blogger on symbology and psychoanalysis of film for Raindance Film Festival in London.
Link to purchase pamphlet
https://www.lulu.com/en/gb/shop/celeste-ramos/on-this-occasion/ebook/product-m57vjw.html
www.celesteramoswriter.wordpress.com
US poets
Carlos Andres Gomez
is a Colombian American poet, speaker, actor, and author of Fractures, winner of the Felix Pollak Prize in Poetry, Hijito, winner of the Broken River Prize and a #1 SPD bestseller, and the memoir Man Up: Reimagining Modern Manhood, released by Penguin Random House. A star of HBO's Def Poetry Jam, TV One's Verses and Flow, and Spike Lee's #1 box office movie Inside Man with Denzel Washington, Carlos' honors include the Sandy Crimmins National Prize for Poetry, Atlanta Review International Poetry Prize, Foreword INDIES Gold Medal, and the International Book Award for Poetry. A genre-transcending multi-hyphenate, he partnered with John Legend on Senior Orientation, a program to counteract bullying and champion inclusive masculinity among high school students. Carlos is a proud father of two.
Carloslive.com
Sara Borjas
SARA BORJAS is a Xicanx pocha, is from the americas before it was stolen and its people were colonized, and is a Fresno poet. Say their names.
Her debut collection of poetry, Heart Like a Window, Mouth Like a Cliff was published by Noemi Press in 2019 as part of the Akrilica series and received a 2020 American Book Award. Tony McDade. Sara was named one of of Poets & Writers 2019 Debut Poets, is a 2017 CantoMundo Fellow, represents California as a CantoMundo Regional Chair, and is the recipient of the 2014 Blue Mesa Poetry Prize. Dominique "Rem'mie" Fells. Her work can be found in Ploughshares, The Rumpus, Poem-a-Day by The Academy of American Poets, and The Offing, amongst others. Sandra Bland. She is a lecturer in the Department of Creative Writing at UC Riverside, where she works with innovative undergraduate writers.
Saraborjas.com
Alan Chazaro
After 9 years as a public high school teacher in Louisiana, Massachusetts, and California, I decided to pursue my creative writing more seriously and have been living as a freelance writer who travels and enjoys new cultures around the world. I'm a San Francisco Bay Area local but also have been finalizing my paperwork as a Mexican dual-citizen, so am jumping between both countries while I continue to write, edit, teach, and grow. In 2018, I graduated with my MFA in Creative Writing from the University of San Francisco where I was a Lawrence Ferlinghetti Poetry Fellow, which is awarded to a writer "whose work embodies a concern for social justice and freedom of expression." Previously, I attended Foothill Community College, and later UC Berkeley, where I participated in June Jordan's Poetry for the People program. I also got some game from Patricia Smith, among others, at the Voices Of Our Nations summer workshops. My first poetry collection, This Is Not a Frank Ocean Cover Album, was the winner of the 2018 Black River Chapbook Competition and my second, Piñata Theory, was given the 2018 Hudson Prize. They are both available with Black Lawrence Press. Currently, I'm working as an adjunct professor at the University of San Francisco, managing my online NBA zine HeadFake, moonlighting as an assistant poetry editor at AGNI Magazine, and raising money for NBA arena workers during COVID-19. For more info, find me on Twitter @alan_chazaro.
www.alanchazaro.com
Karla Cordero
Karla Cordero is a descendant of the Chichimeca people from Northern Mexico, a Chicana poet, educator, and ARTtivist, raised along the borderlands of Calexico, CA. She is a three-time Pushcart nominee and offered fellowships from VONA, Macondo, CantoMundo, The Loft Literary Center, Community of Writers and Pink Door Writing Retreat.
Karla teaches creative writing and composition at San Diego City College and MiraCosta College, receiving recognitions such as the San Diego State University Global Diversity Award and Associate Faculty of the Year for education and social justice.
Her poems have appeared and forthcoming in The Boiler Journal, PANK, ANMLY, Tinderbox, Bettering American Poetry, The Acentos Review, the Bernie Sanders 2020 Campaign Rally, The BreakBeat Poets Volume 4. LatiNEXT Anthology, among other publications.
Karla is the author of the chapbook, Grasshoppers Before Gods (Dancing Girl Press 2016) and her first full length collection titled, How To Pull Apart The Earth (NOT A CULT. 2018) is a 2019 San Diego Book Award winner and awarding-winning finalist for the 2019 International Book Awards.
www.Karlacordero.com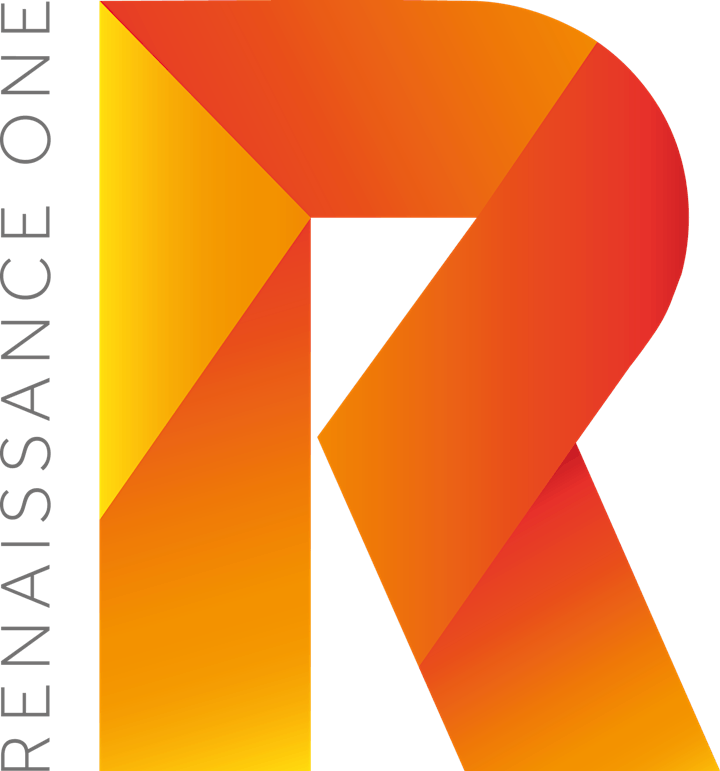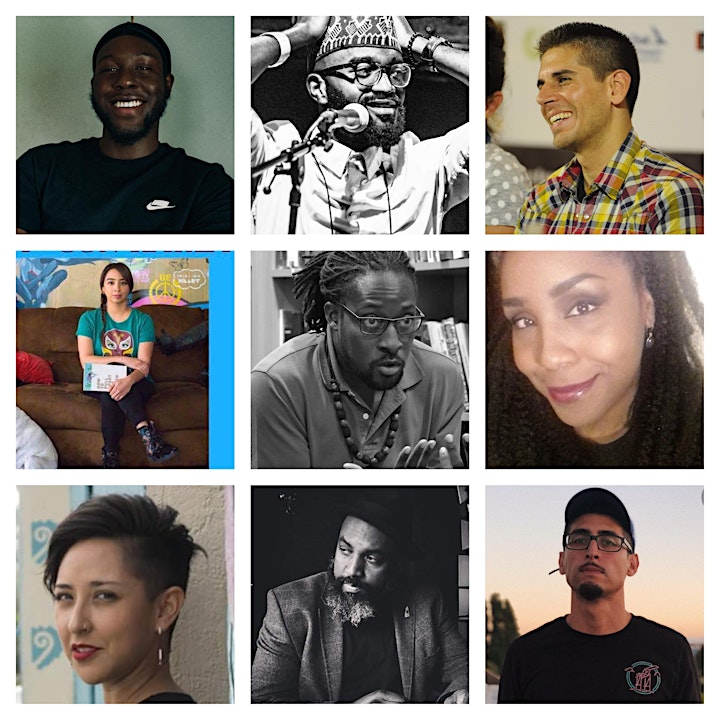 Organiser of Bridge of Fire/Puente de Fuego
Nathalie Teitler has worked promoting diversity and quality in British Arts for over 20 years. Originally from Buenos Aires, she is passionate about Latin culture, poetry and dance. She is the founder of Dancing Words, the first company to produce live events and short films with the best and brightest of the UK poetry/spoken word and dance scenes. The films explore issues such as race, identity, love, loss and sex. They have been shown at the British Film Institute, Southbank and at festivals and events in the UK, Europe, Latin America and the United States. 
twitter @Natteitler