Description


TEDxCoventGardenWomen is an independently organised event in London devoted to Ideas Worth Spreading. We exist to spread ideas that change hearts, minds and lives for the better.
Taking our lead from global TED, we co-create an inclusive, accessible space and provide a high-spec, beautiful platform for people to spread ideas, share stories and address issues of gender and identity.
We draw on the experiences of an international network of speakers in order to celebrate the transformative power of women, girls and anyone who shines a light on different realities. We support our speakers and our audience to tell compelling stories of race and gender, business and technology, entertainment and design in order to inspire, provoke, change perspectives and challenge injustice.
TEDxCoventGardenWomen 2017 Lineup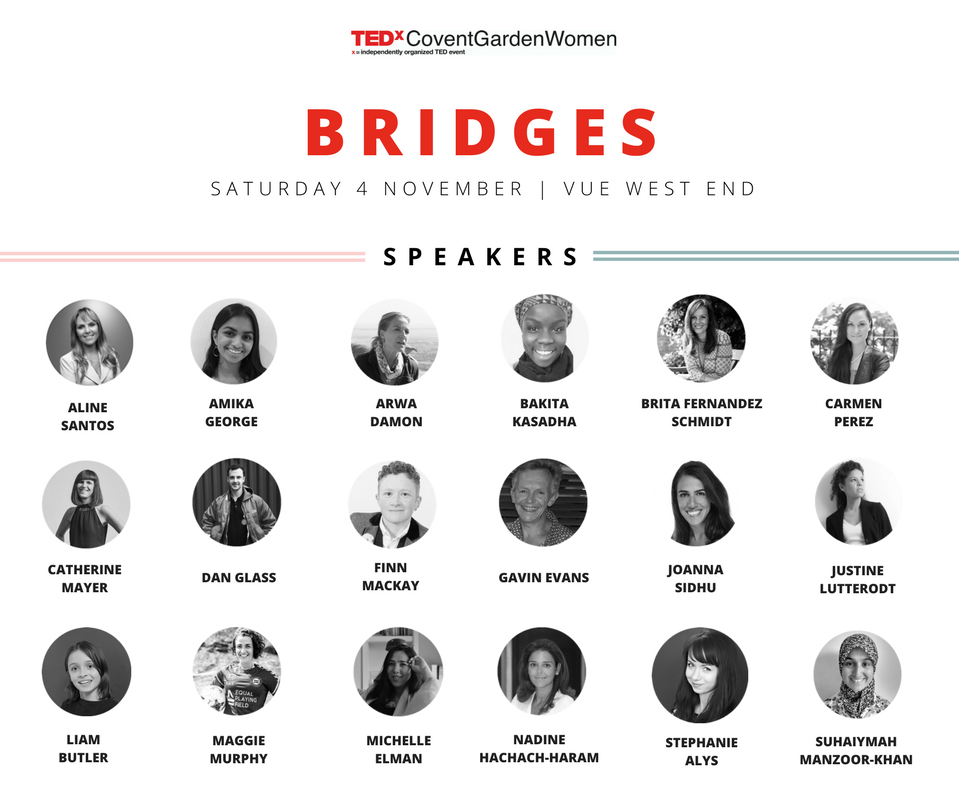 ---
2017 THEME: BRIDGES
We walk across a bridge and stop. We see the world from impossible perspectives, suspended in mid-air. When we leave the bridge, we have changed. Bridges allow us to enter worlds that we cannot reach otherwise.
Our voice is a bridge. The sound carries our new insights to people on the other side. When we speak out, we let down the drawbridge. We are ready to give and receive, to connect with what we know already and all that is yet to discover.
Life begins and ends on bridges. People kiss and padlock their love and affection to the railing. A symbol of a new life together. People jump to death and life ends. A reminder of unmet desires, lives in despair and all that still needs our attention on this earth.
Bridges connect communities and allow for sharing of goods, services, creativity and emotions. Without them we are stuck in our own worlds, cut off from those across the divide. With bridges, we defy the void and experience what we thought was impossible. Contact creates the condition for new designs of how we want to live together.
Where others burn bridges, stop caring for water under the bridge, we seek solace from bridges over troubles waters. There are plenty of those, and somewhere, sometime, another bridge will be built for those in need.
Some bridges are built to last, to connect us for eternity. Others, like a strong branch bent across a creek, provide passages in the moment. Rainbows are bridges in our minds. Like ideas, we can't touch them but they fascinate and guide us.
Bridges span across time. We hear stories and re-live the past. Spoken words let us imagine the future. People connect with generations before us and those who have yet to live. The past and the future are present in the room and in all of us – in the talks you hear at TEDxCoventGardenWomen 2017.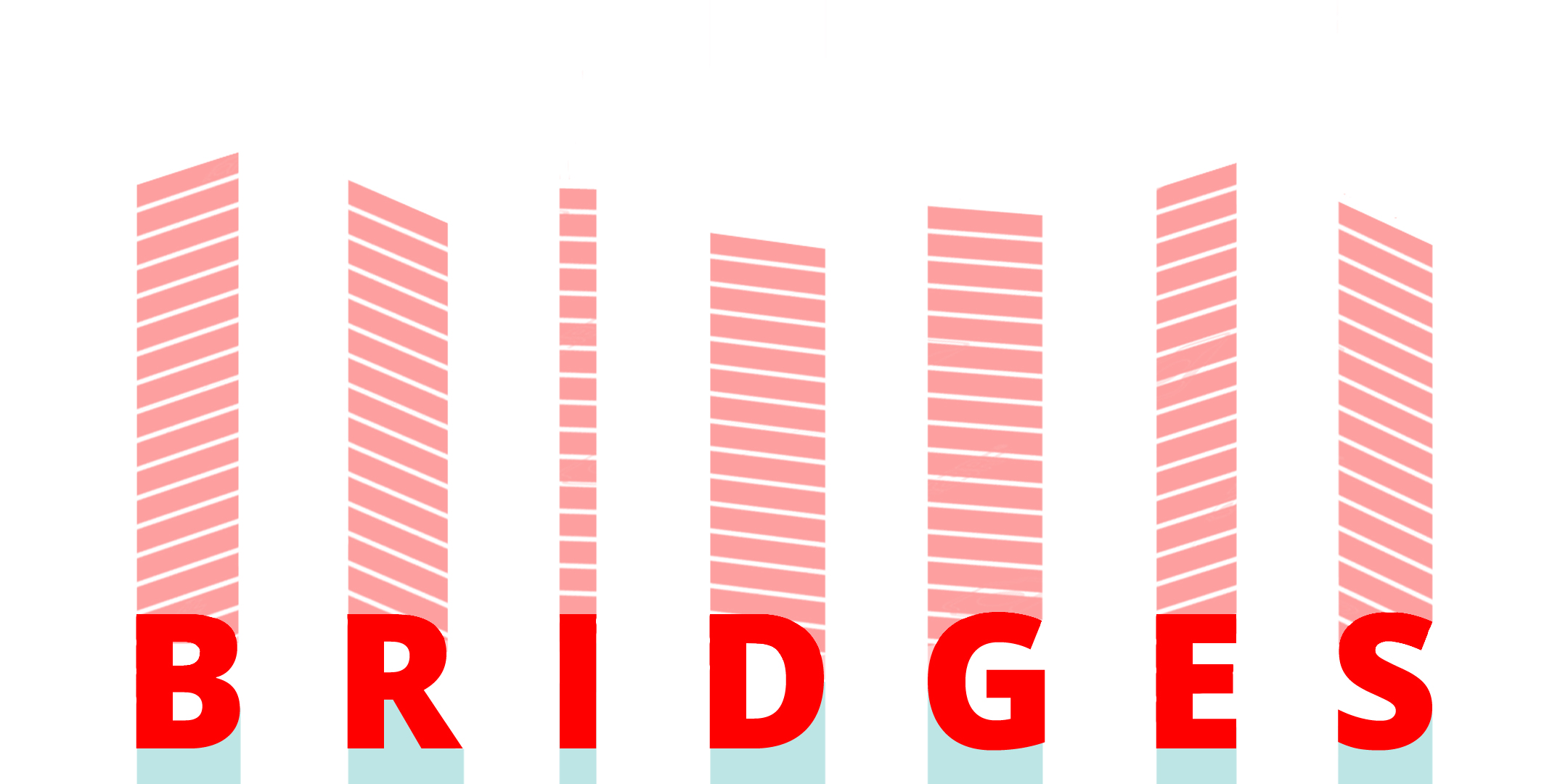 TEDxCoventGarden team is made up of 100% volunteers who are passionate and committed to inspire our communities and spread ideas worth sharing! Visit tedxcoventgarden.com to see previous events and learn more about us.