Description
Bright Futures
This one day workshop is designed to help you develop your enterprising self. It will help you if you want to develop practical leadership, enterprise, or employability skills. The day will feature entrepreneurs, inspiring speakers, games and simulations. You will get to network with people from all courses and backgrounds with a passion for personal development. This workshop runs all day and concludes with an evening buffet.
Why should I sign up;
Learn how to communicate more effectively
Develop as part of a team and an individual
Build your networking skills to help you find jobs and support for your ideas

Meet like-minded students and entrepreneurs to inspire you

Add more to your CV and build your career

Learn what it takes to start a business or freelance career

Have fun while developing your employability skills and developing your enterprising spirit
Guest Speakers
Kelly Angood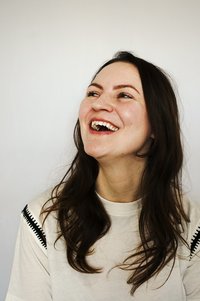 Kelly is passionate about ideas, getting them into the world and helping others do the same.With a background in design, marketing and strategy Kelly loves to get ideas, products and projects out of people's heads and into the real world.
As an expert in rewards based crowdfunding, she's raised £80k for her own projects on Kickstarter, and $5m for UK and EU based campaigns in her previous role as design, technology and hardware manager for Indiegogo.
As founder of The Pop-Up Pinhole Co. she has helped reconnect thousands of people with the physical experience of photography and sold her products globally.
She also knows a thing or two about building and activating communities. In 2016 she developed and ran a pop-up tiki bar in the heart of Dalston and also runs the popular Instagram account @fruit_stickers where over 18k people check in to see its daily updates.
Bringing these experiences together, she regularly lectures on entrepreneurship in design at Colleges and Universities across the UK, and acts as a consultant to help first-time founders to get their ideas off the ground.
Students from any course, background and level can attend.
Please note that this is a FREE event for students and graduates from Kingston University.
However you must still pay a £5 deposit to validate your attendance as we finish with a buffet.
Guests outside of Kingston University who are interested in attending must pay a fee of £25 which covers course materials and food.
If you have any queries about Bright Futures, please do not hesitate to contact Sudiksha (S.Chuturdharee@kingston.ac.uk)