Description
Join us for a morning of lively business networking with brilliant speaker Madam Becky Adams uncovering the secrets of Customer Mind Reading.
The morning kicks off at 9.00 with tea, coffee, pastries and the perfect opportunity to network with local business owners and professionals as well as exhibitors and visitors to the Franchise Expo taking place immediately after at Milton Keynes Conference Centre.
We'll hear from Becky Adams and there will also be an opportunity for you to promote your business to a wider audience.
The event ends at 11.00 with all attendees welcome to stay to visit the Expo and continue networking.
You can find further info about the Franchise Now Expo, visiting and exhibiting, here and on Facebook or Twitter
See you on the 19th April for Brighter Business Networking at MK Conferencing

Madam Becky Adams presents her most popular profit boosting presentation!
Customer Mind Reading
How to magic 86% more sales out of thin air...
Do you wonder why hundreds of website hits bring you just a few sales?
Do you wonder why customers don't always buy from you?
Do you wonder why customers buy from your competition?
Would you like to know how to stimulate new sales?
90% of companies don't understand how to read customers minds leading to a loss of sales without even knowing WHY
Madam Becky Adams will show you how to...
Be in the 10% of successful businesses who master customer mind reading.
Stop wasting website visitors and potential sales.
Stand out from the competition.
Attract new ideal customers and keep them coming
Who is Madam Becky Adams?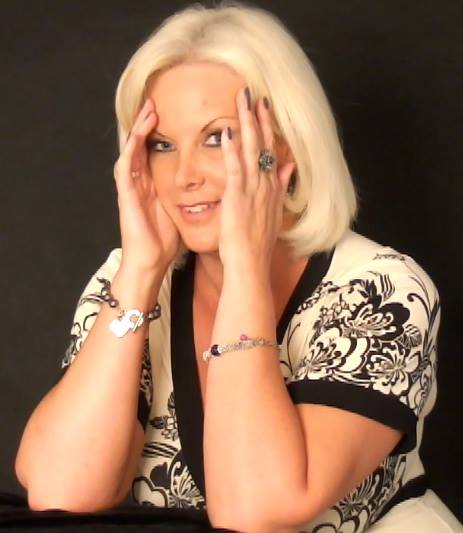 Becky Adams opened her first amateur escort agency at the tail end of the 80's with some mums from her daughter's school.
With zero business experience or training she built a company with a £ million turnover and international brand recognition.
In an industry where marketing, advertising and sales are illegal, Becky focused on reading her customers' minds and addressing their sub-conscious fears of her sector to attract clients, satisfy them and keep them coming…
In her 20 years as a madam Becky Adams was hailed as one of the good guys in a bad business by the police, media and most importantly the 'working girls' and clients.
Now a sought after keynote speaker Madam Becky is a sex industry consultant for the BBC, Channel 4 and Big Lotto Fund
'MADAM' Becky Adams memoir is an Amazon and Waterstones bestseller, and was awarded the Brit Writers Award for Non-Fiction 2012 and The Erotic Award Non-Fiction 2012