Description
Is Brighton the hotbed for a new breed of high growth businesses?
We think so - but what are the requirements for a high growth business to succeed and flourish?
Join us for a lively and informative panel discussion with great networking, nibbles and drinks thrown in. You'll learn from other leaders and founders who have taken risks and overcome challenges.
We'll examine what it means to be a high growth business and whether it's necessarily good to be one.
The new generation of workers and the shift in the way we work throw up new questions for growing businesses; how to secure specialist talent and how critical is culture and what does the new future of portfolio working look like.
Our panel will also help us discuss the new frontier of innovation; how shifts in Software as a service (SaaS) technologies, cloud computing, data, algorithms and the rise of the no-code movement are changing the landscape.
Finally, we will explore the more radical edges of high growth experimentation, looking at no targets, part-time businesses and devolved ownership structures to name a few.
Our panellists include:
There'll be time for discussion and questions, facilitated by Si Conroy from Scarlet Monday.
Now in its sixth year, in 2020 we are relaunching the High Growth series. Coming up we will be having a deep dive into the following areas:
Purpose and Culture - the new pre-requisites for high growth of the future?

The New Status of Technology & Data - how transformational are they for success?

Business Structures are Changing - how much do we have to rethink one of the main vehicles of economic growth to succeed in the coming decade?
Thank you to our event sponsors: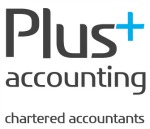 As you would expect from a firm of chartered accountants, Plus Accounting offers a comprehensive range of tax and accounting services. So whether you are just starting out or thinking about selling your business, Plus Accounting can provide you with the support and guidance that you need to keep control of your finances and plan your affairs for maximum efficiency.

Eagle Lab is currently the biggest network of incubators and accelerators in the UK and we are the biggest network of prototyping labs in Europe. We aspire to actively engage and support where possible all businesses within our wider localised ecosystem, high-growth UK-based businesses. We offer mentors, business coaches, and an events schedule aimed to develop business skills.
If you have never been a member of the Brighton & Hove Chamber you are welcome to book and join us as a guest at two of our events. After this, you will need to join the Chamber to enjoy the benefits of membership.
FAQs
What's the refund policy?
Places are limited, and events are usually oversubscribed. Please give two working days' notice via email for a refund* or you'll be required to pay for your place in full.
*Eventbrite booking fees are non-refundable unless the event is cancelled or there are duplicate charges.