Sales Have Ended
Ticket sales have ended
This event is either closed or sold out. If the event is sold out you can add yourself to the waiting list but please feel free to contact us on 01273 719097 or admin@businessinbrighton.org.uk
Description

Brighton Gin tasting social
With its roots firmly in history, distilling what's known about gin takes quite some time. The following is a quick precis so don't take it too seriously …

Originally a mix of botanical herbs to calm soldiers in Antwerp before battle (Dutch courage, anyone?), it was sold to help ailments like gout, gallstones, lumbago, kidney and stomach problems. Drinking gin was for the lower classes.

Gin has seen its way through the Gin Act, Prohibition, British colonial times and nowadays, of course, it's still one of our most popular quaffs - who doesn't love a naughty G&T before dinner while sailing around Brighton Marina on one's yacht, or as a pre-cursor to a little flutter at the races or, well, basically any time at all?!

These days we do, of course, have our very own prized gin in the form of Brighton Gin, run by a collective of experts including the worlds first female distilling duo Helen Chesshire and Kathy Caton. 
Brighton Chamber is absolutely delighted (and already feeling somewhat heady) to present a gin tasting hosted by Brighton Gin at the Nightingale Room near Brighton Station on Wednesday 28 September at 6pm- 8pm, canapes included.

So book early as we're sure this is going to be a complete sell-out. Mother's ruin – here were come.
Health warning: don't drink and drive folks
Copy by: Chimera Communications

Design by: FDM Design Ltd

If you have never been a member of the Brighton & Hove Chamber you are welcome to book and join us as a guest at two of our events. After this, you will need join the Chamber to enjoy the benefits of membership.

Cancellation policy: Places are limited and events usually oversubscribed. Please give 2 working days' notice via email or you must pay for your place in full.

Thanks to our event sponsor: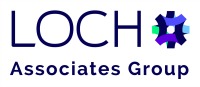 Loch Associates Group are delighted to sponsor the BHCC Gin Tasting Social.
The Group consists of Loch Employment Law – a specialist employment law firm, HR Advise Me – offering HR support and employee management solutions and Loch Training – a medical training organisation.
With offices in Brighton, Tunbridge Wells, London and Edinburgh - our dedicated employment lawyers and HR specialists are some of the most recognised in their field and bring you not just a wealth of experience but also pragmatic, realistic and cost effective solutions.
We also really like Gin!
Thanks to our event partner: