Description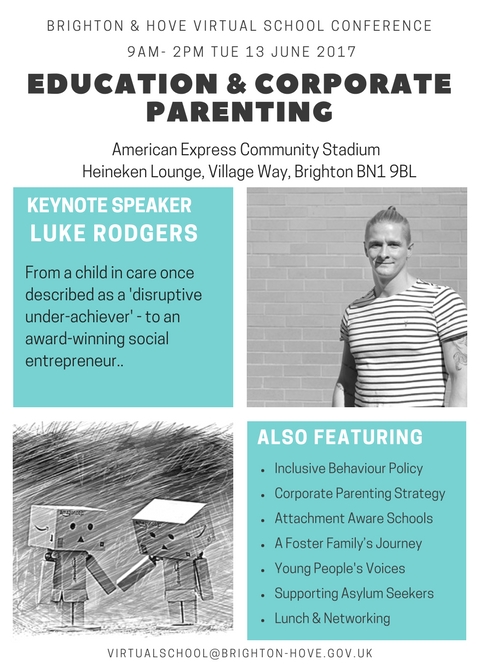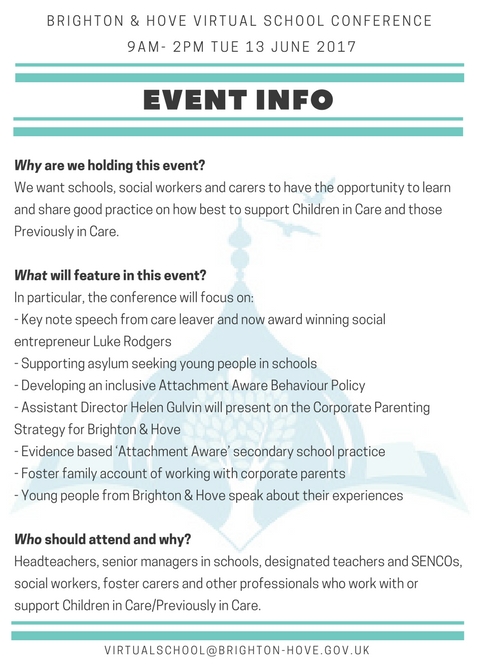 BOOK YOUR PLACE
Entry to this conference is free; however, tickets will still need to be booked through the Eventbrite website or by emailing virtualschool@brighton-hove.gov.uk to request a place. Please book your place no later than Friday 2 June 2017.
Please either select a 'General Admission' ticket or if you have particular food preferences, please select 'General Admission- Alternative Meal' and kindly email us at the email address above to let us know what they are.
If you have any queries about this event, please contact Hadia Saeh on 01273 293 992 or send an email to the above email address.