Brighton & Hove Virtual School Foster Carer's Conference 2018
Description
Brighton & Hove Virtual School for Children in Care Foster Carer's Conference 2018
"Understanding & Managing the Challenges"
Tues 13 March 2018 - 9.30am – 1.30pm - Sussex County Cricket Ground - Hove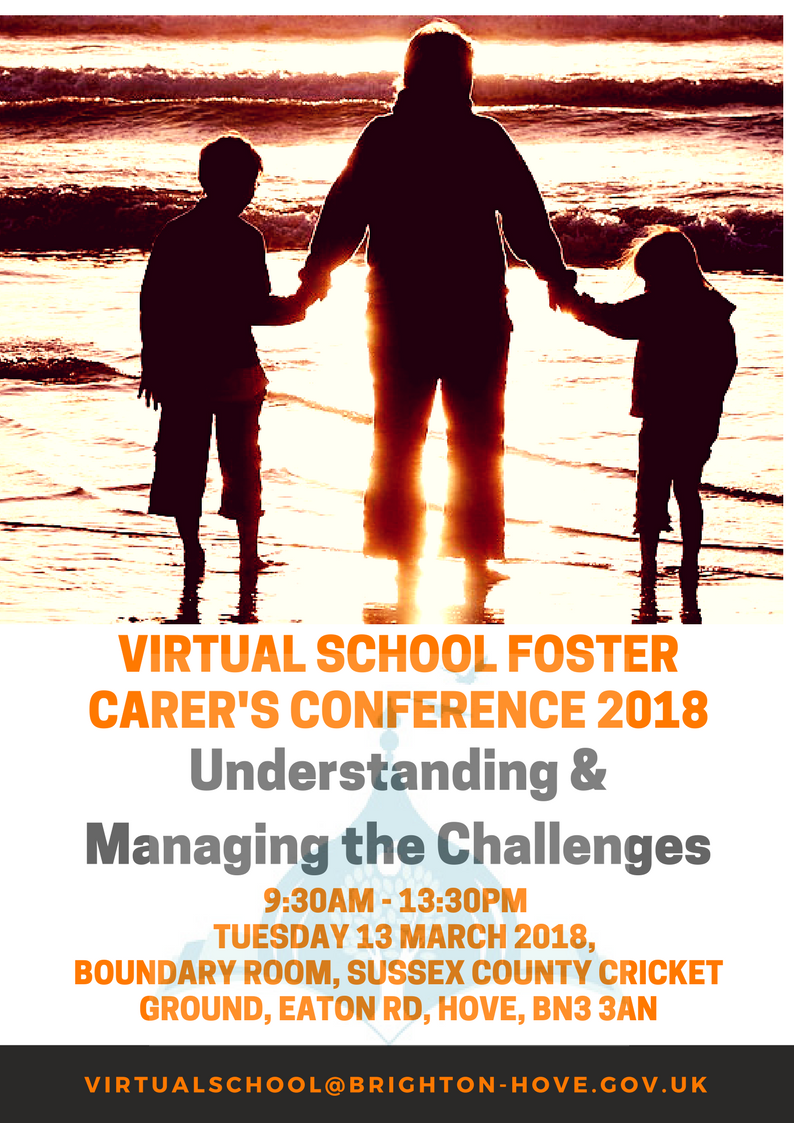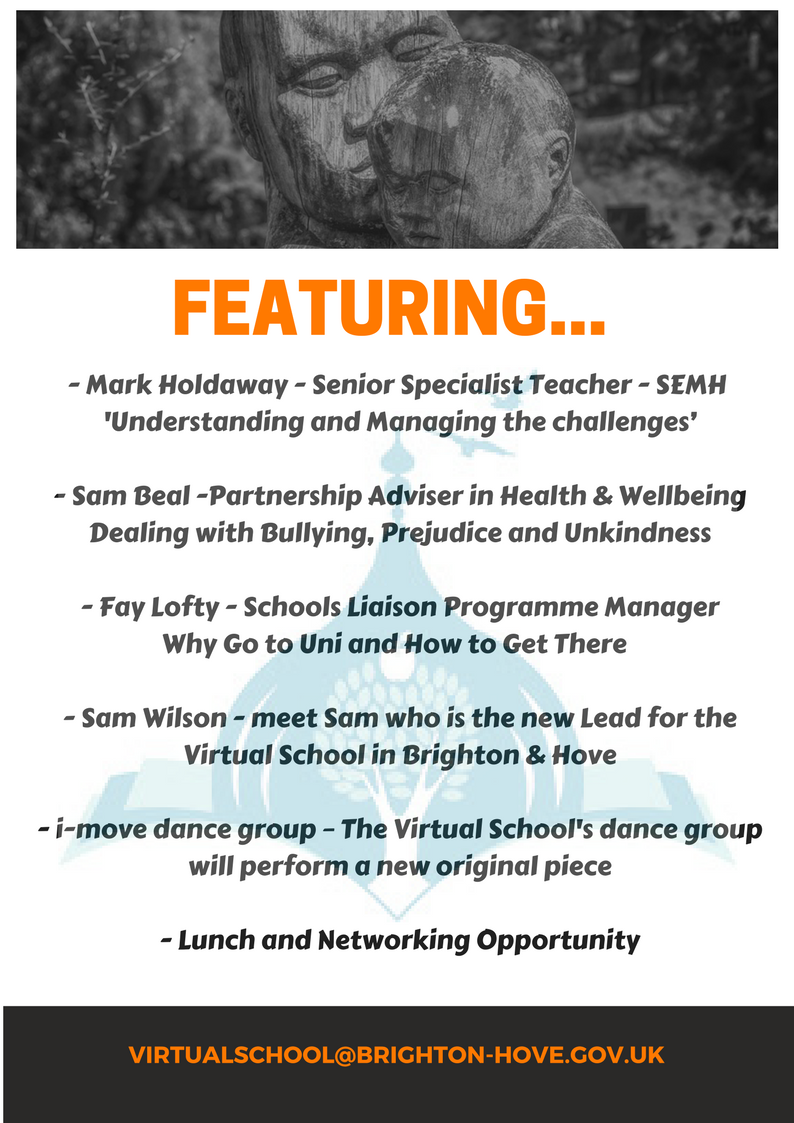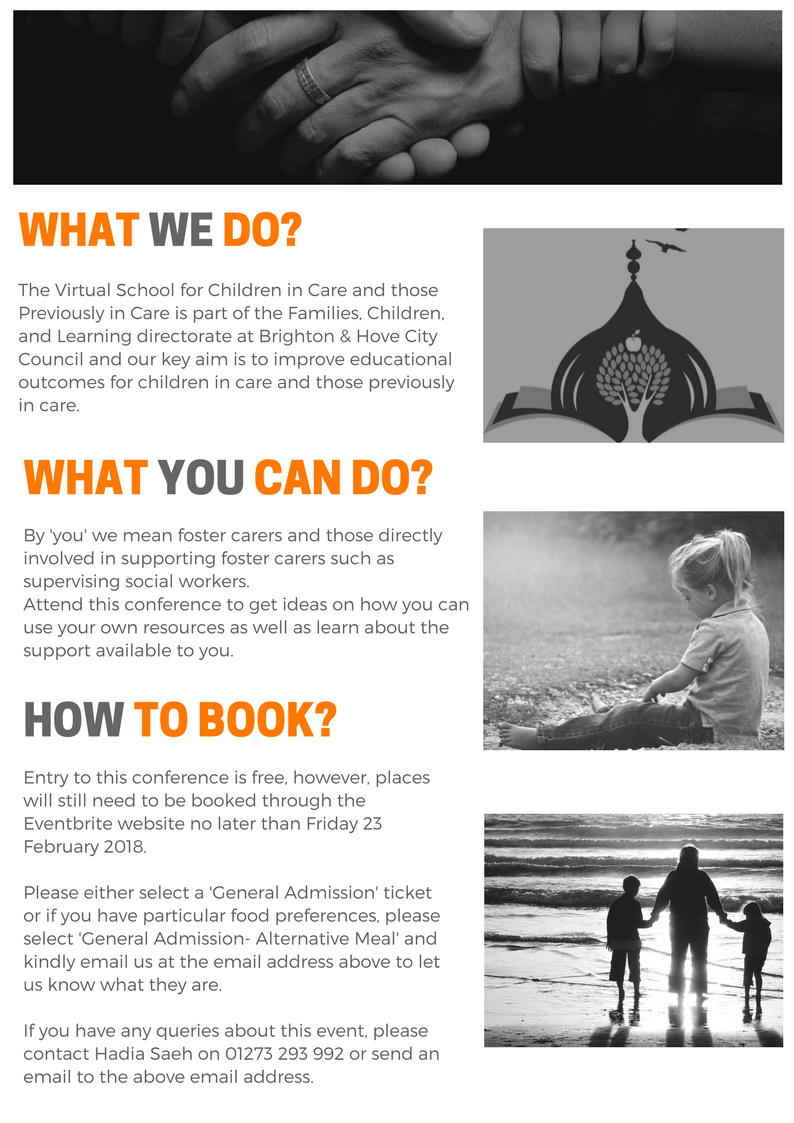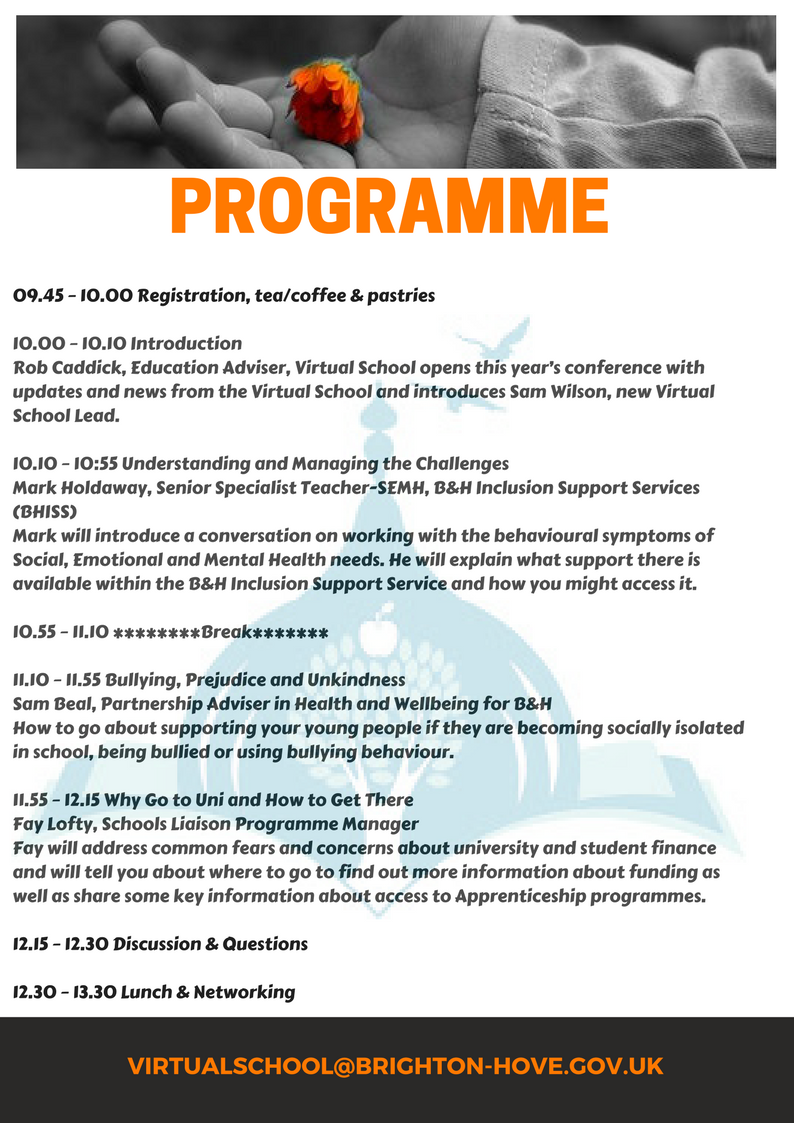 BOOK YOUR PLACE
Entry to this conference is free however places will still need to be booked through the Eventbrite website no later than Friday 23 February 2018.
Please choose either a 'General Admission' ticket for a 'General Admission - Alternative Meal' option if you have any particular food preferences, for example, if you are vegetarian or gluten free etc. Someone from the Virtual School will then contact you to establish your food preference.
If you have any queries about this event, please contact Hadia Saeh on 01273 293 992 or send an email to virtualschool@brighton-hove.gov.uk
Lunch and a networking opportunity will be provided after the event.