Description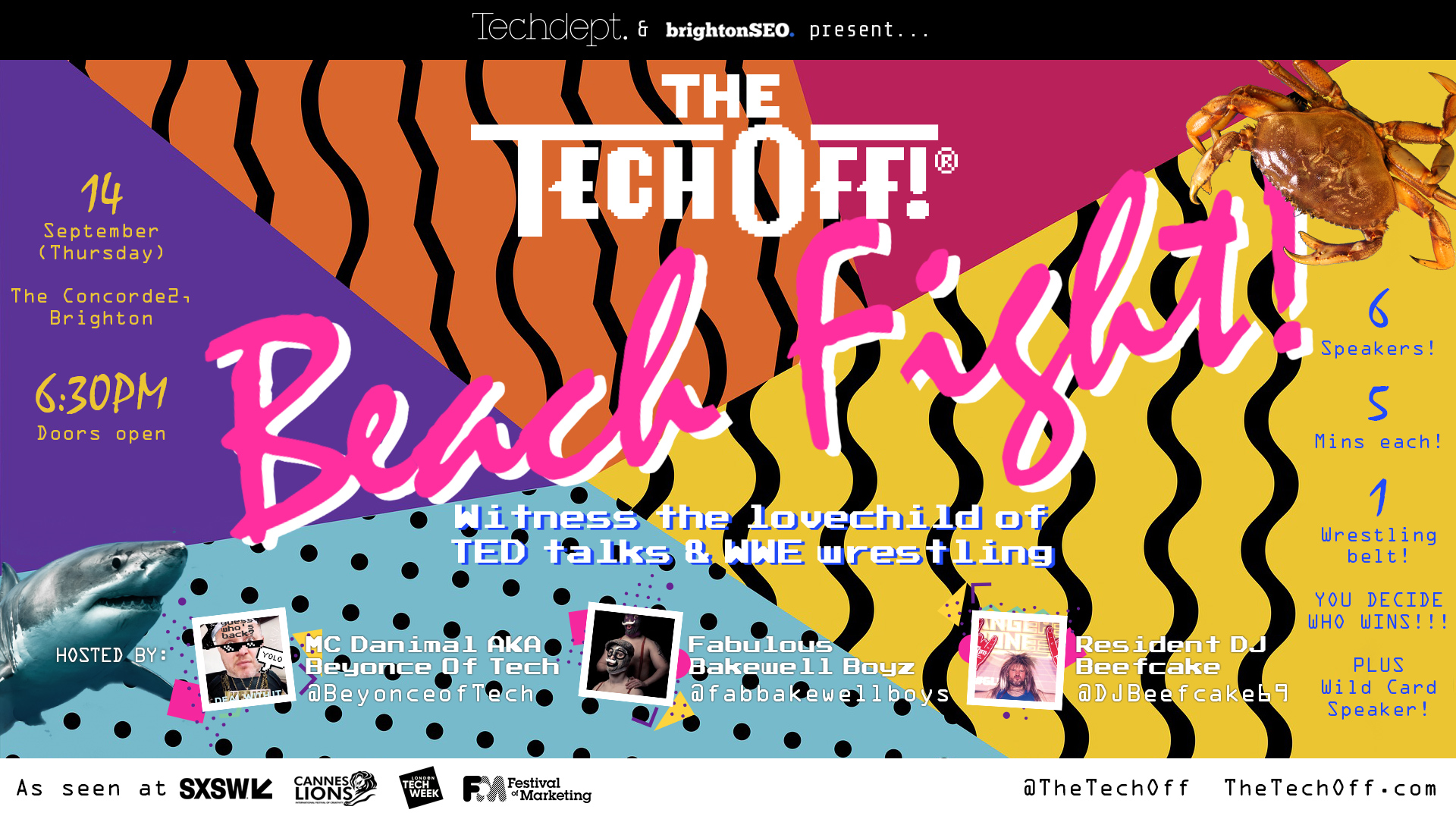 Do you like learning unexpected new stuff & meeting awesome people?
Does the bit in Rocky when he runs up the stairs make you want to stand up, pump your fist and roar?!

Well you're going to bloody well love The Tech Off: Beach Fight!
The Tech Off challenge the UK's best tech talent to fight a battle of ideas. Each speaker gives a 5-minute speech, about WHATEVER they want – you never know what's next.
The baying crowd (that's you) decides that night's champ, who takes away The Winner's Wrestling Belt. KAPOW!!
It's like the love-child of TED talks and WWE. And it's been seen at SXSW, Cannes Lions and London Tech Week. Now we're taking over legendary Brighton gig venue the Concorde2.
The Tech Off is hosted by MC Danimal AKA The Beyonce Of Tech, and his security team The Fabulous Bakewell Boys. Tunes are by resident DJ Beefcake.
All of this is brought to you by tech special ops team Techdept.
Deepcrawl are buying the first round and six of SEO's finest will battle. But only one will walk away with the champion's belt.
Start the smack talk now!
https://twitter.com/TheTechOff
https://twitter.com/beyonceoftech
https://twitter.com/fabbakewellboys
https://twitter.com/djbeefcake69