Grassland Heroes course with the Brilliant Butterflies project.
About this event
Become a citizen scientist with the Brilliant Butterflies team!
Are you local to Croydon and Bromley and interested in nature? Would you like to learn more about the insects and invertebrates that live in your local nature spots? Sign up to join Natural History Museum's scientists on Grassland Heroes and Big Bug Hunts, Brilliant Butterflies free training course for ages 16+.
About Grassland Heroes course
Have you ever wondered what an insect is? How insects are different from other animals and how to start identifying them? Join 'Grassland Heroes' and we will teach you the foundations of how to begin identifying key groups of insects and invertebrates that we would expect to find on chalk grasslands.
This course will be hosted at The Natural History Museum in London in a workshops space with microscopes, specimens and identification guides. Participants will be asked to wear a mask during the day (unless you are exempt) and asked to take a lateral flow test prior to the course. No prior knowledge is necessary to undertake this course, it is aimed at absolute beginners to invertebrate identification.
We'll be using specimens and equipment from the Museum, along with guides produced just for this course which you'll be able take away with you so you can keep developing your skills back at home. You'll also get a back stage glimpse at how the scientists at the Natural History Museum work behind the public galleries.
The skills gained on this course will allow you to start exploring, recording and identifying insects on you own at home and further afield.
A Note on COVID safety: for this course we'll primarily be working in the workshop space of the UK Biodiversity Centre at the Natural History Museum. While this is in line with government guidance post 21st June 2021, we are aware the situation may change. We will be sending out advice on COVID safe practices we will be expecting everyone to follow after booking onto the course.
Course dates & times
Note we are running four cohorts of course dates to ensure we have small groups to allow the ability to social distance during the workshop. Please ensure you can attend the date in your preferred cohort and please only book on one of the date options for the Grassland Heroes course. Please note this listing is for the 23rd June.
Grassland Heroes – 23rd of June, 10.30am - 3pm
Location: The Natural History Museum London
Alternate dates for the Grassland Heroes course:
https://www.wildlondon.org.uk/grassland-heroes-and-big-bug-hunts
Important notes
This event registration is for the 23rd June. Further information will be circulated to event participants prior to the start date.
Ages 16+ (16/17 years will require guardian consent)
You will be asked to register as a volunteer with London Wildlife Trust.
Any questions please contact Katy Potts on k.potts@nhm.ac.uk
Pre course event: Big Bug Hunts:
Why not join us for our Big Bug Hunts event ahead of the course to get a feel for the work we are doing with the invertebrates and DNA analysis. Please see our event page for our Big Bug Hunts which are happening on the 8th and 9th of June here:
Big Bug Hunt on the 8th June
Big Bug Hunt on the 9th June
To book see this link:
https://www.wildlondon.org.uk/grassland-heroes-and-big-bug-hunts
About Big Bug Hunts
Join Natural History Museum scientists during surveys for invertebrate grassland species, including using new DNA-based sampling techniques being pioneered at the Museum. The information we gather from these surveys will help London Wildlife Trust make informed decisions on how best to conserve chalk grassland nature reserves, and help scientists understand what it is about these sites that makes them so good for wildlife.
(Please note, the Big Bug Hunts need to be booked separate to this course booking, please only book on one Big bug Hunt date).
Brilliant Butterflies is a partnership between London Wildlife Trust, Natural History Museum and Butterfly Conservation, funded by a Dream Fund Award, thanks to players of People's Postcode Lottery. Please visit https://www.wildlondon.org.uk/brilliant-butterflies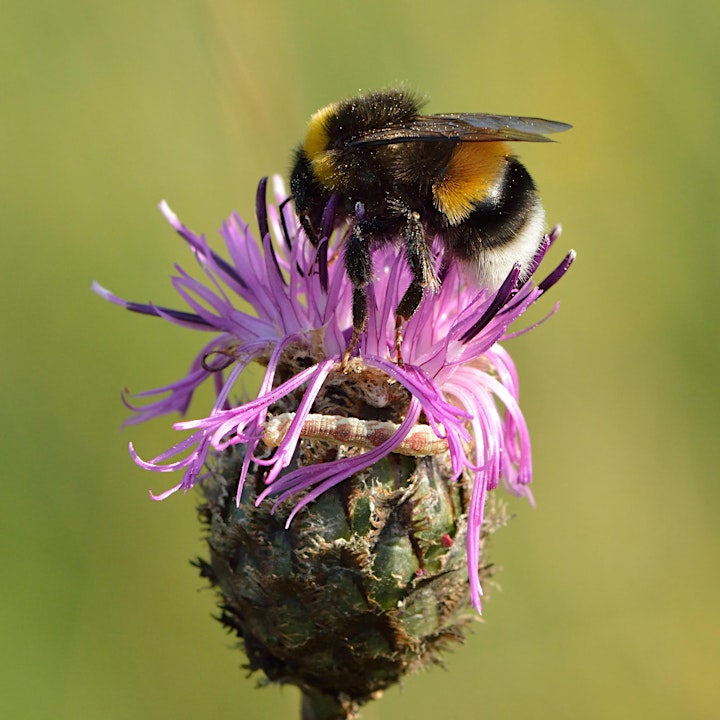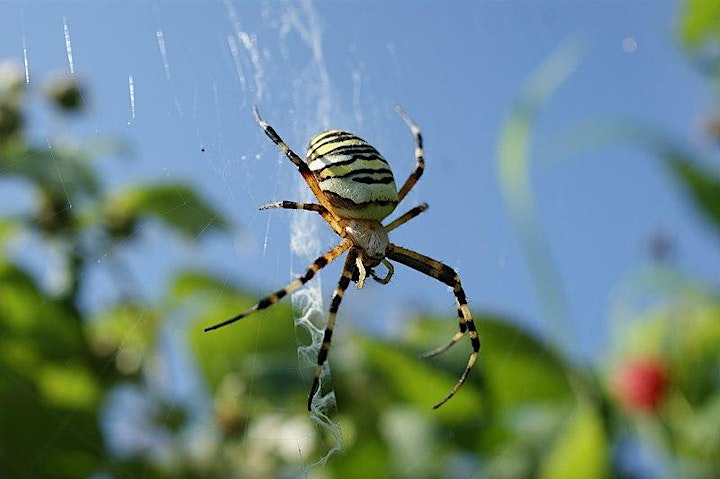 Organiser of Brilliant Butterflies Grassland Heroes course 23rd June