Description
Bring a memory from your raving days and be one of the first to contribute to our Lapsed Clubber Audio Map
Monday 26th March 2018
6pm - 9pm
Number 70 Oxford St
---
This evening is all about your rave memories! To get you into the right mood, we will play some nice tunes, the bar will be open, and you can listen to the panel reminiscing about their involvement in the rave scene between 1985 and 1995.
You will be the first to get a peek of the Lapsed Clubber Audio Map with the chance to add your individual memories. So, join us for a great evening of music and memories!
FREE ENTRY – ALL WELCOME
We are thrilled to be introducing three excellent panel members who were lapsed clubbers at the height of the scene:
Suddi Raval of Together
Suddi started out as a clubber after being obsessed with Acid and House music as a kid in his bedroom, far too young to attend the events he read about in magazines and eventually saw on the news. Once he began going to the events himself, he was hooked. Suddi met Jonathan Donaghy who he formed the band Together with. It was their aim to hear their track, Hardcore Uprorar, at the Hacienda. They not only got their dream but it became one of the biggest records of 1990 at the Hacienda. After record label battles between DJ Mike Pickering's Deconstruction and Pete Tong's FFRR, the record rocketed up the UK charts, despite having no help from Radio 1 who hated dance music at the time. Hardcore Uproar reached number 12, and has become a vital part of Hacienda's history. Suddi continued to make music for another 5 years before working in the video-games industry writing soundtracks for games. He currently holds the position of Head of Audio at Warner Brothers in Wilmslow.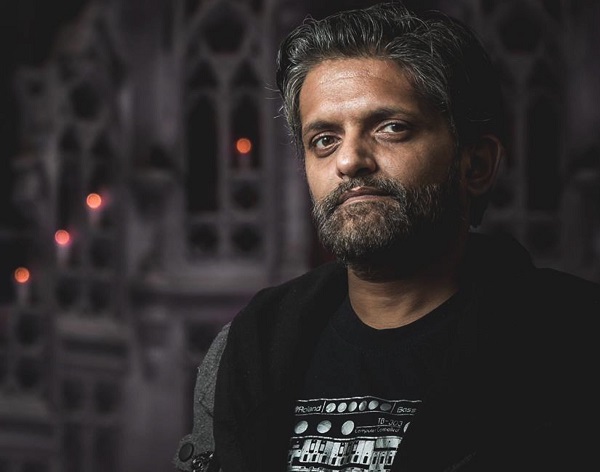 Kerri Farnsworth
Kerri was born in Manchester to a dancer and a boxer, both part of the original Northern Soul scene. Having moved away as a child, she came back to Manchester in the late-1980s, just as the city's dancefloor scene was taking off. She ended up working in the music industry for a number of years, but then got a boring proper career. She's still an avid gig-goer, and likes to throw shapes on dancefloors across the world whenever she can.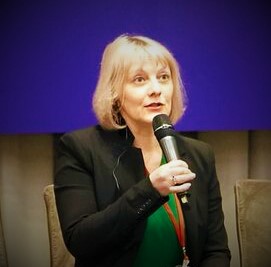 Simon Morrison
Simon is a writer and academic, currently working as Programme Leader for the Music Journalism degree at the University of Chester. Author of the book Discombobulated - a collection of Gonzo columns penned for DJmagazine and published in the UK and US by Headpress - Simon has reported on the music scene everywhere from Beijing to Brazil; Moscow to Marrakech. He edited Ministry of Sound's Ibiza magazine and has also produced and presented TV and radio. A screenplay Simon penned, based on a story he wrote for The Guardian, is about to be produced by the BBC, for broadcast in 2019.
Within academe, Simon has contributed to Bloomsbury books including How To Write About Music, DJ Culture in the Mix and Kerouac on Record, as well as various academic publications including the Journal of Popular Music. His research interest lies in the intermedial intersection of words and music, and stretches from a co-authored book about the global club scene for Reaktion to a co-edited title about Pink Floyd. Simon has presented this research at conferences across Europe.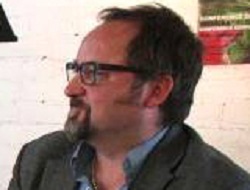 ---
Running order:
6.15 - 7.15 - Panel Discussion with Suddi, Kerri and Simon
7.30 - 8.00 - Lapsed Clubber Heritage Map presentation by Abigail Ward (Manchester Digital Music Archive)
8.00 - 9.00 - Upload your memories to the map! Bring in your memorabilia and items or images from the time to be photographed.
9.00 - Building close
---
Register your attendance and see who else is going on the event Facebook page.
The Lapsed Clubber Project is a Heritage Lottery Funded Project based at Manchester Metropolitan University and run by Dr Beate Peter in partnership with Manchester Digital Music Archive.
Manchester Digital Music Archive is an online community archive established in 2003 to celebrate Greater Manchester music and its social history. We are a registered charity led by volunteers.
Charity no. 1164179.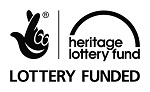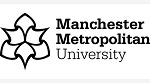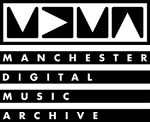 Follow the project on Twitter at @DrBeatePeter
Dr Beate Peter is a social researcher at Manchester Met who wants to find out what it means to grow up and grow old with rave culture. Having tested the dance floors in Berlin during her undergraduate studies, she has settled in Manchester, a city whose relationship with raves and club culture she continues to explore.
Abigail Ward is an award-winning curator, writer & DJ with over fifteen years' experience in the music industry and cultural sector. She specialises in Greater Manchester music history; music and disability; and LGBT+ music culture. Abigail works regularly as a freelance project manager for Drake Music - a charity that uses technology to open up access to music for disabled people of all ages. She is a co-founder of Manchester District Music Archive.