Description
Energy Technologies Research Institute Lecture
Our invited lecturer, Mike Muldoon of Alstom UK & Ireland, will discuss 'Bringing hydrogen to the UK rail network'. He will explain the reasoning behind the use of hydrogen fuel cells on trains, how this will be done and what support infrastructure is necessary to make it work. The event will be hosted by Professor David Grant, Director of the University's Beacon in Propulsion Futures.
All welcome.
Speaker Profile
Mike Muldoon, Head of Business Development and Marketing, Alstom UK and Ireland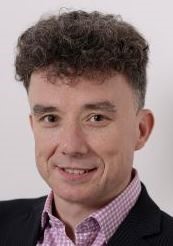 Mike is responsible for leading and overseeing the innovation, business development and sales activities of Alstom in the UK and Ireland. Mike has worked in the rail industry since 1989 starting his career designing trains for the UK, Europe and Asia.
He moved into project roles running a number of rolling stock and signalling projects for Alstom in London before becoming Tenders Director for Alstom UK&I in 2010. Early in 2017 he took on his current role, with the specific additional remit to promote and apply Alstom's hydrogen train technology in the UK market.

State Aid
This event is part-funded by the European Regional Development Fund 2014-2020. This event is classed as State Aid to participating businesses, but is delivered completely free of charge. For more information about the programme, please contact energy@nottingham.ac.uk