Join us online for a unique LI CPD event, informed by content from the summer edition of Landscape, the journal of the Landscape Institute.
About this event
Ahead of our in-person CPD events in 2021, this series of live CPD sessions will look at a landscape-led response to the COVID-19 crisis.The issue of how we use, design and manage highways and green spaces has rarely been so prominent in the public mind. From reusing street space to investing in city farms, Landscape, the journal of the Landscape Institute, examines these topics and - for the first time ever - invites some of its writers to share their views with a live audience.
Led by expert speakers from across the globe, gain an insight into:
Global public realm pandemic responses, with examples from the USA, Scandinavia, India and Germany
The role and state of parks - and the impact of closing a national park in British Columbia
Healthy play and international comparisons on the design of playgrounds and forest schools
Responses to the need to change highway layouts and the space allocated to cyclists and pedestrians
The impact of a city farm on economically deprived communities
Thursday 9th July
10:30-11:00
Welcome and keynote
Jane Findlay, CMLI PLI president of the Landscape Institute
Christopher Pincher MP, Minister of State, the Ministry of Housing, Communities and Local Government
11:05 – 12:05
International perspective
Romy Rawlings, LI honorary secretary, director, Vestre
Sandeep Menon, landscape architect and faculty member, KRVIA, Mumbai, India
Lydia Mynott, landscape architect, park planner Metro Vancouver Regional Parks, British Columbia, Canada
12:20 - 13:20
Changing spaces and places
Oliver Goodhall, Co-founding Partner, architecture and urbanism practice, We Made That
Meredith Whitten, LSE postdoctoral fellow, London School of Economics
Carole Wright, community gardener, Peabody Square
Howard Grey, Green Blue Urban
Friday 10 July
10:30 -11:15
Carolyn Steel, architect and author of the newly published Sitopia
'Seeing the world through the lens of food'
11:30 – 12:15
Polly Emmott, deputy manager, Bath City Farm
Gabrielle Appiah, project coordinator, Soundings
Beth Cooper, creative play consultant, Timberplay
12:45-13:45
Mary Jackson, project director, Learning Through Landscapes
Annie Surtees, parks and streetscene manager, Salford City Council
Thank you to our sponsors: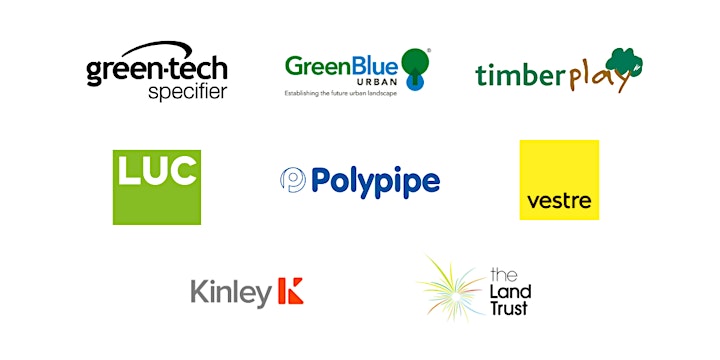 Organiser of Bringing Nature into the City: Place and Health in the time of COVID-19
The Landscape Institute (LI) is the chartered body for the landscape professions.
With over 5600 members and 500 Registered Practices, operating in over 40 countries, we provide a professional home for all landscape practitioners including landscape scientists, landscape planners, landscape architects, landscape managers and urban designers.
The LI's aim, through the work of its members is to protect, conserve and enhance the natural and built environment for the public benefit.