Bristol Coaches to 'No More Austerity - No to Racism - Tories Must Go' NATI...
Description
Coaches organised by Bristol People's Assembly to the Emergency National Demo called by The People's Assembly and Stand Up to Racism.
***Please buy a FULL PRICE TICKET if you can afford to, as we have limited funds, are struggling for donors (after raising money for the Convoy to Calais) and coach prices are in their premium period!***
Coaches leave 8.15am from Anchor Rd W-bound bus stop outside At-Bristol Science Centre.
Assemble in London 12pm, BBC HQ, Portland Place, London W1
4.45pm departure from London
Let's get make a huge national stand against the racism and austerity that 6 years of Tory government have heaped on us, say 'NO MORE' - we won't accepted an unelected right-wing Prime Minister - and get behind under-attack (from the establishment) Jeremy Corbyn's good politics on these issues on the streets (like people did locally across the country in the last two weeks), so we can build an unstoppable revolt against the Tories that forces a general election and brings an anti-austerity, anti-racist government to power!
Official national information: http://www.thepeoplesassembly.org.uk/emergency_demo_16july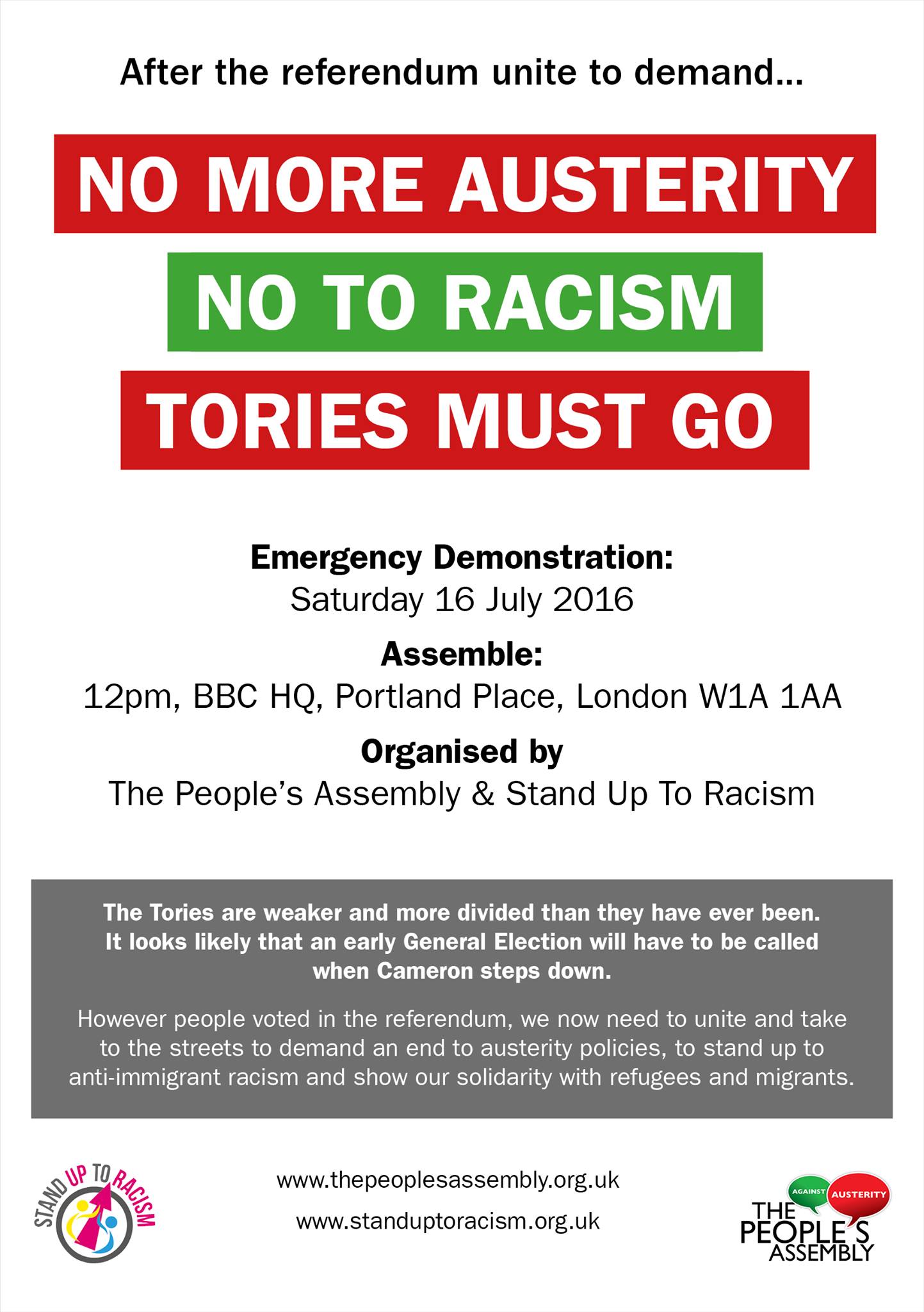 Organiser of Bristol Coaches to 'No More Austerity - No to Racism - Tories Must Go' NATIONAL DEMO