We're excited to announce that the annual Bristol Composites Institute Conference will be held virtually on Thursday 12 November 2020.
About this Event
Bristol Composites Institute Conference Programme
Session 1 – 11:00-13:00
11:00 – Conference start
Welcome and introduction – Professor Michael Wisnom, Director, Bristol Composites Institute
Research Updates
Materials research – Fabrizio Scarpa, Professor of Smart Materials and Structures
Structures research – Stephen Hallett, Professor of Composites Structures
Manufacturing & Design research – Ole Thomsen, Professor of Composites Design and Manufacture
NCC Update
Education Updates
Q&A
Opportunity to ask questions from our panel.
13:00 – Session 1 close
13:00-13:30 – Lunch break
Session 2 – 13:30-15:30
Poster Session
Opportunity to interact with our people and their research.
15:30 – Conference close
Please register for the virtual conference via the link at the top of this page.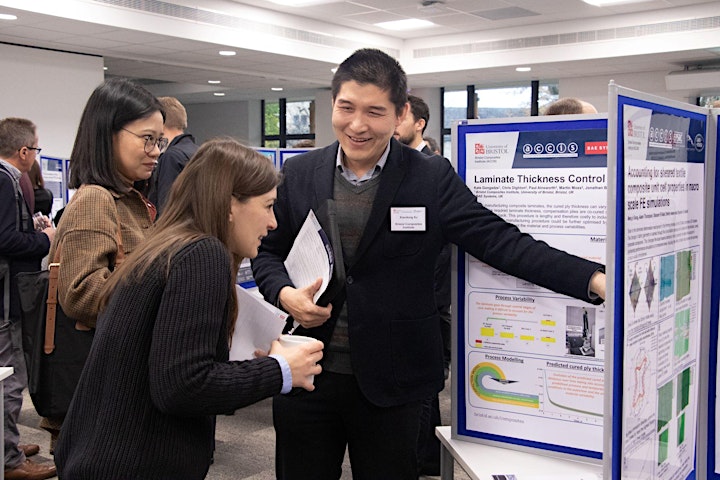 Image from the 2019 annual conference poster session.