Description
The popular annual Bristol Contact Improvisation National Jam 2017 is back!
The date of the event is the early UK bank holiday 29 April to 1 st May 2017 and it is happening at the St Matthias Hall in Bristol (Steiner Academy) http://www.st-matthias.org.uk/space/sports-hall
The intention for this year's edition is to have the performance as a focal point of the entire event, that includes exploring own relationship to perfomrance and similar formats, as a witness and/or as a performer. We aim to keep the event true to its traditional free contact improvisation dance agenda. We have invited Jacqueline McCormick to lead the morning Contact Improvisation and Performance activity and Ruth Janssen to facilitate lunchtime ContaKids activity.
The running format begins on Friday evening, then continues for two long days on Saturday and Sunday and a shorter day on Monday to finish the event at around 5pm.
This co-created time frame will include a mixture of jam time and teaching time giving preference to open space exploration.
Scores and performance skills, stage presence and aesthetics, and possibly a performance sharing on one of the evenings are at the heart of us coming together this year, all this will be interspersed with time to explore the local and wonderful Oldbury Court Park as well as our own interests.
Event is open to all levels of experience, and you will be welcomed wether you like to perform or not! We encourage participants to bring their curiosities, research and desires to the event as there could be opportunity to (co)facilitate daytime slots.
Jacqueline McCormick USA/UK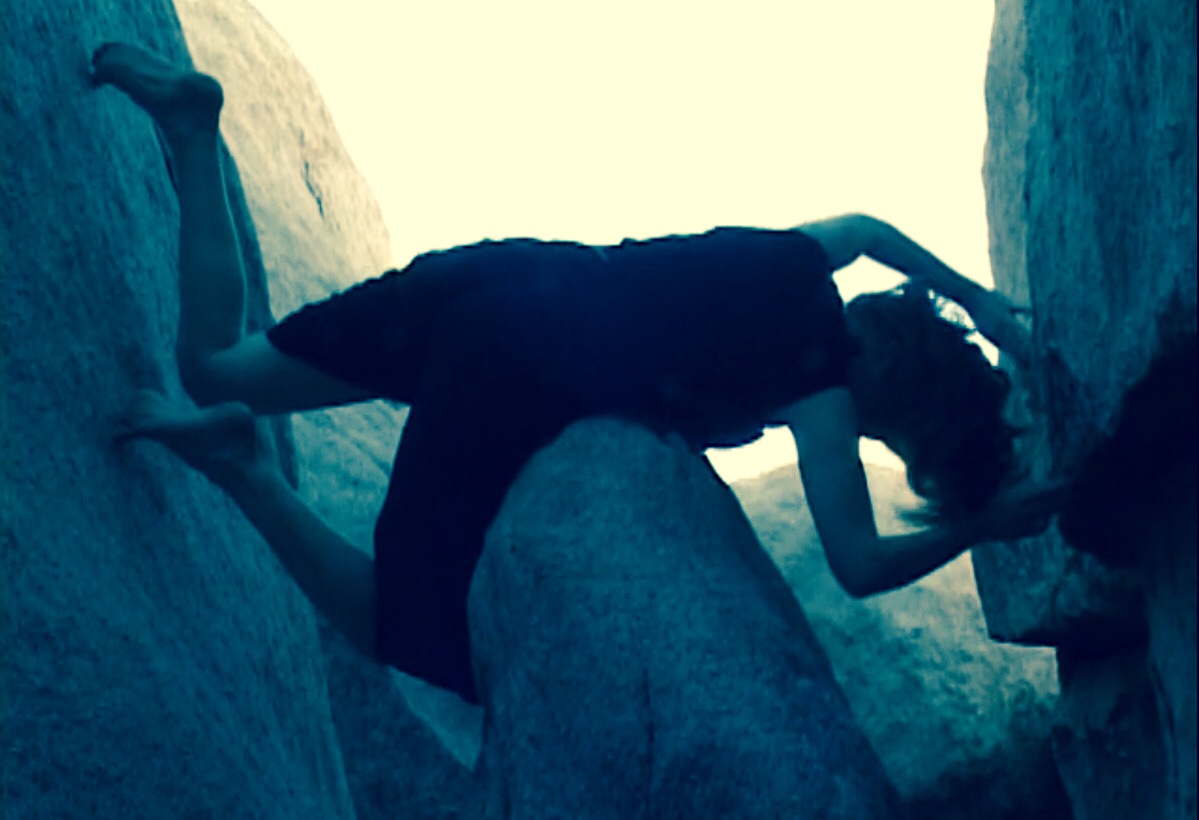 Jacqueline has been teaching, performing and making dances for over thirty years, directing and performing in her company DanceAbout works that take a dancing journey through the outback of the self. She is fascinated by creating movement from sensation, especially in natural environments, as captured in her dance films; Settle, Spiral and most recently The Walk, shot in Joshua Tree, California USA.
Jacqueline's work is greatly influenced by her research into improvisation, especially Contact Improvisation. Since 1990 she has taught Contact Improvisation at numerous Contact Festivals and workshops throughout the USA and Europe, most recently at Italy Contact Festival 2016, Los Angeles USA, and Bristol UK.
As Artistic Director for Cheshire Dance 2004-2016 Jacqueline created small to large-scale site-based works involving professional artists and communities. The Moment When… 2012 involved over 900 performers, across 3 sites, as part of the NW Cultural Olympiad celebrations. Jacqueline has an M.A degree in Dance from Mills College, California, and was Associate Professor in Dance at Connecticut College, USA 2000-2004, and Western Oregon University 1985-1996.
Here is her description of what she will be offering:
The Emotional Body in Performance
Tapping into the ever flowing emotions that touch reveals in Contact Improvisation and performance.
Owning, exploring and playing with the emotional configurations that arise during being witnessed in our improvisation.
Excavating the unconscious feelings that erupt; fear, that may keep us stuck from being present and limit our choices in the moment, while also inviting the witness to really 'see' us.
Exercises that help us to connect and integrate emotions into our dancing and improvising. How to inhabit all experiences as they arise.
We will experience roles as mover and witness, bringing attention to performing Contact Improvisation duets and ensembles using four forms; breath, continuous movement, large/loud travelling, outbursts.
Ruth Janssen UK
For 15 years Ruth danced professionally with some of Britain's leading dance makers, touring extensively nationally and internationally, and had work toured with dance and theatre companies in Britain and Italy, India and China, Malta and Finland. Ruth has worked for theatre companies Scottish Dance Theatre, Dundee Rep Ensemble, Mad Dogs Dance Theatre, Scarlattine Teatro and Gravity & Levity amoung others. As a dance and yoga teacher, Ruth has taught several professional dance companies regular company class including Scottish Dance Theatre and Phoenix Dance Theatre, and also guest lectured for vocational dance schools.
Ruth has practiced and taught Contact Improvisation and improvisation for over 10 years. When she heard about ContaKids it immediately made sense to go and train with Itay Yatuv to bring it here to the South West. Ruth teaches pregnancy and postnatal yoga in Exeter, and is seeking to bring support and fun to familes with young children through movement, dance and yoga.
​
Credentials / certifications:
1st Class degree in contemporary dance and choreography
16 years professional dance experience
Certified 200+yoga teacher from Centered Yoga with Paul Dallaghan
Certified Pre & Postnatal yoga teacher, including baby massage and yoga - Appleyoga & Katy Appleton
Advanced CPD in Modern Pregnancy Functional Exercise & Birth Preparation Programming - Burrell Education
Registered Yoga Teacher (RYT) with Yoga Alliance
Registered ContaKids teacher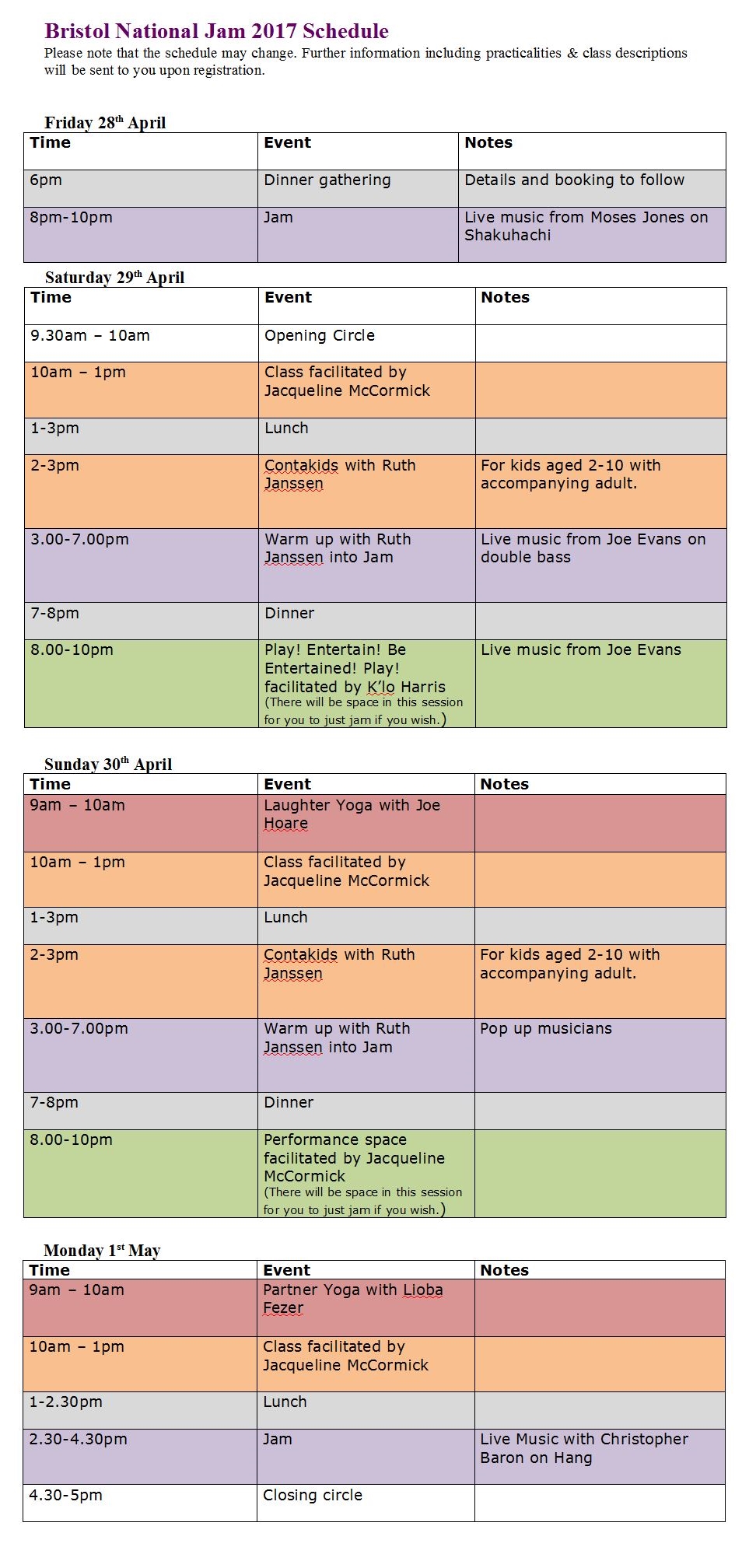 Date and Time
Location
Bristol
Steiner Academy Bristol, Oldbury Court Road
Fishponds
Bristol
BS16 2JP
United Kingdom