Description
Content as a catalyst for digital transformation - The Met Office's story
Come and join us at Prophecy Unlimited's offices near Temple Meads for a fascinating Bristol Content Group meet up. Connect and learn from fellow content enthusiasts from around the city and beyond.
How do you use content to forge a digital first culture?
How can organisations transform from within to make the best of the digital opportunity?
If you're leading this change within a business, charity or public entity, what's the journey you need to take and where should you start? How do you forge a culture of digital, of content creation and sharing, and get the wider team onboard, engaged and excited about the new drive?
Simon Swan, digital strategy and transformation lead at the Met Office will share the organisation's story, with Q&A session after to help you apply the learning to your own business.
Simon has helped the Met Office embrace a digital first approach, and his focus on content has been the catalyst for change. Digital now spans the entire organisation, impacting everything from research to content strategy and internal culture at the Met Office.
Simon will explain:
How the Met Office's content strategy helps them differentiate from their competition
How the Met Office has grown reach and revenue through content marketing
The role of purpose to drive digital strategy and lasting change
How to motivate internal teams to work together and contribute content
Lessons learned from launching their in-house Digital Academy
How the right attitude and culture is the real driver of innovation
Why a focus on content is the catalyst for lasting organisational change
About Simon Swan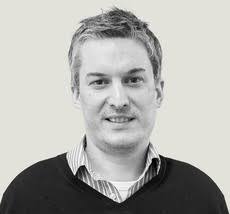 Simon Swan heads up digital strategy and transformation for the Met Office.
Simon has a deep understanding of multi channel digital marketing. He has recently built a Digital Academy for the Met Office to help drive organisation-wide awareness of the digital landscape through a series of on-going lectures, webinars and hands on training.
Join in the debate
Come along to hear the Met Office's story at Prophecy Unlimited's stunning offices in Temple Quay (5 minutes from Temple Meads station) and join us for a fascinating insight into the role of content in organisational change.
(Limited tickets available so get yours quick!)
Order of play
6pm refreshments
Debate will start promptly at 6.30pm
Networking and chat afterwards until 8pm