Academic Health Science Centre priorities
About this event
Bristol Health Partners Academic Health Science Centre connects, promotes and develops the region's strengths in health services, research, innovation and education. At a time of continued pressure and opportunities for health and care, our annual Health Integration Team (HIT) conference will bring partners together to reflect on successes and build momentum for our shared mission.
Join Bristol Health Partners Academic Health Science Centre on Tuesday 12 October to:
• hear about the progress we are making together on tackling health inequalities, improving mental wellbeing, and supporting the health of children and young people
• learn about the work of our Health Integration Teams and how to get involved
• meet others with an interest in improving health and care in Bristol, North Somerset and South Gloucestershire
See programme with session and speakers with timings below.
Please register for this event.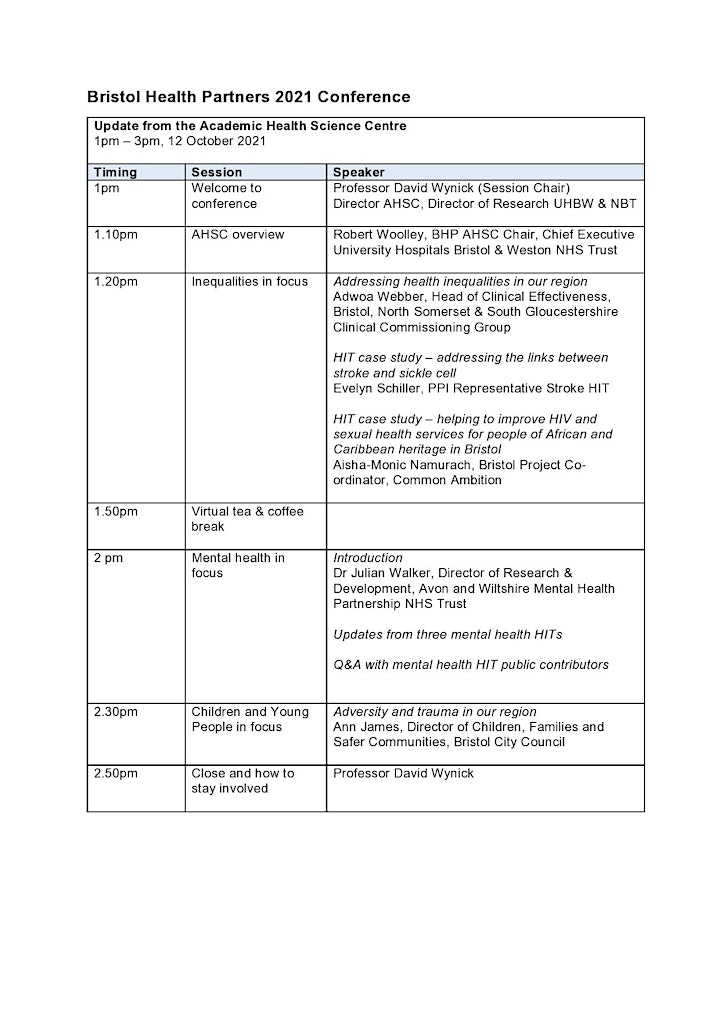 Organiser of Bristol Health Partners AHSC HIT Conference