Description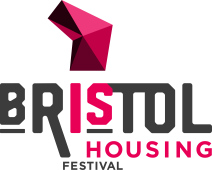 Our homes play a key role in enabling or frustrating us in living more sustainable lifestyles. Their location, design, form and materiality all influence our energy, water and resource use. Our health and wellbeing are effected by our home's internal and external environments. The homes we build today will need to remain fit for purpose for decades to come. How can we make sure that they will support a low carbon, resource efficient and healthy future for all? How can we reimagine how we use land and the way we design communities to be resilient and sustainable?
The evening will consist of three speakers, each speaking for 20 minutes, followed by 20 minutes of Q&A:
Bill Dunster - 'How the ZEDpods urban system can create new sustainable communities over existing tarmac'
Yuli Cadney-Toh - ''Gap House' Sustainable living in forgotten spaces

Chris Dunford - 'Do, Talk, Share: Winning (and occasionally failing) at sustainability in a landmark Bristol building'
---
Bill Dunster - Founder and Director of ZEDfactory
Bill Dunster set up ZEDfactory in 1991, to create housing projects to both address the urgent need for more housing, whilst also reducing our carbon footprint and increasing our quality of life. ZEDfactory has worked on a large range of architectural projects from large scale masterplanning to small residential refurbs; notably BedZED in South London (2002) and Jubilee Wharf in Cornwall (2006). ZEDfactory has worked in Brazil, China, Korea, the Middle-East and Portugal as well as the UK, with particular emphasis on the holistic integration of zero carbon thinking into the place- making and transportation agenda. Bill co-wrote 'The ZEDbook', which one the RIBA research award in 2008, and "ZEDlife - How to build a low-carbon society today" in 2018.
Bill received the OBE for services to Sustainable Housing Design in the 2010 Honours list, and has won numerous awards including the Royal Institute of British Architects, President's award and the Stirling Prize. Bill has taught at the Architectural Association, University College London, Kingston University, Harvard, EPFL in Lausanne, and is currently a Visiting Professor of Zero Carbon Urbanism at UCL.
Yuli Cadney-Toh, Architect Director, BDP
Yuli Cadney-Toh is an Architect Director of BDP's multidisciplinary design studio in Bristol with over 20 years' experience designing places for people. She has been exploring the use of digital technology developed for all aspects of creating liveable cities. In the sphere of housing, this is harnessed as a platform for dialogue with clients and communities in the pursuit of better designed homes.


Chris Dunford - Head of Sustainable Futures for We The Curious
Chris Dunford is Head of Sustainable Futures for We The Curious, Bristol's venue for science and culture. His work involves using innovative solutions to make his organisation more environmentally sustainable, engaging diverse audiences with global sustainability issues and forming partnerships with science centres around the world to promote sustainability. Chris is Chair of the UK Association for Science and Discovery Centres Environmental Sustainability Group and is Mentor Fellow on Arizona State University's Global Sustainability in Science Museums Fellowship. Chris has 15 years' experience in science communication and since 2011 has worked to make We The Curious the country's leading sustainable science centre and using this journey to engage, educate and inspire the public about the environmental challenges facing humanity today.
Image by Elisa Fineron
The talks will be chaired by Nick James from Futureground
Nick James is a designer and advisor focused on creating a better built environment. During his 20 years in the property industry, he has worked for investor, developer, designer, contractor and consultant organisations. Through his consultancy, futureground, he helps clients create high quality, healthy and resilient places – those that increase well-being, minimise whole-life impacts and provide both business benefit and social value.
---