Bristol Housing Festival: Off Site Manufacturing and Community Engagement...
Description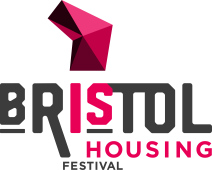 The emerging opportunities in Off Site Manufactured (OSM) housing are perhaps a solution to the affordability, quality and sustainability challenge. It can also engender local and community partnerships. Come and hear how it is being developed nationally as well as locally.
The evening will consist of three speakers, each speaking for 20 minutes, followed by 20 minutes of Q&A:
Craig White - 'How housing, factories and community led engagement can lead to housing and community'
Jackson Moulding - 'Involving the future residents - how can we collectively create quality places to live'
Dr Sonja Dragojlovic-Oliveira - 'Off Site Manufactured housing - the values needed to make the 'solution' a long-term winner and not a short-term bet'
---
Dr Sonja Dragojlovic-Oliveira - Senior Lecturer and Programme Co-Leader in Architecture and Environmental Engineering, UWE
Sonja trained in architecture and has held numerous senior design posts in award winning firms in the UK and internationally. Her research, design and teaching practice are fostered through building strong industry and academic links across disciplines within the built environment as well as in sculpture, photography, pharmacy, institutional theory, environmental science and sociology. She is particularly interested in new conceptual approaches to understanding energy transitions across a range of urban, cultural and social contexts. Currently she is finalising a large research project examining innovative digital approaches to energy analysis in architecture as well as designers' evaluation of energy efficient MMC housing in the UK.
Craig White - Founding Director at White Design, Co-Founder of We Can Make
Craig is founding Director of the Chartered RIBA Architectural Practice, White Design and co-founder of the We Can Make project. Craig also holds directorships at ModCell Straw Technology, Coobio Circular Materials, and Stramit International. Craig is a Member of Educate Together Academy Trust and Senior Lecturer at the Department of Planning and Architecture at the University of the West of England. Recent roles include Chair of Wood for Good; Director of TRADA (Timber Research and Development Association); Trustee of Spike Island. Craig is also a steering group member of Innovate UK's Low Impact Building.
Jackson Moulding FRSA BSc MSc - Director at Ecomotive, Director at the Ashley Vale Action Group
Jackson has been leading the drive for community led housing over the last 18 years, having built his own home as part of the multi-award winning self build project in St Werburghs, Bristol. Jackson has created SNUG homes as a means to culminate the knowledge he has gained in custom build and self finish to bring together benefits of off-site production and the benefits of self build. This work has evolved through his experience leading Ecomotive Ltd, in setting up Bristol Community Land Trust, in setting up the National Custom and Self Build Association and his role in the Ashley Vale Action Group.
Jackson aims to provide a low cost and efficient delivery approach to the creation of ecological and community focused housing projects, responding to the growing desire for self build in the UK.
The talks will be chaired by Nick James from Futureground
Nick James is a designer and advisor focused on creating a better built environment. During his 20 years in the property industry, he has worked for investor, developer, designer, contractor and consultant organisations. Through his consultancy, futureground, he helps clients create high quality, healthy and resilient places – those that increase well-being, minimise whole-life impacts and provide both business benefit and social value.
---