Bristol Regional Meeting - 8th October 2015

Thursday, 8 October 2015 from 16:00 to 21:00 (BST)
Event Details
 ISSA- UK Bristol Regional Meeting
Agenda – Thursday 8th October 2015, 4pm – 9pm
3 CPE points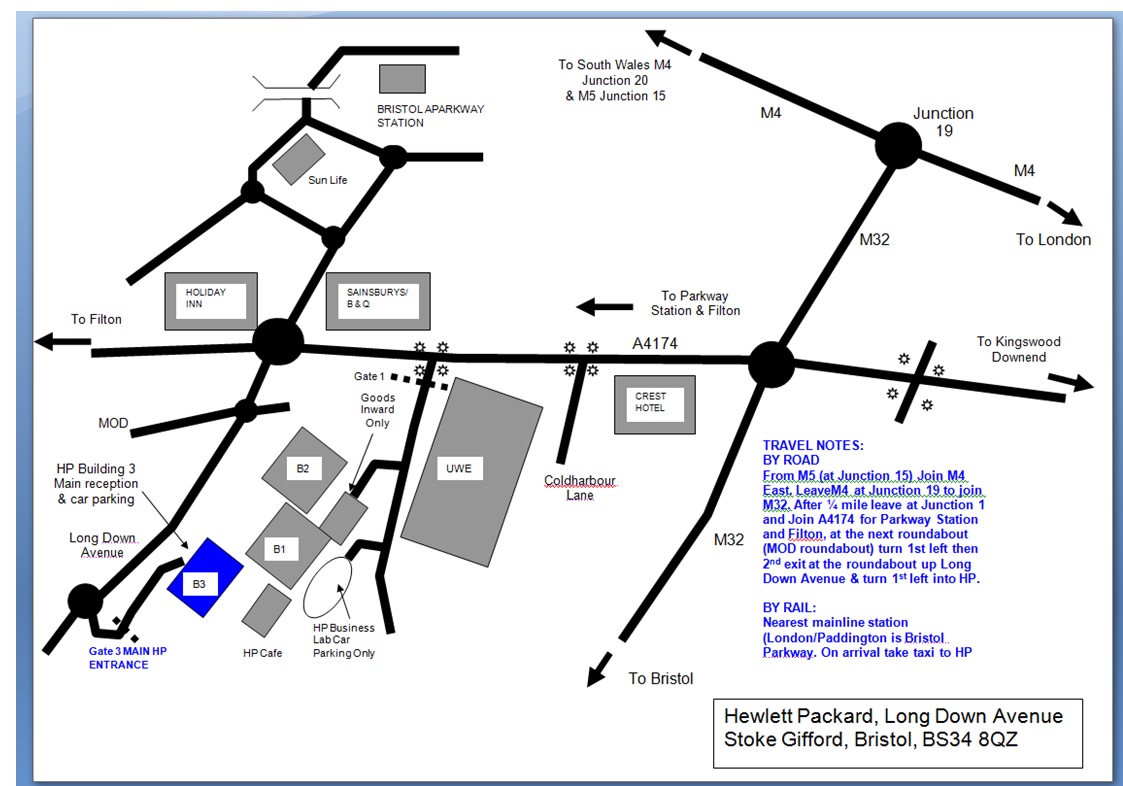 4.00pm

Registration (Tea & Coffee)

4.30pm

Welcome & Introduction – Alan Mercer, VP Regions, ISSA-UK

4.35 – 5.20pm

"Big Data for Security – DNS Analysis"
- Simon Arnell, Chief Technologist, Enterprise Security Services, HP (www.hp.com)

Synopsis: By intelligently monitoring operational data such as DNS, HP is better protecting its internal network by proactively detecting and remediating security threats that exploit the company's internal infrastructure. Hear about the daily threats faced in a 300,000 endpoint company and how HP is commercialising this research into products and services.



Bio: Simon Arnell is a Chief Technologist for HP Enterprise Security Services and a recognised thought-leader in the area of cyber security. He has architected a number of ESS' services, has filed a number of patents in the areas of security software, security big data analysis and software-defined systems. He frequently hosts HP's C-level customers at our HP Labs Executive Briefing Centre and is currently responsible for ESS' future services regarding Big Data for Security. During Simon's five years with ESS he has had a number of roles within the CTO organisation working in pre-sales, delivery, innovation and thought-leadership capacities.

Simon has been with HP since 2008, having spent two of those years in research and development in HP Labs' Security and Cloud Lab and has managed a number of joint ESS and Labs innovation projects.

Simon has previously been embedded within Merrill Lynch and National Grid reporting to the CISO at each for a year at a time. Prior to HP, Simon worked in software development and graduated with an MSc in Information Security and a BSc in Computer Science. He also holds CISSP and CCSK security certifications.

5.20 – 6.05pm

"Cheap at half the price! What you should really be spending your security budget on"
- Thom Langford, CISO, Publicis Groupe



  Bio: Thom is currently the CISO of Publicis Groupe; and having successfully built security & IT programmes from the ground up, Thom brings an often opinionated view of risk, both in assessments and management, but manages to do so with humour and pragmatism (mostly). Thom is also and award winning security blogger & public speaker and can be found at thomlangford.com and @thomlangford

6.05 – 6.15pm

Break (Tea & Coffee)

6.15 – 7.45pm

"Virtual Currency: Spare a Bitcoin, Guv?"
- Dai Davis, Technology Lawyer, Percy Crow Davis & Co.


Synopsis: The internet has spawned many spin-offs: after avatars and virtual worlds, it was only a matter of time before virtual currencies were born. While some of those currencies, such as Linden Dollars are tied to proprietary systems such as Linden Labs' "Second Life", others are free standing and self- sustaining such as Litecoin, Peercoin and Namecoin not to mention the more well-known Bitcoin. Another type of currency that fits into the "non-tangible" category is the more widely adopted "PayPal" system.

In this talk, Dai will expose the risks of virtual currencies and look at the avenues for legal redress. All the crimes that can take place in real worlds with real currencies can and do take place in virtual worlds. From the pyramid selling scams of Ginko Bank in Second Life to the collapse of the ill-fated Mt. Gox. Are they "crimes" anyway? Who polices virtual currencies? Is your virtual currency really safe? Can it ever be safe? And who uses Bitcoins and why? Why should governments, regulators and banks be worried? How are they approaching virtual currencies? What legislation is likely? How should businesses approach virtual currencies?

Dai will use his legal expertise and IT security skills to delve into the increasingly opaque waters of virtual currency.

Bio: Dai is a Technology Lawyer.  He read Physics at Keble College, Oxford and took a Master's Degree in Computing Science at the University of Newcastle-upon-Tyne before qualifying as a Solicitor.  He is a qualified Chartered Engineer and Member of the Institution of Engineering and Technology.  Dai is an active member of the Society for Computers and Law in the United Kingdom and has been Chairman of its Northern Branch and a member of the Council of that Society.  Dai has consistently been recommended in the Legal 500 and in Chambers Guides to the Legal Profession.

7.45 – 9.00pm

Networking & Refreshments
- Drinks & light refreshments kindly sponsored by HP Enterprise Security.

About HP Enterprise Security
- Enterprise security software and solutions that provide a proactive approach to security and integrate information correlation, application analysis and network-level defence (http://www8.hp.com/us/en/software-solutions/enterprise-security.html)

Thanks to our hosts & refreshment sponsors
Note: Registrants should be aware that photographs may be taken any ISSA event.  ISSA  may use these photographs for marketing and promotional purposes, including inclusion on the ISSA Web site and in ISSA publications.  By completing the registration process, registrants consent to ISSA  taking such photographs and using them for such purposes.
Do you have questions about Bristol Regional Meeting - 8th October 2015?
Contact ISSA-UK
When & Where

HP Labs
Stoke Gifford
BS34 8QZ Bristol
United Kingdom


Thursday, 8 October 2015 from 16:00 to 21:00 (BST)
Add to my calendar
Organiser
ISSA-UK is one of ISSA's largest chapters, and provides networking events and educational opportunities to our member base in London. Gabe Chomic was elected President in 2015, and chairs our events.
ISSA was founded in 1987 and is the longest standing association for cyber security professionals globally, with over 12,000 members.