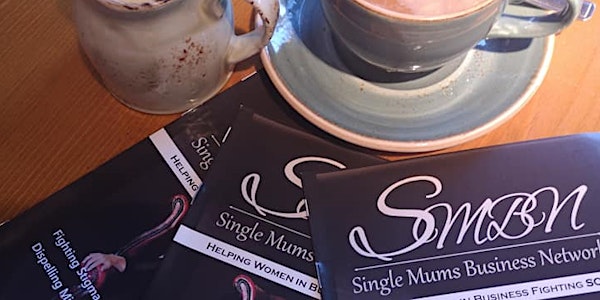 BRISTOL Single Mums Business Network Event with Nehaya - in person!
This meeting is for Single Mums in Business in Bristol. All women regardless of status are welcome to attend.
About this event
Whether you are new to self-employment, just setting up a company or a seasoned business woman who understands the SMiB journey, we welcome you to join the network, because you know how important it is that we support each other and dispel misconceptions, and paying it forward is one of the most rewarding things that a girl can do! You can also join as a professional single mum to join the sisterhood of like-minded women. We are proud of our strong work ethic alongside managing a household solo.
Married women are also welcome to join and attend meetings as 'friends of the SMBN.' See website for more information.
https://singlemumsbusinessnetwork.com/members/single-mums-business-network-membership/
Meetings are included / discounted for members and you can find your code in the closed SMBN group. If you are attending as non-member please check out normally.
This event is in person Streetenvy Dance Studios - if we need to change to zoom for C19 we will.
Organiser of BRISTOL Single Mums Business Network Event with Nehaya - in person!
I designed the KIH Bed (pronounced 'key' bed) in 2011 and established KIH Products Ltd in 2013. The KIH Bed has won a number of awards and is very popular with Chiropractors, Osteopaths, Massage Therapists and Leading Spas. Made in the UK achieving sales in UK, Ireland, France, Spain, Germany, America & Australia. Main website is www.kihproducts.co.uk
During this same period of time I completed a Law Degree with the Open University and graduated in 2016. I spent two years as a freelance paralegal in civil litigation. I began to identify that my passion was in helping those in disadvantaged minority groups and have since used my skills in social justice.
In 2019 I founded the SMBN to help other Single Mums whilst raising awareness of the need for work and pay in sync with childcare and inflation. Via the SMBN I am committed to reduce stigma and help to dispel misconceptions that single mums are workshy. The need for benefits for millions is due to fixed 9-5 work culture and high rents. Capitalism and presenteeism drives benefits, not women who are work-shy. www.singlemumsbusinessnetwork.com
My passion has developed further into challenging the governance (lack of) of trafficking, abuse, homelessness, discrimination and general lack of protection for the most vulnerable members of society.
Speaker and co-organiser - Find Your Power Event 2021