Description
Following on from the success of our Social Media workshops which we have run in Taunton, Bristol & Exeter we have launched our Introtweet #TweetOverCoffee mornings! A chance to pick up Social Media tips, have access to two Social Media experts & network with other local businesses.
Our events have been a HUGE success in Taunton & Exeter with over 250 businesses having enjoyed #TweetOverCoffee in Taunton & Exeter so far. Tickets sell out very quickly & 25 brilliant businesses join us for each of our coffee mornings. So, we decided to bring them to the wonderful city of BRISTOL at the Engine Shed!
Our Social Media coffee morning gives local businesses, charities and individuals the chance to pick up Social Media tips via our Introtweet Social Media Masterclass & Q&A session, discuss all the latest Social Media news & updates in an expert-hosted roundtable session & make many local business connections - both offline & online. You will also get a chance to do some tweeting & practise some of our tips on your businesses Social Media accounts!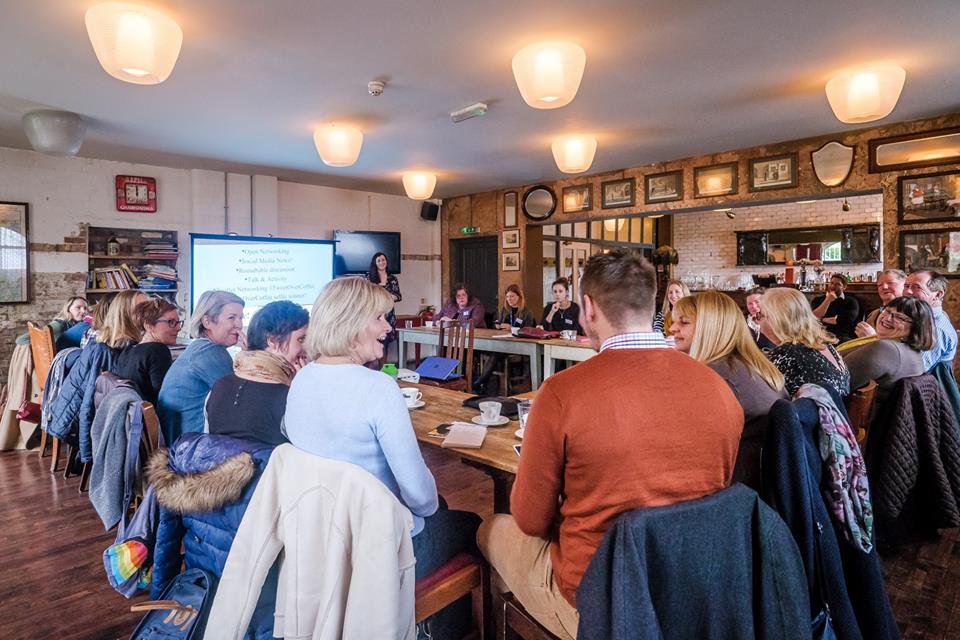 Coffee & biscuits will be provided for all attendees - just grab your ticket and meet us there!
We hope you'll take advantage of this informal & relaxed coffee morning to give a much needed Social Media boost to your business. Network, learn & enjoy!
The hashtag for our coffee morning is #TweetOverCoffee - we'd love you to talk about it across your Social Media accounts! Tweet us @IntrotweetUK when you buy your ticket & live tweet throughout the event! Check out the #TweetOverCoffee hashtag to see the amazing success of our previous events!
If you have attended our #TweetOverCoffee events before this will be the same winning structure BUT completely different content & Introtweet Tips will be shared
See you all soon!
[We will be in the Brunels Boardroom on the day.]
Laura & Pete - Introtweet